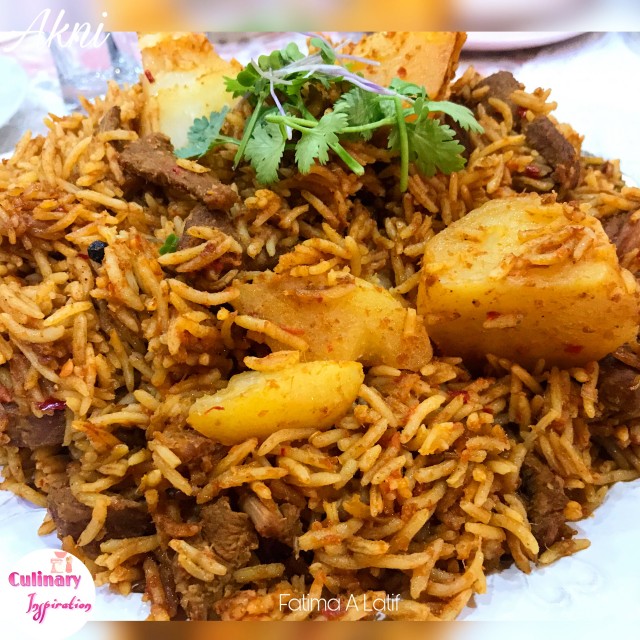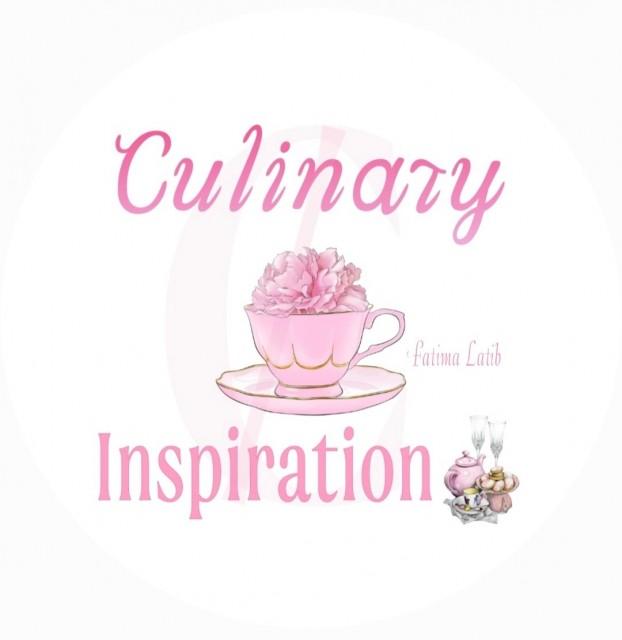 Fatima Latib
Grand Master
So grateful to be sharing my world with you 💛
www.culinaryskillsbyfatima.wordpress.com
---

South Africa
Joined 11 years ago
---
@_culinaryinspiration_
CREDITS
Fatima A Latif


RECIPE
Nothing better then a delicious pot of akni when the family is over. Alhumdulillah it was absolutely delicious. I used @sujees_masala aknee masala and it enhanced the flavor tremendously. For anyone that knows my dad was a cook and he says this akni beats degh akni😋😊


I'll share recipe 👇🏻


Akni
By Fatima A Latif@_culinaryinspiration_
Bismillah hir Rahman nir Raheem 2kg mutton cut and washed2 onions diced2 tins all gold peeled and chopped tomato (liquidize)3 ½ cups  basmati rice5-6 medium potatoes peeled.
In pot add about ½ cup or more oil.Add onions, 2-3 peppercorns, 2 cinnamon sticks, 2 Elachi (cardomom). Cook till onion is golden brown. Add in mutton, 4-6 tablespoons Sujees memon Aknee masala @sujees_masala 1-2 teaspoons salt and 1 teaspoon tumeric and water. Cook for 1 hour.
While meat is cooking in a separate dish mix:2 ½ teaspoons coriander powder (dhana)2 teaspoons jiro(cumin)1 teaspoon or morefine red chillie powder1 teaspoon coarse red chillies½ teaspoon tumeric2 sachets tomato pasteliquidised tomatoesgrounded fresh coriander leavesMix.Cut potatoes into 3 or 4 pieces depending on size add into masala mixture.Once meat has cooked for an hour add in masala and bring to a boil. Preheat oven @ 180° so long. Then wash rice 3 times and and into meat and masala with 6-7 cups of water, salt, and red chilli powder. Once this mixture is boiling and oven is preheated put pot in and steam for an hour. Stir occasionally. Serve with raita, kachoomar and papad.
POSTED ON
22 Apr 2019
WOULD YOU LIKE TO ?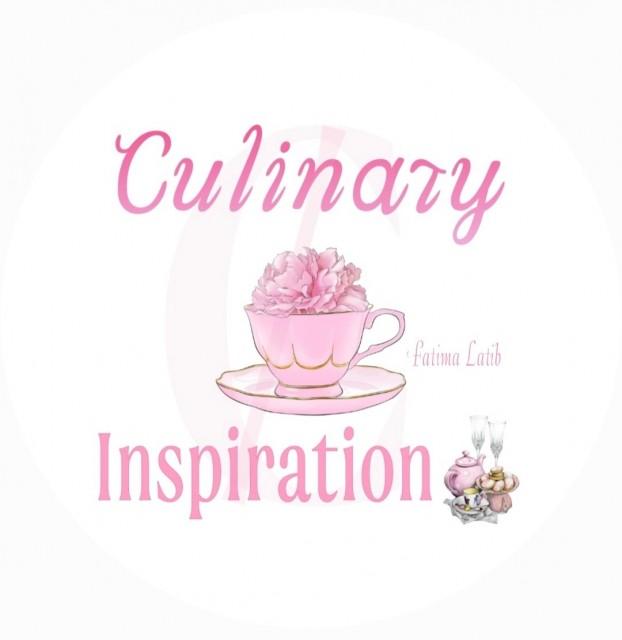 Fatima Latib
Grand Master
So grateful to be sharing my world with you 💛
www.culinaryskillsbyfatima.wordpress.com
---

South Africa
Joined 11 years ago
---
@_culinaryinspiration_
COMMENTS
You May Also Like
Suggest Recipes