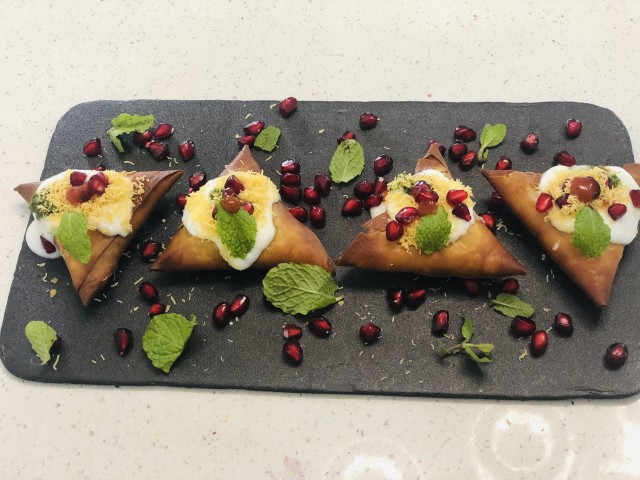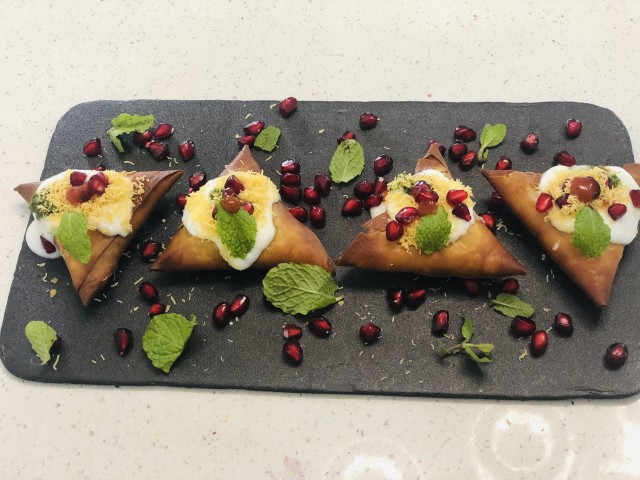 4
favs
0
coms
2.2K
views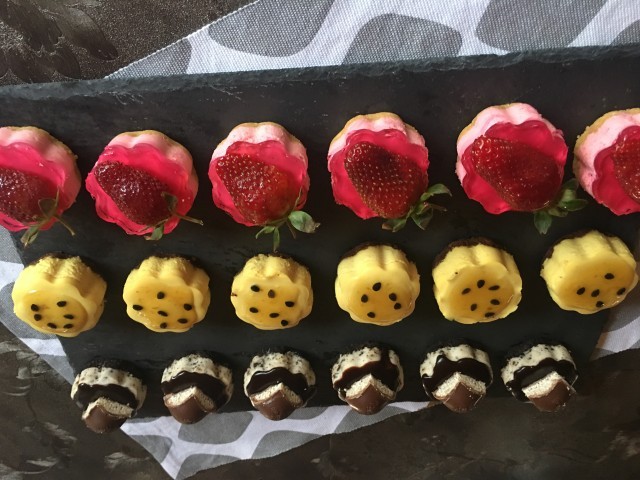 Mubina
MASTER CHEF
316
1.3M
388

Three lovely kids 👶🏻👲🏻👩🏻wonderful husband 💑 foodie n kitchen obsessed 🌺Instagram- @mubina_18 ...
CREDITS
RECIPE
Dry yellow peas,choli (black eye bean),black chickpeas & whole green moong Samosa for Chaat.
½ cup dry yellow peas ½ cup black chickpeas ¼ cup choli ¼ cup whole green moong 2 medium sized boiled potatoes 2 tablespoon fennel seeds(variyali)dry roast and grind 3 tablespoon sesame seeds(tal (sesame seeds))dry roast and grind 2-3 tablespoon green chilies crushed 1 teaspoon garlic 1 teaspoon ginger Salt to taste 1 teaspoon garam masala 1 teaspoon pav bhaji (Spinach) masala or kitchen king masala 1 teaspoon rai(mustard seeds) 1 teaspoon Jeeru (Cumin) ½ teaspoon whole dhana 1 teaspoon fennel seeds 1 tablespoon sesame seeds (tal (sesame seeds)) 8-10 Curry leaves 1 teaspoon red chili powder ½ teaspoon haldi1 teaspoon Dhana powder 1 medium chopped onion Chopped coriander and mint
Soak overnight chickpeas,choli,moong and dry peas. Next day boiled them separately. Now mixed all boiled ingredients together and mashed them roughly. Now add sesame seeds powder,fennel powder,salt,Garam Masala,pav bhaji (Spinach) masala and green chilies. Mix well. Now take oil in a pan. Add rai,Jeeru (Cumin),whole Dhana,sesame seeds,fennel seeds and Curry leaves. Stir it and add ginger and garlic. Now add chili powder,haldi and Dhana. Mix all on slow flame for 1 minutes. Now add boiled things mixture. Mix well and add lemon juice and little bit sugar. Let it cool. Then add chopped onion,coriander and mint. Now fill this mixture in samosa pur. Now its freezer suitable. Fry them in oil. and use for Chaat. After fry crushed them lightly. Then add sweet yogurt,ammli chutney,green chutney,sev (vermicelli), coriander. Serve immediately. Enjoy 😊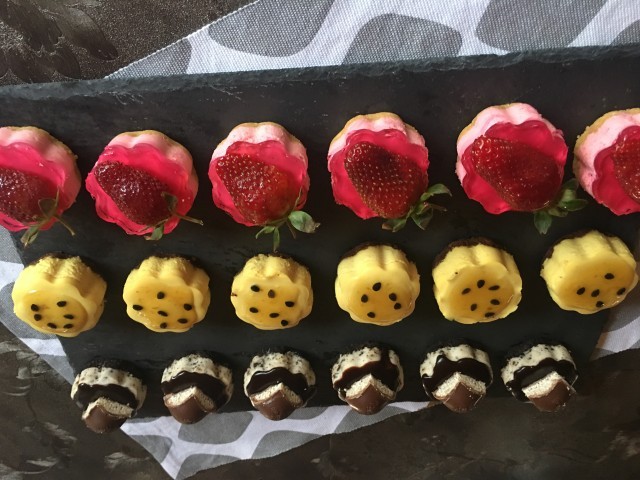 Mubina
MASTER CHEF
316
1.3M
388

Three lovely kids 👶🏻👲🏻👩🏻wonderful husband 💑 foodie n kitchen obsessed 🌺Instagram- @mubina_18 ...
Comments
Ordered By Newest
---
---
Suggest Recipes
You May Like