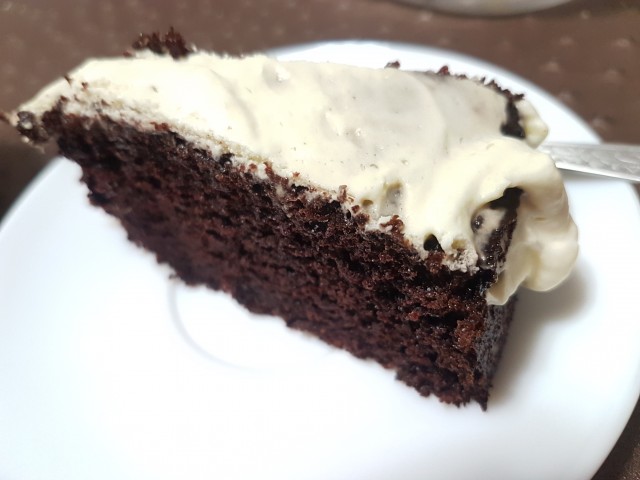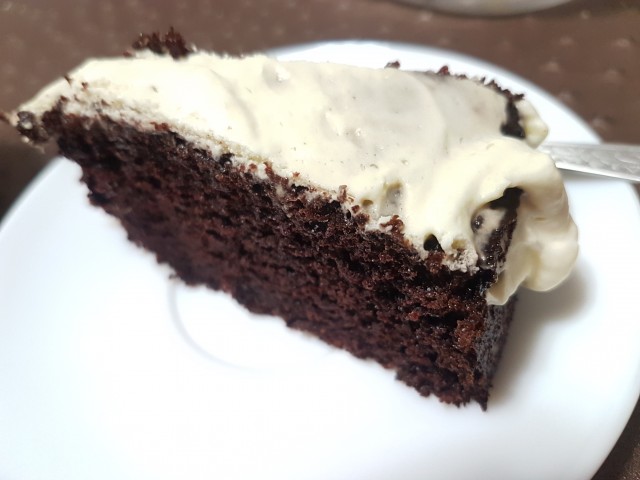 58
favs
5
coms
3.9K
views
Rich Chocolate Cake (flop Proof)
By Zaakirah
- STUDENT CHEF
CREDITS
Kurshid
INGREDIENTS
1 cup cake flour1 cup sugar½ cup cocoa powder¾ teaspoon baking powder ¾ bicarbonate of soda¼ teaspoon salt1 large egg (room temperature!) ½ cup milk½ cup oil 2 teaspoon vanilla essence ½ cup boiling water
METHOD
Preheat oven to 180°. Prep cake tin. Mix all dry ingredients together. Then add wet ingredients except boiling water and beat. Then add water and STIR. Pour into prepared tin and bake in preheated oven for about 30mins.
Fresh cream icing:125ml fresh cream beaten with 2-3 tablespoons icing sugar until thick. Layer on cooled cake and add chocolate shavings.
INFO & TIPS
Double recipe to make double layer cake.
Comments
Ordered By Newest
---
---
Suggest Recipes
You May Like
Rich Chocolate Cake (flop Proof) is part of the
Cakes
recipes category
TAGS
cake
chocolate
flop
halaal
proof
recipe
rich
zaakirah