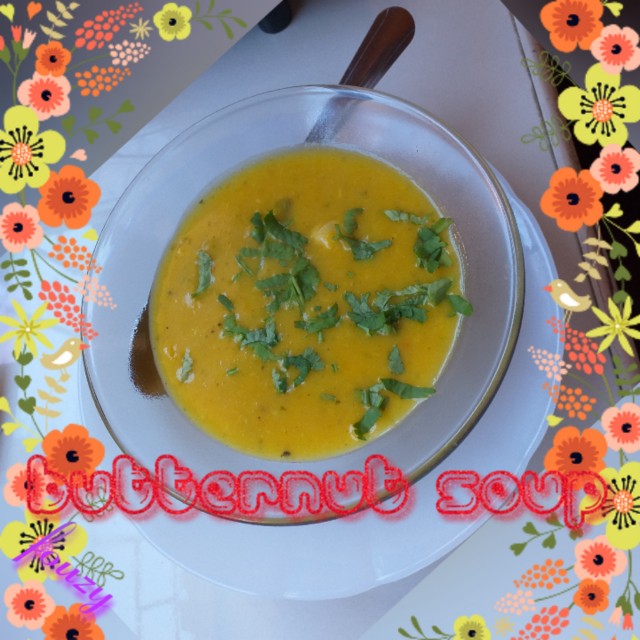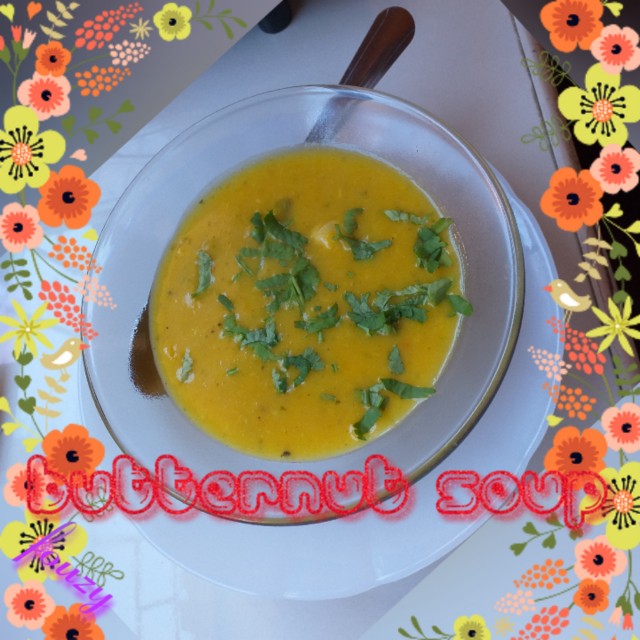 13
favs
0
coms
2.1K
views
CREDITS
RECIPE
Boil:1potato1/2butternut1big onion3-4 carrotsLiquidiceBraise about 1/2kg cubed fillet in1 teaspoon Green masala1n1/2-2 teaspoon salt1/2sp black pepper1/2 teaspoon white pepper1/2 teaspoon whole Jeeru (Cumin)Pinch arad (Turmeric)1/4 teaspoon cinnamon or nutmegAdd liquidised mixtureMix 1pkt of white onion soup with little cold water.Add to the above mixtureAdd a handful of noodlesAdd 1tin sweetcorn creamstyleBefore serving add little fresh cream.When serving add little crumbed/chopped feta and spring onions
INFO & TIPS
*i added sweet potato instead of normal potatoes
* milk no cream
*added nutmeg n cinnamon
*cooked my chicken in bbq spice
*also made vagaar with onion n whole green chilli
Soup turned out delicious.
Advertise Here
Want to see your advert here ? find out how to advertise with us.
Learn more.
Comments
Ordered By Newest
---
---
Suggest Recipes
You May Like
Butternut Soup is part of the
Soups
recipes category