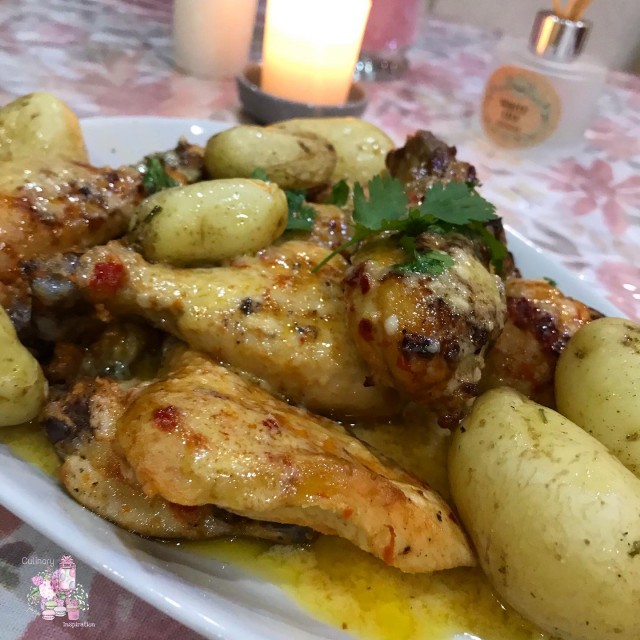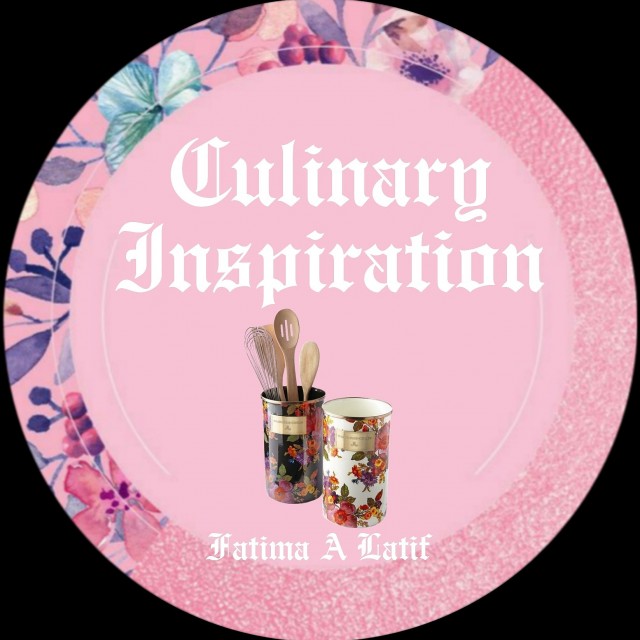 Fatima A Latif
Grand Master
So grateful to be sharing my world with you 💛
www.culinaryskillsbyfatima.wordpress.com
---

South Africa
Joined 10 years ago
---
@_culinaryinspiration_
CREDITS
Inspired by a recipe on a WhatsApp group
Shared and adapted by: Fatima A Latif
Picture credit: Fatima A Latif

Bismillah hir Rahman nir Raheem


RECIPE
1 chicken cut,washed and drained. Chicken fillets can be used. 1 Freshly squeezed lemon 🍋 2 tablespoons vinegar2 teaspoons Sujees peri peri masala @sujees_masala1 teaspoon paprika 1 teaspoon salt½ teaspoon lemon pepper2 teaspoons Robertson's Portuguese spice
Make a paste with these ingredients.Make slits all over chicken.Marinate chicken. Bake in a preheated oven at 180. Before serving grill in oven. Serve with a lemon butter sauce.
Lemon butter sauceFatima A Latif 125g Butter 1 teaspoon crushed garlic ½ teaspoon paprika Salt to taste Lemon juice 2 tablespoons mayonnaise
Bring to a boil. Pour over chicken just before serving.
POSTED ON
28 Oct 2019
WOULD YOU LIKE TO ?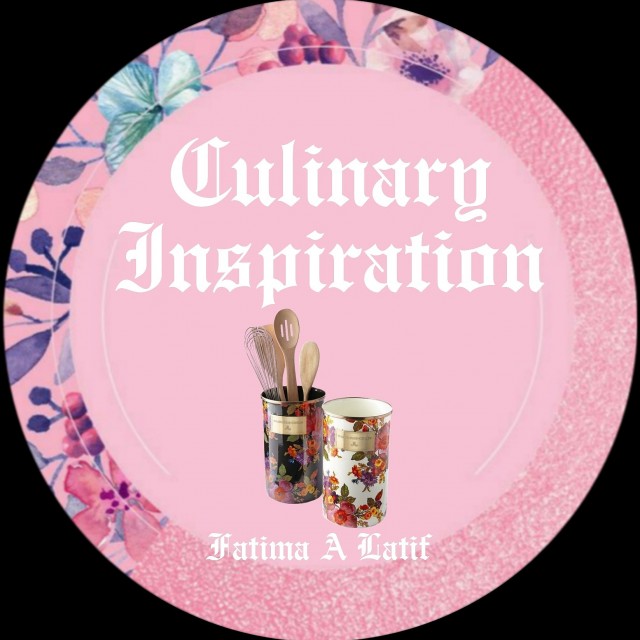 Fatima A Latif
Grand Master
So grateful to be sharing my world with you 💛
www.culinaryskillsbyfatima.wordpress.com
---

South Africa
Joined 10 years ago
---
@_culinaryinspiration_
COMMENTS
You May Also Like
Suggest Recipes