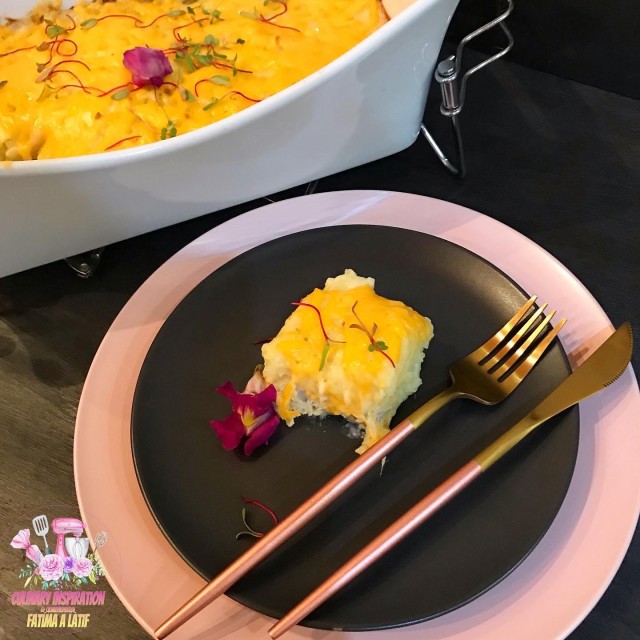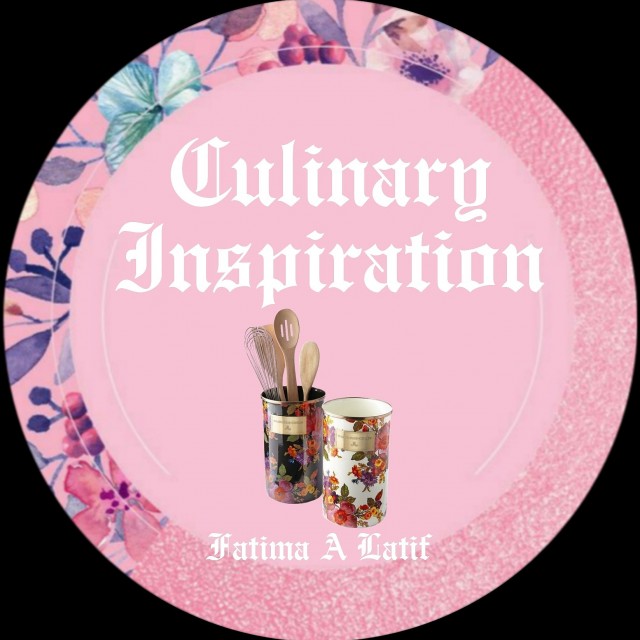 Fatima A Latif
Master Chef
So grateful to be sharing my world with you 💛
www.culinaryskillsbyfatima.wordpress.com
---

South Africa
Joined 10 years ago
---
@_culinaryinspiration_
CREDITS
Recipe credit: @tasneempatel
Behind kitchen doors
Picture credit: Fatima A Latif
@_culinaryinspiration_


RECIPE
Bismillah hir Rahman nir Raheem
Step 1:In a small bowl add:2 tablespoons olive oil1 tablespoon crushed garlic1 teaspoon crushed green chilliesSalt and pepper to taste1 teaspoon fish spiceMix all together and brush onto 500g fish (I used whiting fish)
Step 2:Melt little butter in a frying pan, add the above fish and cook till firms and turn the fish around and cook till water burns out and fish is cooked through.
Step 3:In a saucepan melt 1 tablespoon butter, add 1 tablespoon flour and whisk. Add in a handful of chopped flat leaf parsley. Add 1 cup milk with salt to taste, 1 bay leaf and ½ teaspoon white pepper. Boil till thickens.
Step 4:In an oven proof dish break up the cooked fish into chunk sized pieces, throw the parsley sauce over, little cheese and a layer of mashed potato.
Step 5:Grill in the oven for 5-10 minutes
Notes from Fatima A LatifI used Hake filletsI used @sujeesmasala green masala for the fish marinateI cooked fish in a pot and did not turn over.
For the white sauce I used corn flour and omitted the parsley. I added everything to pot and whisked till thickens.
POSTED ON
20 Nov 2019
WOULD YOU LIKE TO ?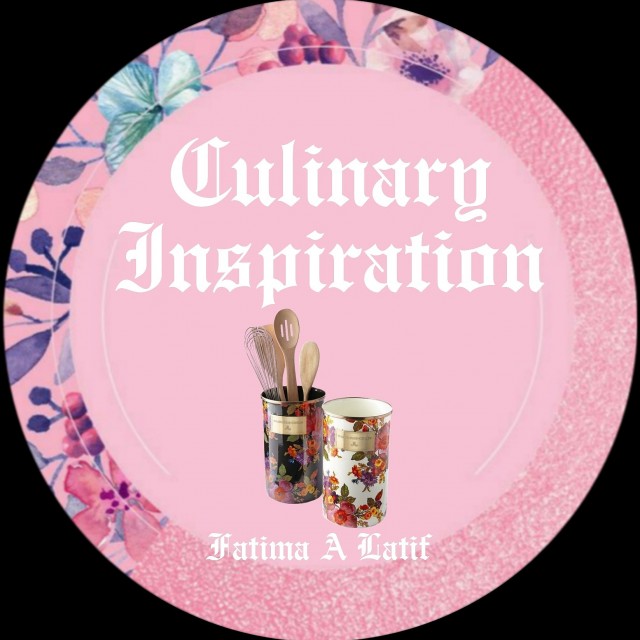 Fatima A Latif
Master Chef
So grateful to be sharing my world with you 💛
www.culinaryskillsbyfatima.wordpress.com
---

South Africa
Joined 10 years ago
---
@_culinaryinspiration_
COMMENTS
You May Also Like
Suggest Recipes