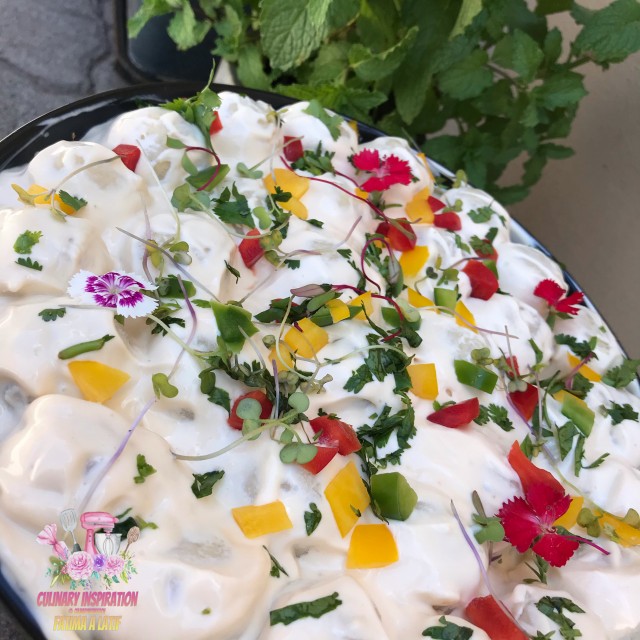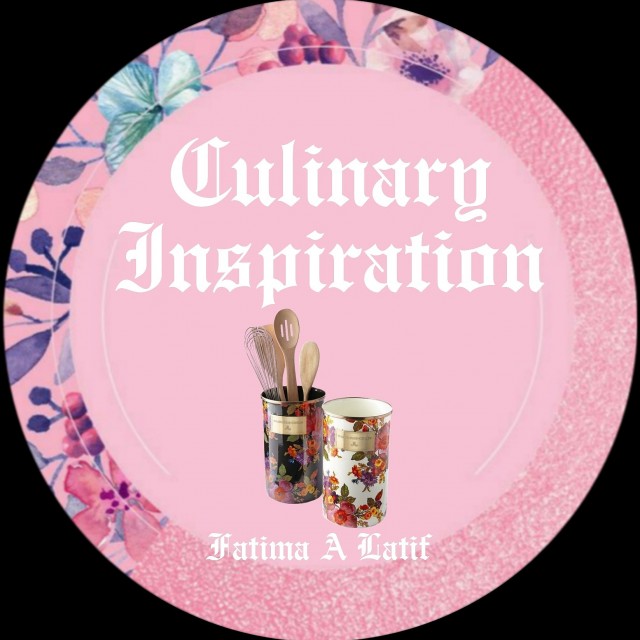 Fatima A Latif
Master Chef
So grateful to be sharing my world with you 💛
www.culinaryskillsbyfatima.wordpress.com
---

South Africa
Joined 10 years ago
---
@_culinaryinspiration_
CREDITS
Recipe credit: Sumi Ebrahim
Picture credit: Fatima A Latif
@_culinaryinspiration_


RECIPE
Bismillah hir Rahman nir Raheem
5 potatoes (medium sized).Peel,cube & boil with salt to taste.
Mash soft potatoes with 2 tablespoon of butter, crushed black pepper and ¼ teaspoon @sujees_masala green masala.
Roll into balls an let them set in the fridge.
In another bowl mix:
1 tin nestle cream(Lrg)2 tablespoon(brown sugar)Half a cup of mayo2 tablespoon lemon juiceSalt to taste*optional crushed green chillies
When balls are set dip into mixture covering it generously.Place onto a pretty platter an sprinkle finely cut coriander 3 color peppers and spring onion.*Optional cut up boiled eggs and cover in sauce.
POSTED ON
24 Nov 2019
WOULD YOU LIKE TO ?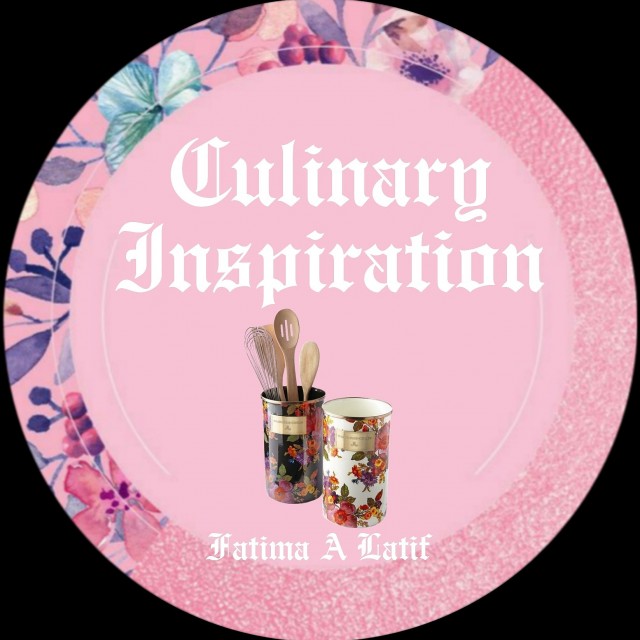 Fatima A Latif
Master Chef
So grateful to be sharing my world with you 💛
www.culinaryskillsbyfatima.wordpress.com
---

South Africa
Joined 10 years ago
---
@_culinaryinspiration_
COMMENTS
You May Also Like
Suggest Recipes