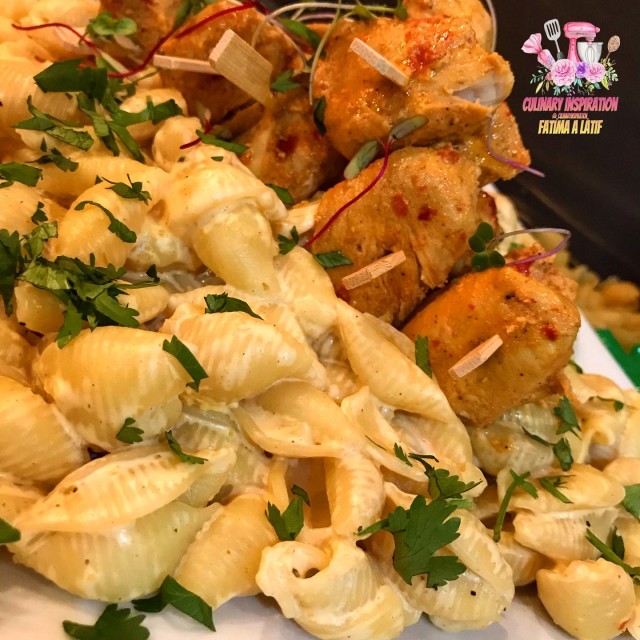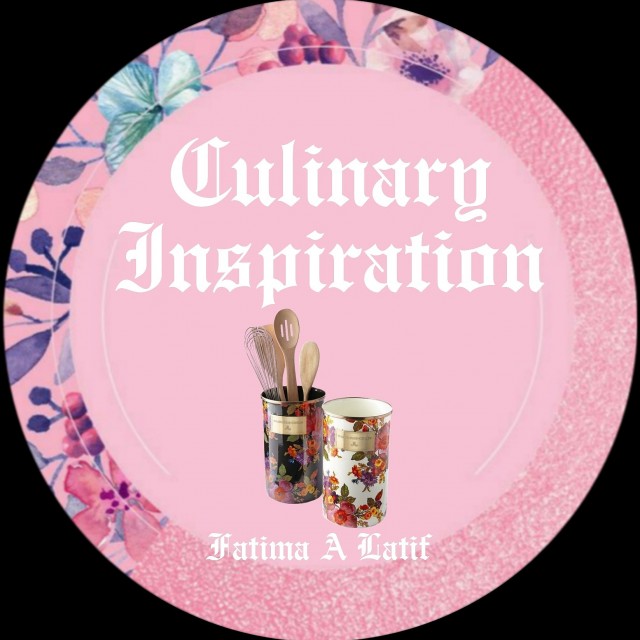 Fatima A Latif
Grand Master
So grateful to be sharing my world with you 💛
www.culinaryskillsbyfatima.wordpress.com
---

South Africa
Joined 10 years ago
---
@_culinaryinspiration_
CREDITS
Recipe & Picture credit:
Fatima A Latif
@_culinaryinspiration_


RECIPE
Bismillah hir Rahman nir Raheem
Cook shell pasta al dante
Marinate chunky chicken cubes with:1 teaspoon salt¼ teaspoon pepper 1 sachet tomato paste1 teaspoon @sujees_masala ginger garlic masala1 teaspoon @sujees_masala peri peri masala2 tablespoons lemon juice1 tablespoon chilli sauce
Cook chicken on very low heat.Cook till tender.
In a pot, add 1 cup of cream, a thin slice of butter, salt and pepper, 2 tablespoons Nandos bushveld peri peri sauce, ½ cup milk. Bring to a boil. Keep aside about ¼ cup of sauce. Add in pasta and mix well. Put chicken skewers over pasta. Throw some sauce over. Enjoy.
POSTED ON
30 Nov 2019
WOULD YOU LIKE TO ?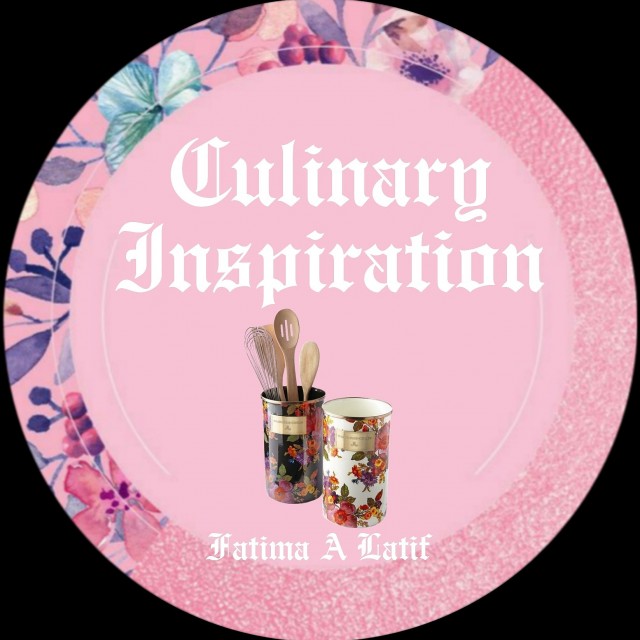 Fatima A Latif
Grand Master
So grateful to be sharing my world with you 💛
www.culinaryskillsbyfatima.wordpress.com
---

South Africa
Joined 10 years ago
---
@_culinaryinspiration_
COMMENTS
You May Also Like
Suggest Recipes