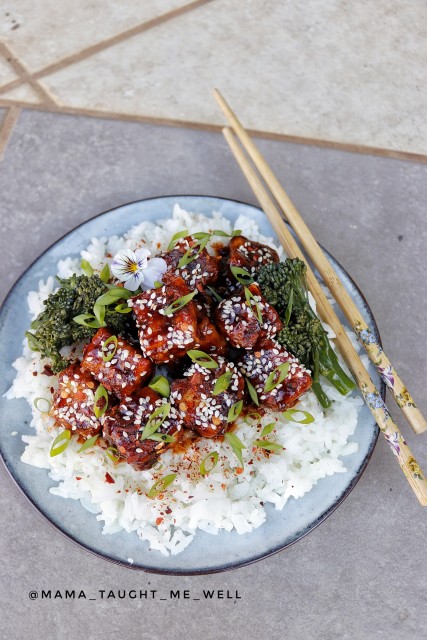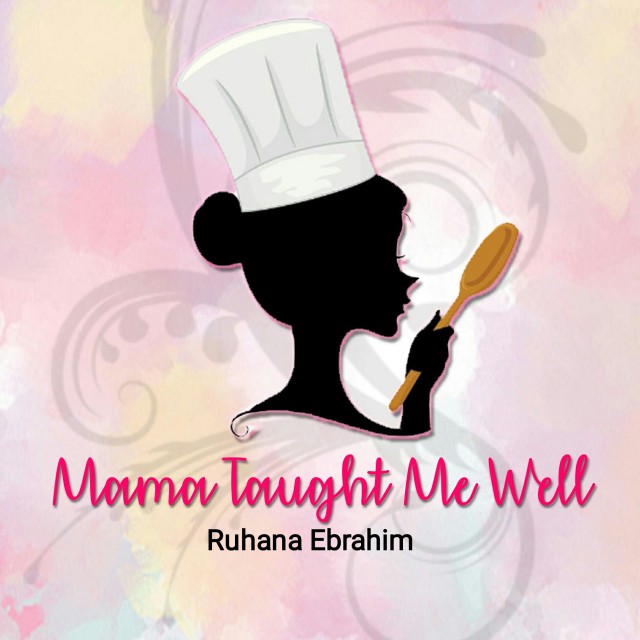 Ruhana Ebrahim
Grand Master
Interior Decorator.
Foodie!
Food styling.
Fusion Cooking.
Recreational baker.
Food Author of "Oh My Cupcakes!"
Mum and wife.
(Another 2 books on the way Insha Allah!)
---

South Africa
Joined 6 years ago
---
@mama_taught_me_well
CREDITS
Rec cred: @mama_taught_me_well
Pic cred: Ruhana Ebrahim
(with Coconut Jasmine Rice)


INGREDIENTS
Paneer-2 blocks paneer cheese½ cup self raising flour2 eggs beaten
Sticky sauce-¼ cup soy sauce¼ cup water1 tablespoon maizena (corn flour) (corn flour)2 tablespoon honey2 tablespoon vinegar¼ cup tinned crushed pineapple2 tablespoon pineapple syrup1 teaspoon red ginger garlic masala1 teaspoon ground garlic2 tablespoon Bbq sauce½ teaspoon chilli powderPinch salt½ teaspoon crushed black pepper
Rice-2 cups Tastic Jasmine Rice (soaked)1 tin coconut milk2 ½ cups hot water¼ teaspoon salt
Garnish-Sesame seedsChopped spring onionsChopped red chilli / dried rough red chillies
METHOD
Rice-1 . In a pot boil coconut milk and water.2 . Then add in soaked and drained rice, stir and cover.3. Cook on med-high heat till liquid has almost reduced.4. Test to see if softened, if not, add a little more water. 5. If cooked, switch off stove and allow to steam for a few more minutes.6. Fluff up with a fork.
Sauce-Heat all ingredients on medium heat, bring to a boil and thicken.
Paneer-1. Cut cheese into cubes.2. Roll cheese in flour. 3. Then dip in egg and crumbs.4. Shallow fry on high till golden.5. Toss in sauce.
Assembly-1. Spoon rice into plate.2. Spoon on paneer in sauce.3. Sprinkle on sesame seeds and chopped spring onions.
POSTED ON
03 Mar 2020
WOULD YOU LIKE TO ?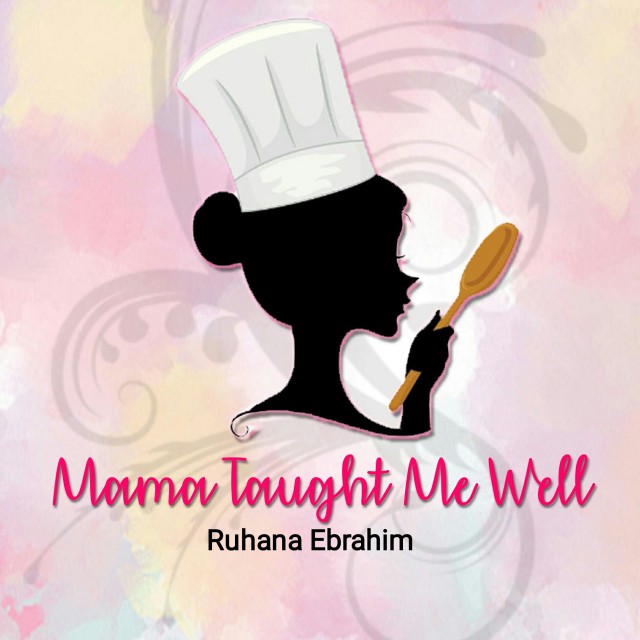 Ruhana Ebrahim
Grand Master
Interior Decorator.
Foodie!
Food styling.
Fusion Cooking.
Recreational baker.
Food Author of "Oh My Cupcakes!"
Mum and wife.
(Another 2 books on the way Insha Allah!)
---

South Africa
Joined 6 years ago
---
@mama_taught_me_well
COMMENTS
You May Also Like
Suggest Recipes