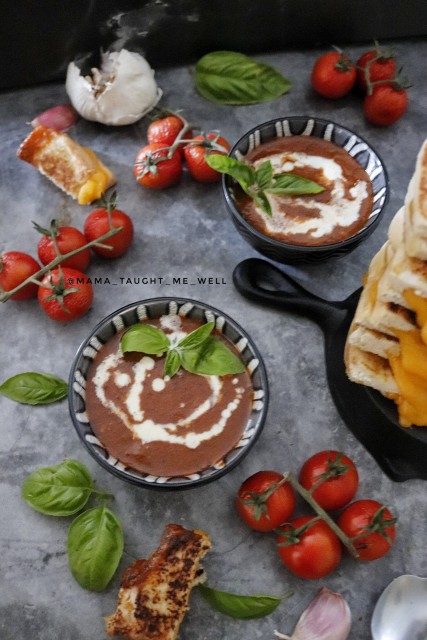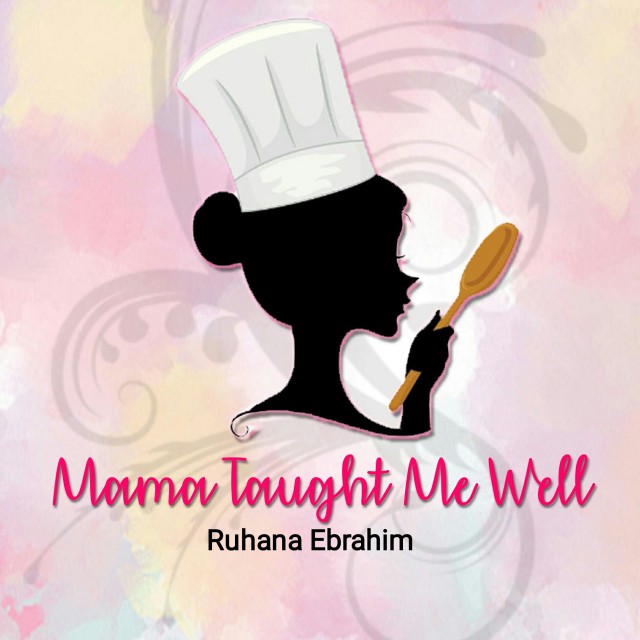 Ruhana Ebrahim
Grand Master
Food Blogger & Food Stylist.
Fusion Cooking.
Food Author.
Mum & Wife.
Interior Decorator.
South African.
---

South Africa
Joined 7 years ago
---
@mama_taught_me_well
CREDITS
Rec cred: @mama_taught_me_well
Pic cred: Ruhana Ebrahim


INGREDIENTS
3 large ripe tomatoes5-6 cloves garlic (peeled)1 onion 1 red bell pepper OR 3 sweet red peppers2 tablespoons olive oil½ teaspoon salt (or more to taste)Freshly ground black pepper (to taste)¼ teaspoon white pepperPinch sugar1 teaspoon dhana jeeroo (coriander cumin) powder1 teaspoon red chilli flakes1 teaspoon dried mixed herbs2 cups water3 tablespoon Knorr cream of tomato soup packet (optional)fresh basil (chopped/garnish)Fresh cream (to add/ garnish)
METHOD
1. Preheat oven to 220°C.2. Wash and cut tomatoes (cut into eighths)3. Place tomatoes, garlic, onion, red pepper, olive oil and spices on a large pan.4. Toss till all coated and roast for 30 minutes, stirring after 15 minutes. 5. Turn oven to grill setting and grilll 3 minutes or until some of the tomatoes get a little bit of char on them.6. Using a hand blender/ liquidizer, blend all roasted ingredients until mixture is smooth and creamy. 7. Place on stove and if using Knorr soup, add in now with few chopped leaves of basil, and mix in well. 8. Allow to simmer until thickened to soup consistency.9. Add in fresh cream if using, and heat through, bringing to a boil and removing from heat. If not, ignore this step.10. Garnish with a drizzle of fresh cream and basil leaves.
INFO & TIPS
I add some cream if the tomatoes are sour/ tart, super ripe tomatoes won't need the cream, but many people like the creaminess in the soup.
2. To give the soup more thickness & body, you may blend with 1/2 can of cannellini beans.
3. Taste the soup for seasoning after blending and simmering, and season accordingly.
4. Serve with grilled cheese sandwiches or croutons or garlic loaf, or have as is.
5. May add in cooked chicken cubes to soup if you wish.
POSTED ON
04 Apr 2020
WOULD YOU LIKE TO ?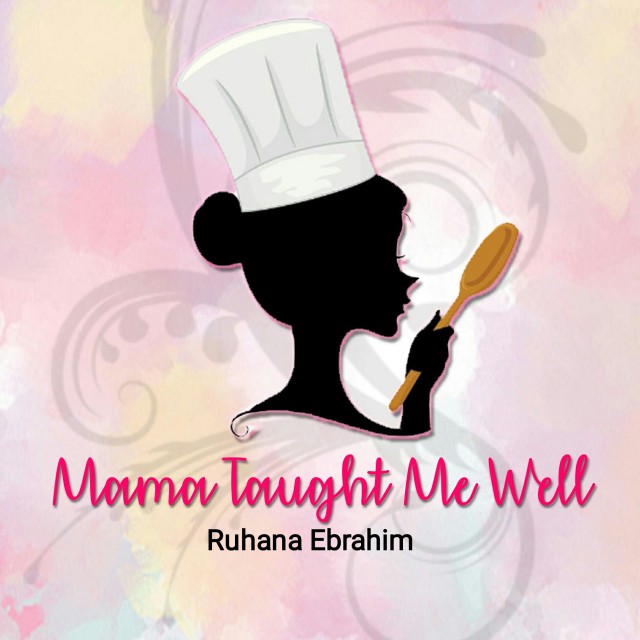 Ruhana Ebrahim
Grand Master
Food Blogger & Food Stylist.
Fusion Cooking.
Food Author.
Mum & Wife.
Interior Decorator.
South African.
---

South Africa
Joined 7 years ago
---
@mama_taught_me_well
COMMENTS
You May Also Like
Suggest Recipes