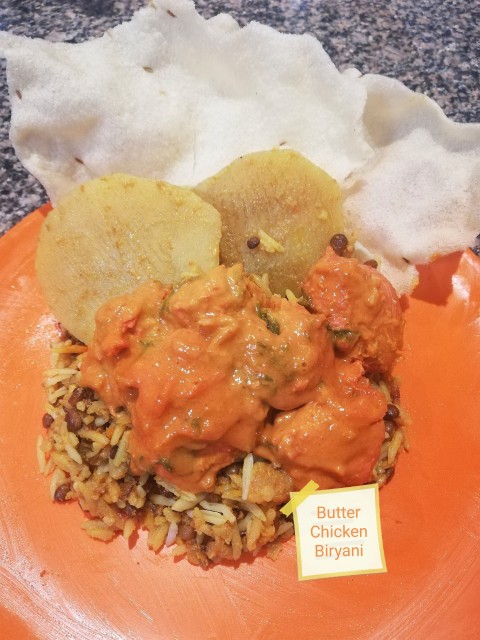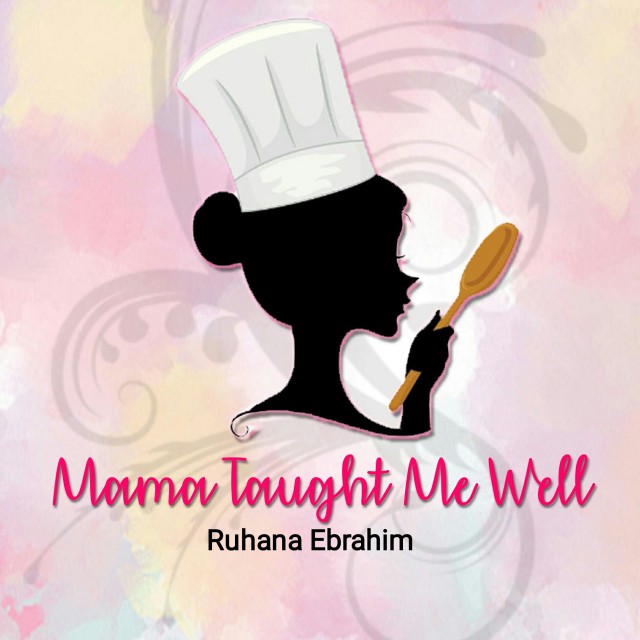 Ruhana Ebrahim
Grand Master
Food Blogger & Food Stylist.
Fusion Cooking.
Food Author.
Mum & Wife.
Interior Decorator.
South African.
---

South Africa
Joined 7 years ago
---
@mama_taught_me_well
CREDITS
Butter Chicken Biryani

Rec cred: @mama_taught_me_well
Pic cred: Ruhana Ebrahim


INGREDIENTS
Chicken-2 tablespoon oil1 ½ onions (sliced)1 chicken (cut into pieces)1 tablespoon red ginger garlic masala1 ¼ teaspoon salt2 teaspoon dhana jeeroo powder1 teaspoon kashmiri mild chilli powder½ teaspoon turmeric powder¼ teaspoon garam masala1 tablespoon ground garlicPinch saffron threads3 elachie (cardamom) pods2 pieces taj (cinnamon stick)2 star anise2 bay leaves3 lavang (cloves)4 tablespoon lemon juice2 large tomatoes (liquidized)50g sachet tomato paste1 cup fresh creamFresh coriander (chopped)Orange food coloring (optional)
Also needed-4 eggs (hard boiled, peeled)4 potatoes (peeled, cut into quarters, colored with drop egg yellow coloring, fried)2 potatoes (peeled, sliced into flat rounds, uncooked)2 cups boiled Basmati rice (with a pinch of salt, must be cooked but still little firm)1 cup Masoor (Back lentils) (brown lentils, boiled with pinch salt and pinch turmeric powder, cooked but still little firm)ghee (Clarified butter)/butterSaffron threadsChopped mintChopped coriander½ onion (finely sliced, fried till golden)
METHOD
1. Wash, clean and drain chicken.2. Heat oil in a pot, braise onion with whole spices till fragrant.3. On medium-high heat, add tomatoes, tomato paste, spices, chillies, garlic and lemon and cook till it has reduced.4. Add chicken and cook till it's turned white.5. Then add cream, saffron, coriander and a dot of coloring (if using).6. Just heat cream through and remove from heat. Do not worry for chicken to be cooked through.7. In a deep pot, drizzle some melted ghee (Clarified butter) or oil.4. Place down uncooked potato slices covering the whole base of pot.5. Pour the chicken into pot, then spoon over Masoor (Back lentils).6. Then place in fried potato quarters and hard boiled eggs.7. Spoon over rice.8. Heat saffron threads with 1 tablespoon water in a pan, till saffron color and flavor released.9. Drizzle over rice.10. Place on blobs of ghee (Clarified butter)/butter.11. Place on fried onion and chopped mint and coriander.12. Seal the pot with foil.13. Place in preheated oven at 200degC.14. Leave to steam in oven for 1-2 hours (time will depend on how your oven cooks, might need less time or more), until the rice and Masoor (Back lentils) has steamed and the chicken is cooked through. 15. Serve with papar and sides of your choice.
POSTED ON
06 Apr 2020
WOULD YOU LIKE TO ?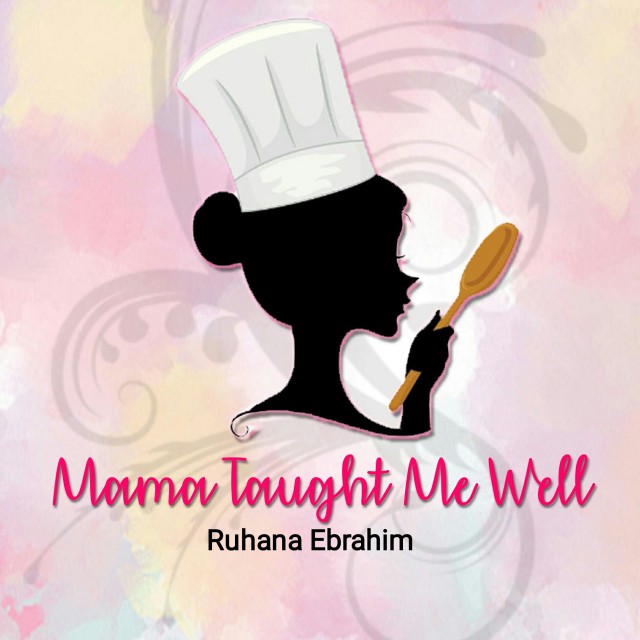 Ruhana Ebrahim
Grand Master
Food Blogger & Food Stylist.
Fusion Cooking.
Food Author.
Mum & Wife.
Interior Decorator.
South African.
---

South Africa
Joined 7 years ago
---
@mama_taught_me_well
COMMENTS
You May Also Like
Suggest Recipes