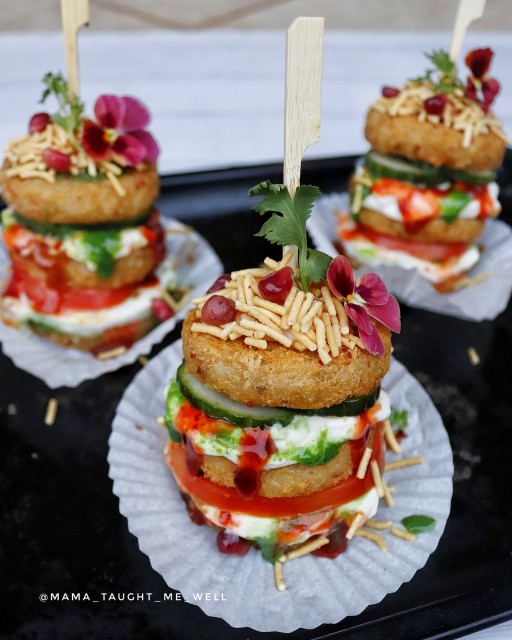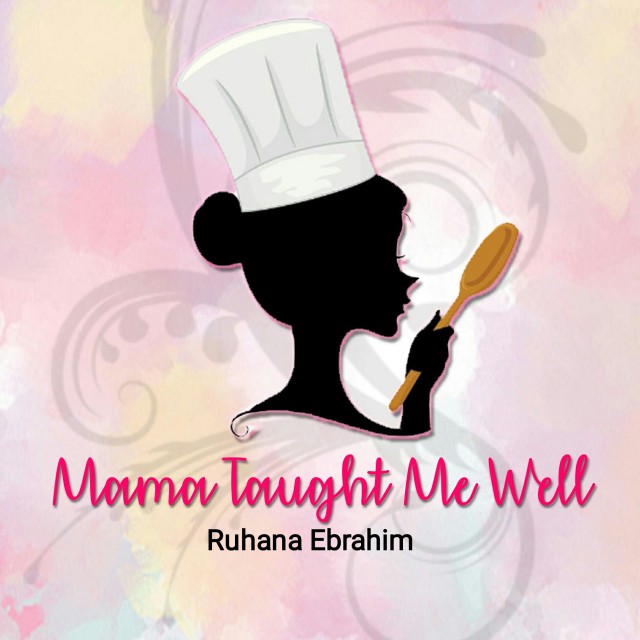 Ruhana Ebrahim
Grand Master
Interior Decorator.
Foodie!
Food styling.
Fusion Cooking.
Recreational baker.
Food Author of "Oh My Cupcakes!"
Mum and wife.
(Another 2 books on the way Insha Allah!)
---

South Africa
Joined 6 years ago
---
@mama_taught_me_well
CREDITS
Rec cred: @mama_taught_me_well
Pic cred: Ruhana Ebrahim


INGREDIENTS
Aloo Tikki-3 large potatoesSalt (to taste)½ teaspoon ground green chillies½ teaspoon rough red chillies½ teaspoon dhana jeeroo (coriander cumin powder)½ teaspoon ground ginger¼ teaspoon jeeroo seeds¼ teaspoon chaat masala powder1- 2 tablespoon maizena (corn flour) or rice flour (add as needed)oil (for frying, as required)
Also needed-Cucumber (sliced)Tomato (sliced)Tinned chickpeas (optional)½ cup yoghurt1 teaspoon ground garlic½ teaspoon sugar¼ teaspoon saltdhania (coriander) (coriander) savoury dipAamli (tamarind) savoury dipStore bought sev (vermicelli)Pomegranate arils (optional)Skewers
METHOD
1. Rinse potatoes, poke holes all over with a knife.2. Wrap in kitchen paper, place in microwave under a microwave lid.3. Cook for few minutes until potatoes are tender, testing my skewering them.4. When done, peel and mash.5. Add spices, garlic, ginger, chillies, and flour and bind together whilst mash is warm.6. In greased/oiled hands, form even sized patties. 7. Heat shallow oil on medium heat.8. Whilst oil is heating, place aloo tikki in the fridge to firm.9. Place the aloo tikki in pan and fry till golden on one side, then turn over and repeat. 10. Place on kitchen paper to drain excess oil.11. Mix salt and sugar into yoghurt.12. Rinse and drain chickpeas if using. Have cucumber and tomato sliced.
Assembly-1. Place down an aloo tikki.2. Spoon on a small dollop of yoghurt, aamli and dhania (coriander) chutneys, then place 2 cucumber slices.3. Then place on another aloo tikki.4. Repeat yoghurt and chutneys, place on tomato slice.5. Place on last aloo tikki, and then dollop on some yoghurt.6. Place chickpeas and sev (vermicelli) on yoghurt.7. Garnish with pomegranate and fresh coriander.8. Skewer and serve.
INFO & TIPS
Note: Serve straight away so that the aloo tikki is still crispy. As it sits it will get soft/soggy.
May use store bought aloo tikki, frying as instructed.
POSTED ON
08 Apr 2020
WOULD YOU LIKE TO ?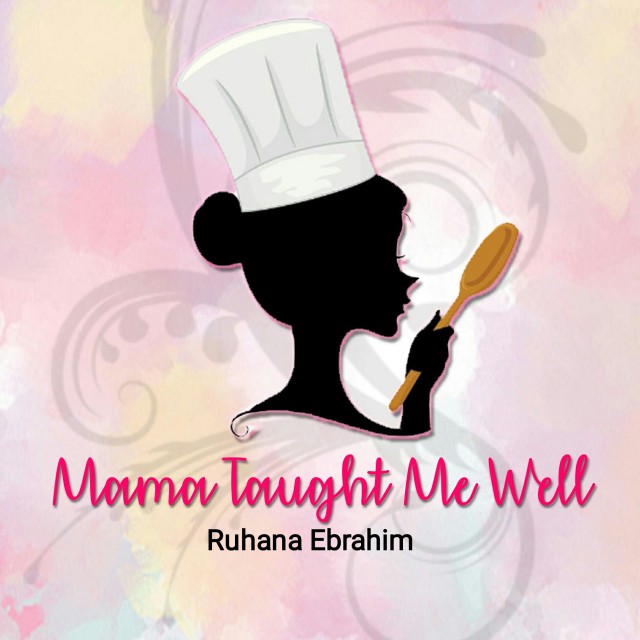 Ruhana Ebrahim
Grand Master
Interior Decorator.
Foodie!
Food styling.
Fusion Cooking.
Recreational baker.
Food Author of "Oh My Cupcakes!"
Mum and wife.
(Another 2 books on the way Insha Allah!)
---

South Africa
Joined 6 years ago
---
@mama_taught_me_well
COMMENTS
You May Also Like
Suggest Recipes