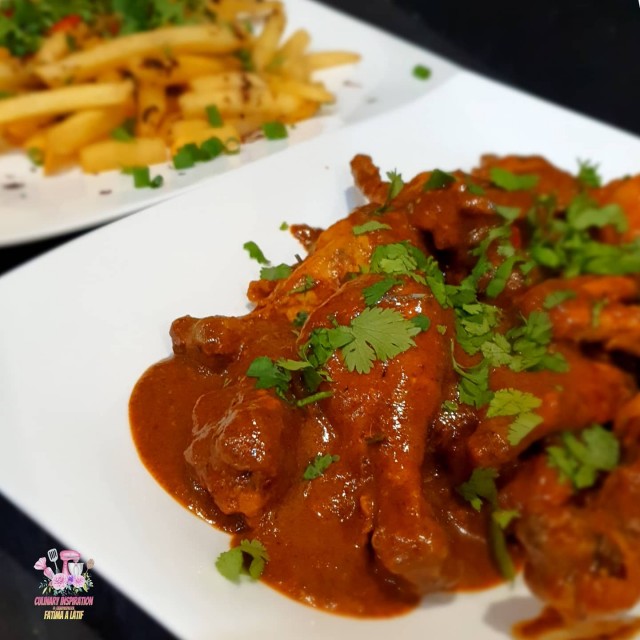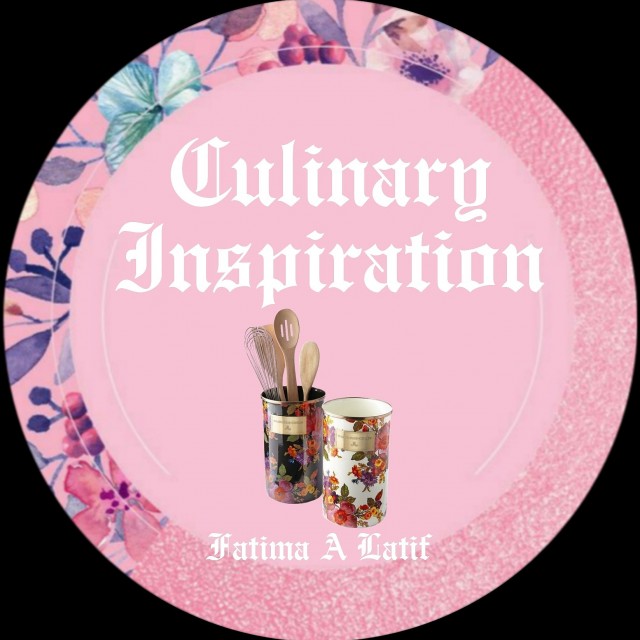 Fatima A Latif
Grand Master
So grateful to be sharing my world with you 💛
www.culinaryskillsbyfatima.wordpress.com
---

South Africa
Joined 10 years ago
---
@_culinaryinspiration_
CREDITS
Recipe credit: Yasmin Tar
Adapted by Fatima A Latif @_culinaryinspiration_

Bismillah hir Rahman nir Raheem


RECIPE
Marinate chicken with:2 teaspoons salt1 teaspoon lemon pepper2 teaspoons Sujees peri peri masala @sujees_gourmet_foods1 teaspoon crushed red chillies1 teaspoon red chilli powder½ teaspoon tumeric1 tablespoon lemon juice
Cook with 1 tablespoon ghee (Clarified butter) on high. Add chunks of green pepper and sizzle. Mix tog 1 tablespoon mustard sauce2 tablespoons tomato sauce2 tablespoons aamli chutney 2 tablespoons freshly squeezed aamli. Pour over chicken. Sizzle for 5 minutes on high. Serve with paratha's and imli (tamerine) fries.
imli (tamerine) fries:For the fries fry chips put in serving bowl add tamarind sauce and chopped onion peppers dhania (coriander) and shalot.
POSTED ON
08 Apr 2020
WOULD YOU LIKE TO ?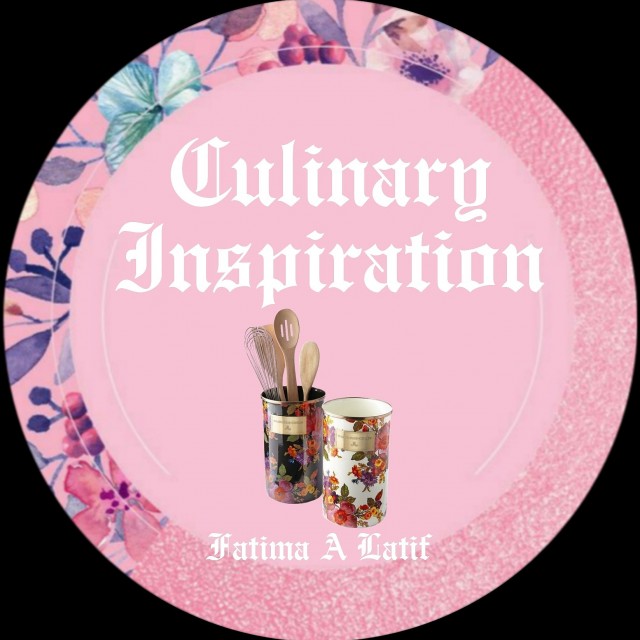 Fatima A Latif
Grand Master
So grateful to be sharing my world with you 💛
www.culinaryskillsbyfatima.wordpress.com
---

South Africa
Joined 10 years ago
---
@_culinaryinspiration_
COMMENTS
You May Also Like
Suggest Recipes