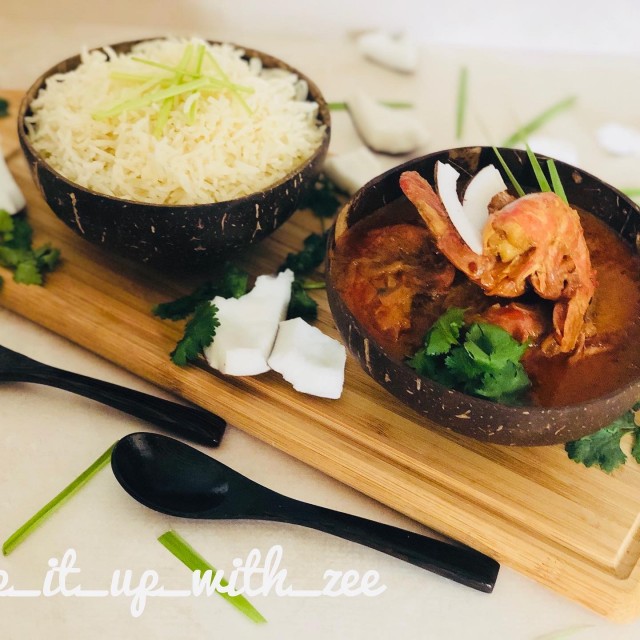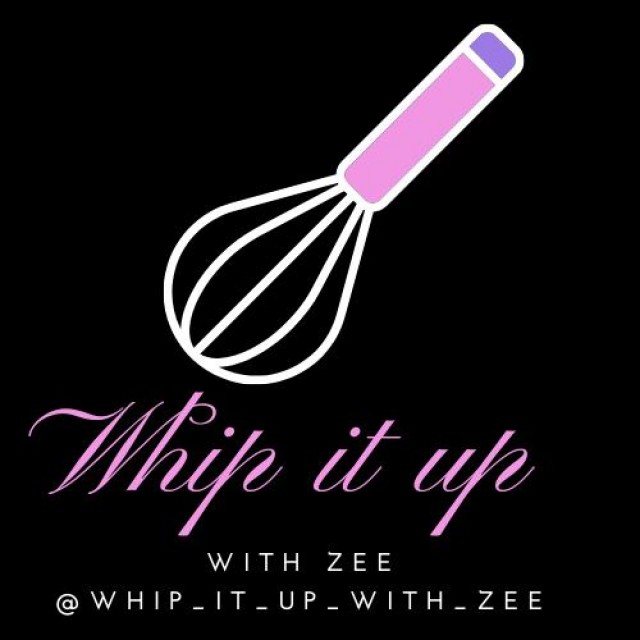 Zurayda
Master Chef
I'm just someone that loves to cook and bake.
I love to help anyone,who would like to learn to make tasty and easy meals
Anyone can cook or bake!!
So,always believe in yourself😘
---

South Africa
Joined 8 years ago
---
@whip_it_up_with_zee
CREDITS
📜and 📸 credit
@whip_it_up_with_zee


INGREDIENTS
1 kg deshelled prawns125grams butter2 medium onions finely sliced2 tablespoons Red Curry Paste (any thai red curry paste)2 lemongrass bulbs smashed to release the aroma.Juice from half a lemonSalt to taste2 teaspoon coarse red chillie.2 tablespoons fine jeera(cumin)2 tablespoon fine dhana (coriander)2 cans whole peeled tomatoes( give it a quick blitz with a handblender)1 small can tomatoe paste 1 can coconut milkFresh green dhania (coriander) cleaned and chopped to garnish.

Lemongrass Rice2 cups basmati rice1 teaspoon salt3 crushed lemongrass bulbs and stalks3 teaspoon lemon juice 1 teaspoon grated lemon rind(optional)
Put water in a pot add the salt,lemongrass bulbs and stalks,lemon-juice and lemon rind,bring to a boil.Boil for 5 minutes and than add the washed rice.Boil rice untill only a hard grain remains in the center.Drain the rice and rinse quickly.Put the rice back into the pot add one cup of water and a nice big blob of butter and steam untill the rice is cooked.Add more water if necessary a little at a time.
METHOD
Melt butter in a pot add sliced onions and fry untill soft and golden brown.Add red curry paste and braise to remove the raw smell.Add the lemongrass salt and,all the spices braise add lemon juice.Add the liquidised tomatoes and tomatoe paste and cook untill nice and thick.Add the prawns and cook for 5 minutes tossing well to cook in the tomatoe sauce.Add the coconut milk and simmer on low for a few minutes.Garnish with chopped dhania (coriander).Serve with lemongrass rice,roti or garlic bread.
POSTED ON
13 Apr 2020
WOULD YOU LIKE TO ?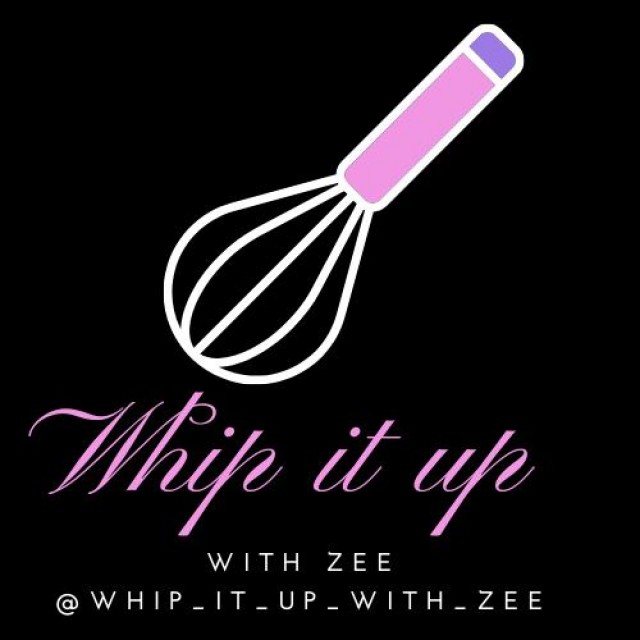 Zurayda
Master Chef
I'm just someone that loves to cook and bake.
I love to help anyone,who would like to learn to make tasty and easy meals
Anyone can cook or bake!!
So,always believe in yourself😘
---

South Africa
Joined 8 years ago
---
@whip_it_up_with_zee
COMMENTS
You May Also Like
Suggest Recipes