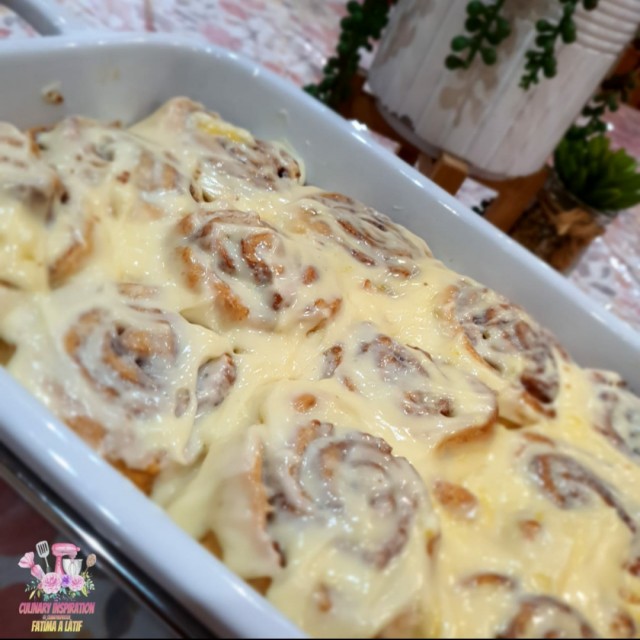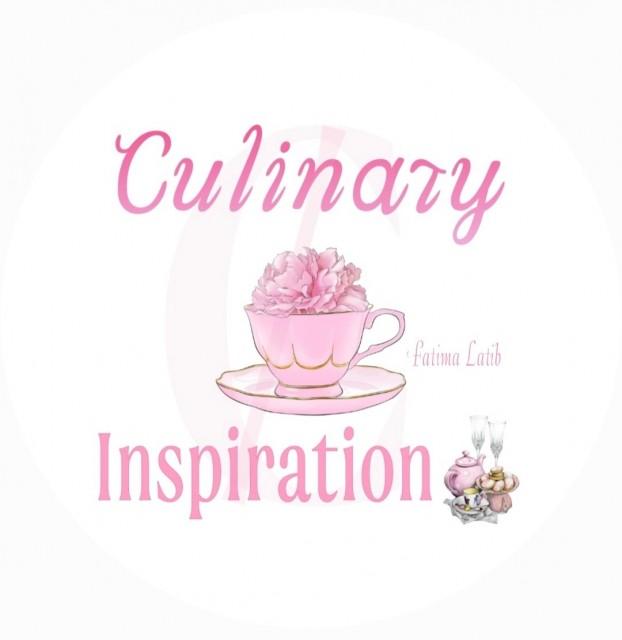 Fatima Latib
Grand Master
So grateful to be sharing my world with you 💛
www.culinaryskillsbyfatima.wordpress.com
---

South Africa
Joined 11 years ago
---
@_culinaryinspiration_
CREDITS
Easiest Cinnabons by @the_daily_dilemna
Picture credit: @_culinaryinspiration_
Bismillah Hir Rahman Nir Raheem


RECIPE
Dough 3 cups self raising flour 1 and ½ cups plain yoghurt
Mix together until it combines and starts forming a dough
Turn onto a lightly floured surface.Knead for about 5min until dough is smooth and soft.If the dough is too soft add a bit more flour and if not soft enough add more yogurt .Set dough aside
Filling1 cup brown sugar 2 and ½ tablespoons cinnamon powder 6 Tablespoons butter soften Mix above 3 ingredients together and set aside.

Cream Cheese frosting1 tub plain cream cheese (250g)1/4cup butter soften 2 cups icing sugar½ teaspoon vanilla essence Pinch of salt.In a stand mixer beat together cream cheese and butter until combined .Add in vanilla essence and salt.Gradually add in the icing sugar and continue to beat until until smooth.
To make the Cinnabons Roll out your dough into a large rectangular shape Spread your cinnamon mixture onto your dough.Leave the the top and bottom border without mixture so it sticks when rolling.Start to roll the dough into a Swiss roll along the long side as tight as you can.Once rolled slice into equal pieces .once sliced place pieces in to a greased ovenproof dish or tray in a pre heated oven for 20 minutes on 180 degrees .Once they're baked remove from the oven and immediately spread a generous amount of frosting onto the hot Cinnabons .Serve hot with extra frosting.
POSTED ON
17 Apr 2020
WOULD YOU LIKE TO ?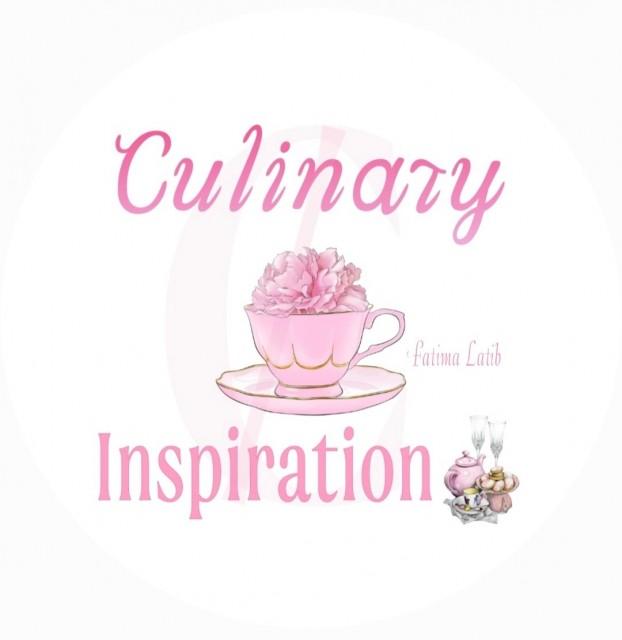 Fatima Latib
Grand Master
So grateful to be sharing my world with you 💛
www.culinaryskillsbyfatima.wordpress.com
---

South Africa
Joined 11 years ago
---
@_culinaryinspiration_
COMMENTS
You May Also Like
Suggest Recipes