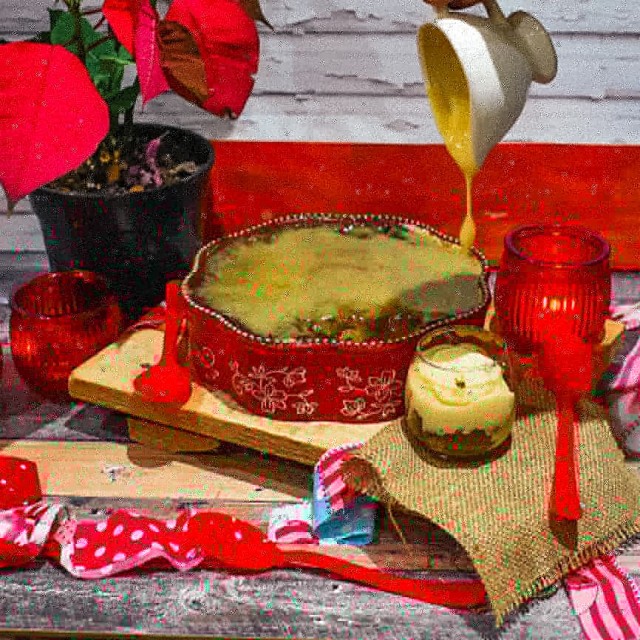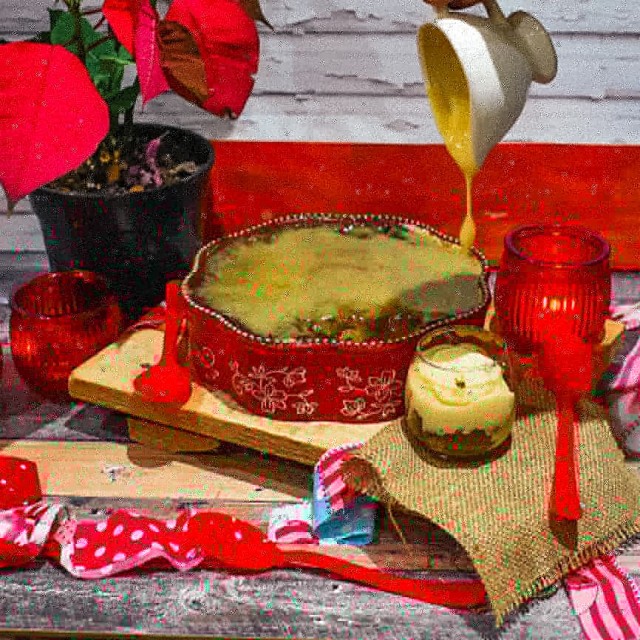 10
favs
0
coms
725
views
INGREDIENTS
Caramel Sauce
375 ml (1 ½ C) cream125 g (½ C) butter, cut into blocks200 ml (¾ C + 2 t) dark brown sugar1 ml (¼ t) salt15 ml (1 T) apricot jam
Batter
30 g (2 T) butter100 ml (⅓ C + 4 t) dark brown sugar45 ml (3 T) apricot jam1 egg5 ml (1 t) bicarbonate of soda125 ml (½ C) milk250 ml (1 C) cake flour1 ml (¼ t) salt20 ml (4 t) vinegar
METHOD
Caramel Sauce
Place all the ingredients together in a medium saucepan and stirring continually; bring the sauce to the boil.Reduce the heat and simmer for two minutes.Remove from the heat and keep warm.
Batter
Cream the butter and the sugar together until the butter is pale and soft.Beat in the apricot jam.Beat in the egg.Dissolve the bicarbonate of soda into the milk.Sift together the cake flour and the salt and add to the batter alternatively with the milk.Beat in the vinegar.Spoon the batter into an ovenproof pudding bowl or individual ramekins that have been sprayed with non-stick spray.Pour half of the caramel sauce over the batter.Bake the malva pudding in an oven preheated to 180˚C for 40 minutes (20 minutes for individual puddings) or until risen and golden.
Remove from the oven and pour over the remaining sauce a little at a time until all the sauce is absorbed by the hot pudding.Serve hot with custard, cream or ice cream.
Comments
Ordered By Newest
---
---
Suggest Recipes
You May Like