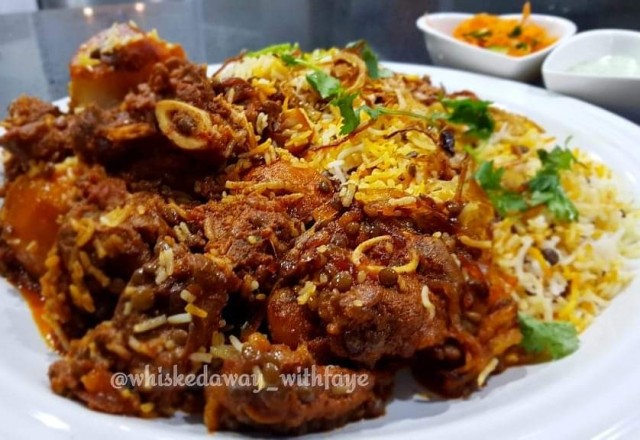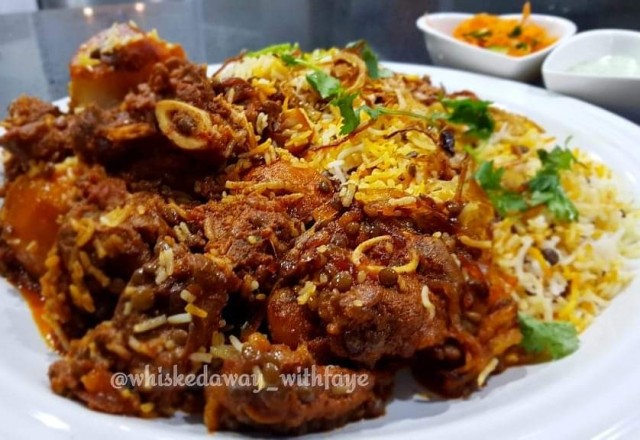 51
favs
1
coms
4.7K
views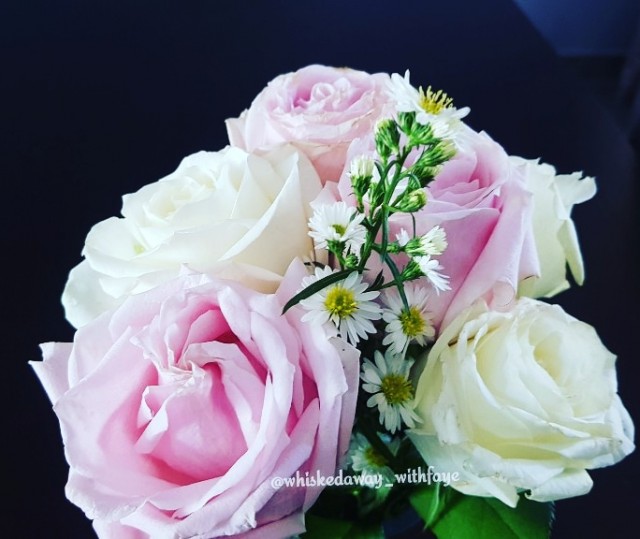 Faye P
KITCHEN HAND
13
32.9K
71

Mom of 5
Foodie, cake decorator, kitchen experimentor💕...
CREDITS
Faye P


INGREDIENTS
1 kg Mutton 4 medium tomatoes2 onions (slivered)4 large potatoes2 tablespoon ginger and garlic¾ cup maas or yogurt1 teaspoon masala1 teaspoon chilli powder1 teaspoon tumeric powder2 teaspoon dhania (coriander) powder1 heaped teaspoon whole jeeraCurry leaves½ bunch dhania (coriander)4 green chillies4 red chillies1 cup lentils2 cups basmati riceEgg yellowSaffron (roasted and infused in hot water)ButterOil
METHOD
Step 1Wash and drain the mutton.Puree tomatoes with chillies and dhania (coriander). Add spices and ginger and garlic. Add maas and mix well. Salt to taste. Cover and refrigerate overnight.
Step 2Precook basmati rice with Elachi (cardomom) and cinnamon sticks for 10 minutes.
Step 3Boil lentils till soft not mushy. Add about ¼ cup of these to the precooked rice.
Step 4Fry onions until golden brown and crisp.
Step 5Potatoes should be coloured and fried until semi cooked.
Step 6Pour ½ cup of the hot oil into your pot with the mutton and let it cook on medium heat
Step 7
When the masala starts to dry up layer as follows:
Potatoes placed between mutton.
Fried onions(keep some for the top)
Lentils
Rice.
Saffron and leftover onions.Add little blobs of butter over rice.Cover pot with foil and finish cooking in the oven at 180 degrees for 45 minutes.
INFO & TIPS
Serves 4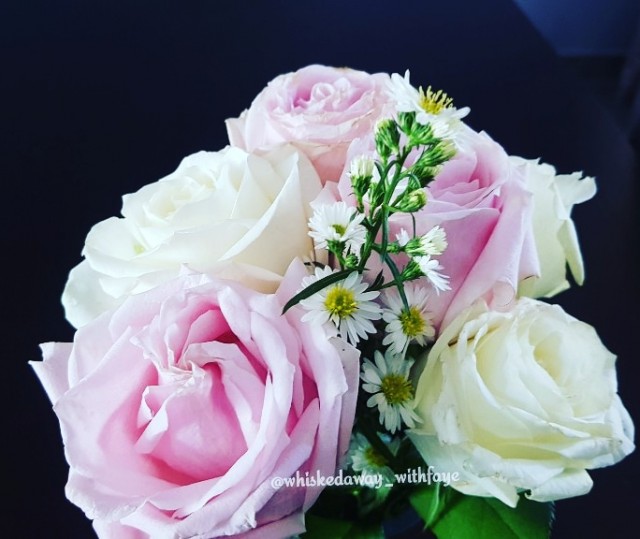 Faye P
KITCHEN HAND
13
32.9K
71

Mom of 5
Foodie, cake decorator, kitchen experimentor💕...
Comments
Ordered By Newest
---
---
Suggest Recipes
You May Like
Mutton Biryani is part of the
Rice Dishes
recipes category