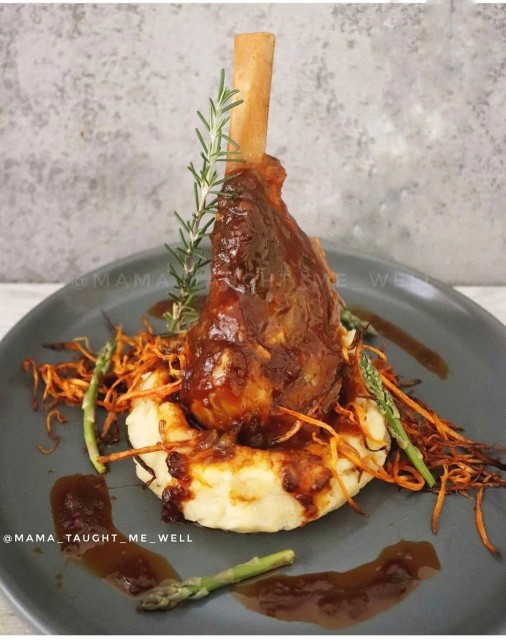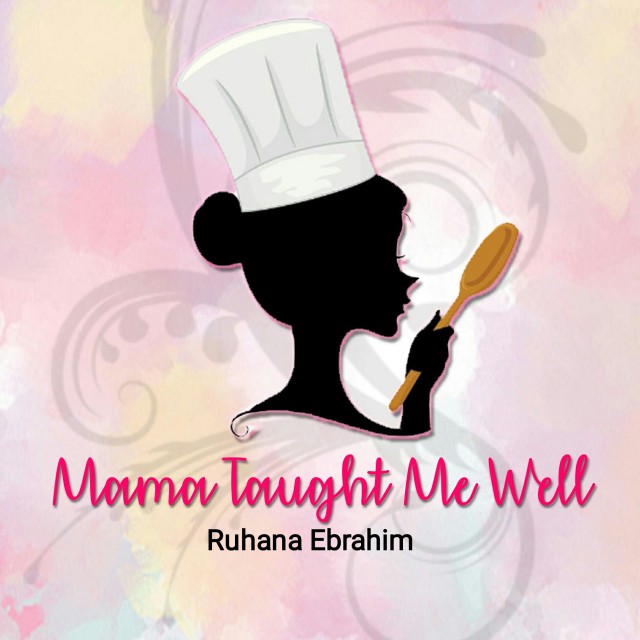 Ruhana Ebrahim
Grand Master
Interior Decorator.
Foodie!
Food styling.
Fusion Cooking.
Recreational baker.
Food Author of "Oh My Cupcakes!"
Mum and wife.
(Another 2 books on the way Insha Allah!)
---

South Africa
Joined 6 years ago
---
@mama_taught_me_well
CREDITS
Pic cred: Ruhana Ebrahim
Rec cred: @mama_taught_me_well


INGREDIENTS
4 lamb shanks¼ cup oil1 onion (sliced)¼ cup ground garlic paste2 tablespoon ground ginger paste1 tablespoon ground red chillies1 tablespoon kashmiri chilli powder2 cardamom pods2 whole cloves1 cinnamon stick1 ½ teaspoon salt1 teaspoon lemon pepper1 tablespoon dhana jeeroo powder¼ teaspoon garam masala powder1 teaspoon mustard powder2 tablespoon brown vinegar2 tablespoon lemon juice1 litre red grape juice1 litre water1 tin crushed tomatoes
METHOD
1. Preheat oven to 170°C.2. In a large wide oven proof casserole dish or a good Indian pot, add the oil to pot and heat on med-high heat.3. Sprinkle half the salt and pepper on shanks and then braise each shank separately just browning & sealing it.4. Remove from pot, after each one is done, cover and leave the shanks aside.5. In the same pot, drop heat to medium, saute onion with whole spices until softened.6. Add garlic and ginger and braise for 30sec, then add in remainder powder spices and red chillies and braise till fragrant.7. Add the crushed tomatoes, water, grape juice, lemon juice & vinegar.8. Bring to a boil and simmer for 10min. Switch off the heat.9. Add in lamb shanks and cover with foil.10. Place in oven for 2 ½ - 3hrs, slow cooking, turning once when the time is halfway, so it cooks evenly. 11. When the shanks are nice and tender, gently remove from braising liquid, leaving one side covered.12. Place the braising liquid back on stove & simmer for 20min or until reduced by half into a lovely sauce.13. Turn the oven onto grill setting.14. Place the shanks back into cooked marinade and using a spoon, coat the shanks all over.15. Place under hot grill to reheat shanks and redden a little. Serve with sides of choice.
INFO & TIPS
I served with buttery mash. I baked potatoes in microwave, added lots of butter, salt and pepper to taste, pinch baking powder, good dash milk and with a masher, mashed till smooth & creamy.
For the carrot garnish, I used the Shogun julienne peeler, then sprinkled little salt over. I flash fried in hot shallow oil till crispy.
You can also serve with steamed green beans/ asparagus, potato wedges/ fries/ roti/ couscous/ chunky veg/ potato bake etc.
POSTED ON
29 Jun 2020
WOULD YOU LIKE TO ?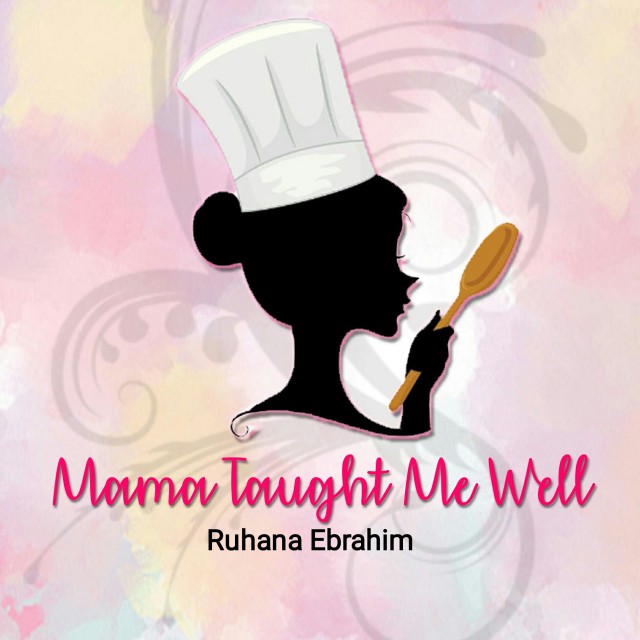 Ruhana Ebrahim
Grand Master
Interior Decorator.
Foodie!
Food styling.
Fusion Cooking.
Recreational baker.
Food Author of "Oh My Cupcakes!"
Mum and wife.
(Another 2 books on the way Insha Allah!)
---

South Africa
Joined 6 years ago
---
@mama_taught_me_well
COMMENTS
You May Also Like
Suggest Recipes