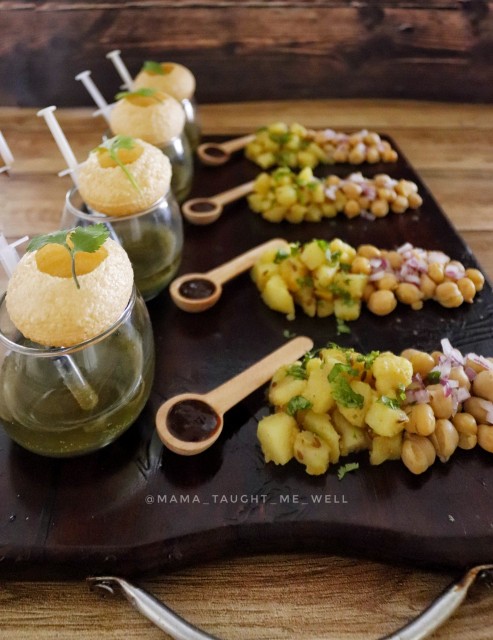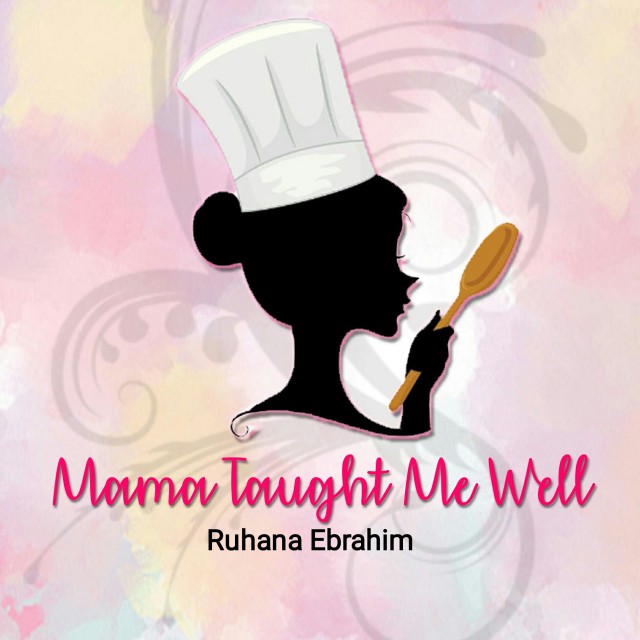 Ruhana Ebrahim
Grand Master
Interior Decorator.
Foodie!
Food styling.
Fusion Cooking.
Recreational baker.
Food Author of "Oh My Cupcakes!"
Mum and wife.
(Another 2 books on the way Insha Allah!)
---

South Africa
Joined 6 years ago
---
@mama_taught_me_well
CREDITS
Rec cred: @mama_taught_me_well
Pic cred: Ruhana Ebrahim


INGREDIENTS
32 Puris or Golgappa (store bought)¼ cup Date Tamarind ChutneyChopped coriander
Pani:15 Mint Leaves1 cup Coriander Leaves2-4 Green Chillies (to taste)½ inch piece of Ginger½ Lemon (juiced)2 tablespoons Sugar1 teaspoon Chaat Masala Powder¼ teaspoon Salt 3 cups Water
Filling:5 Potatoes (cubed small)1 tin Chana (chickpeas in brine)1 medium red onion (finely chopped)½ teaspoon Chilli Powder1 teaspoon dhana jeeroo Powder½ teaspoon Salt (to taste)
METHOD
Pani-1. Blend mint, coriander, ginger, lemon juice, spices, sugar and 1 cup water till smooth.2. Mix with other 2 cups water and leave in fridge to chill.
Puri-1. Fry puri in hot oil till puffed. Place on kitchen paper.2. With the back of a spoon, tap a medium size hole in the center of top of puri (should look like a bowl).
Filling-1. Boil cubed potatoes till tender. Drain.2. Drain and rinse chickpeas. Dry on kitchen paper.3. Mix potatoes with onion, chickpeas and spices.
Assembly-1. Spoon filling into puris. 2. Place a dollop of tamarind chutney, sprinkle of coriander.3. Serve pani on the side in small bowls with a teaspoon. Spoon pani in, and eat.
INFO & TIPS
Do not fill pani puri until ready to serve. Must be eaten right away if you want the puri to remain crisp.
POSTED ON
29 Jun 2020
WOULD YOU LIKE TO ?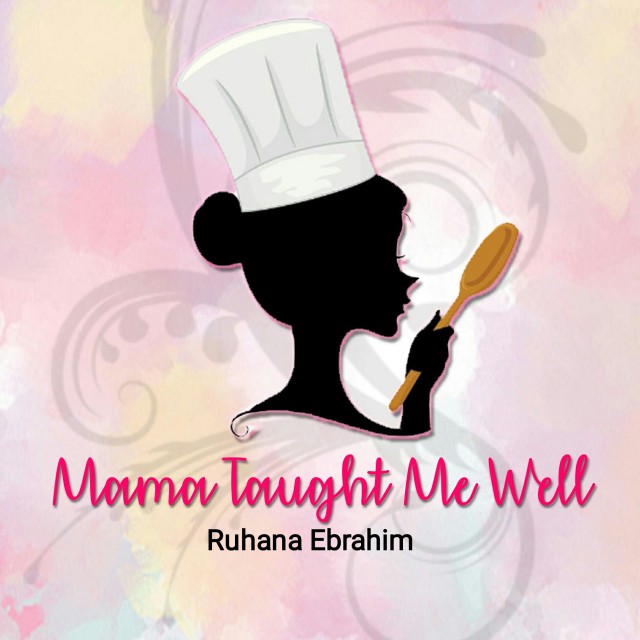 Ruhana Ebrahim
Grand Master
Interior Decorator.
Foodie!
Food styling.
Fusion Cooking.
Recreational baker.
Food Author of "Oh My Cupcakes!"
Mum and wife.
(Another 2 books on the way Insha Allah!)
---

South Africa
Joined 6 years ago
---
@mama_taught_me_well
COMMENTS
You May Also Like
Suggest Recipes