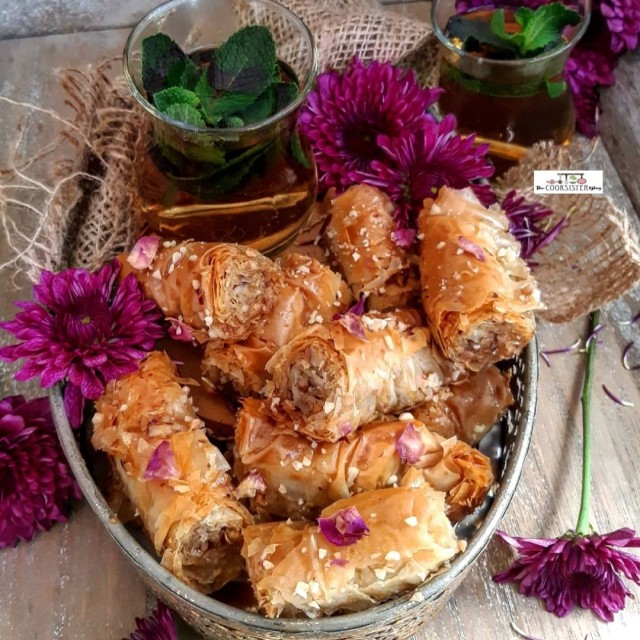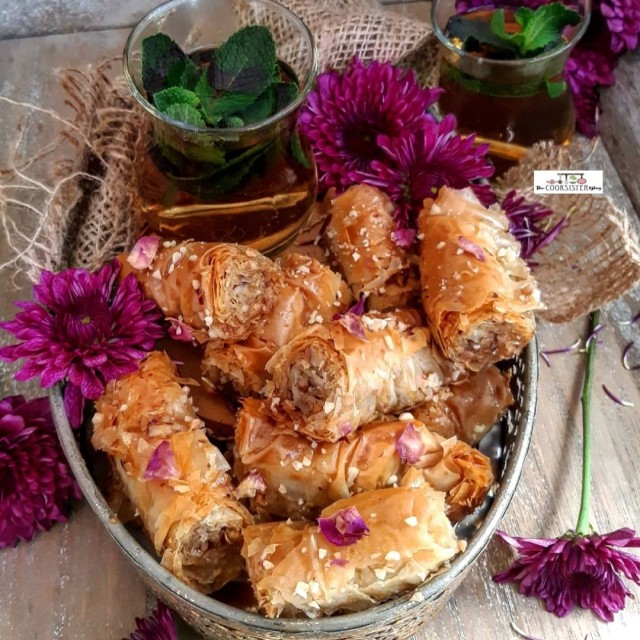 14
favs
0
coms
1.1K
views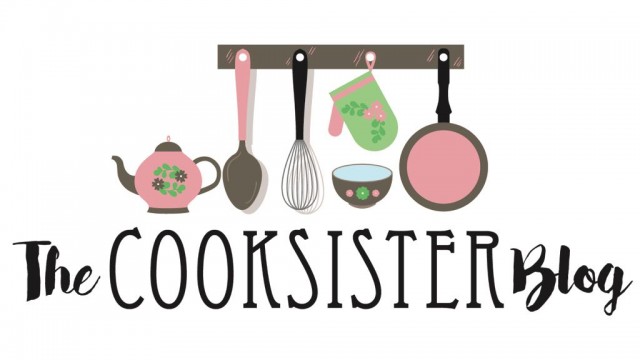 Thecooksisterblog
MASTER CHEF
109
575.4K
284

Blogger • Food stylist and photography...
CREDITS
Masiha Desai
@thecooksisterblog


INGREDIENTS
1 box phyllo pastry Melted butter (for brushing)1 teaspoon cinnamon1 cup almonds 2 cups pecans Long skewers
Syrup :1 cup water ¾ cup sugarFew drops of rode essence (optional)½ cup golden syrup ½ teaspoon fresh lemon juice
METHOD
Step 1 :Add sugar and water into a pot and bring to a boil till a sticky consistency. Once syrup is clear add in golden syrup and rose essence. Leave to cool completely.

Step 2 :Add nuts into a magimix and grind till finely chopped, mixture must not be smooth. Add in cinnamon powder and mix till nicely combined.

Step 3 :Take one phyllo sheet brush with hot butter top with another sheet and sprinkle some nut mixture. Take a long wooden or iron skewer and roll up tightly from one end to the other. Push both ends of phyllo pastry towards the center. Now remove skewer and set rolls onto an oven tray or casserole.

Step 4 : Heat remaining butter once more and pour over phyllo rolls. Take to preheated oven and bake on 160 degrees till golden. Once baked let it cool for 5 minutes and pour cold syrup over.
Decorate with sliced / crushed / edible rose petals / pistachios.
INFO & TIPS
A tip by Cleobuttera keep phyllo pastry on a tray and cover with cling wrap. Top with a damp tea towel. This will help prevent the pastry from drying out .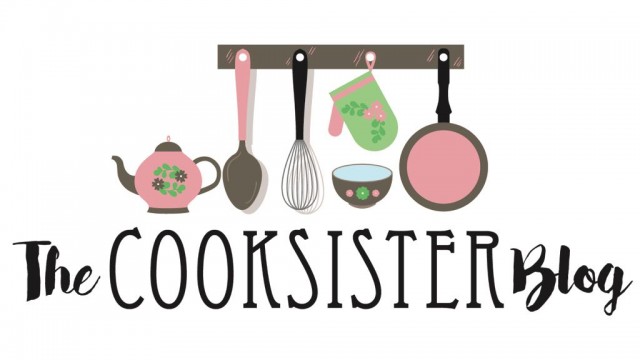 Thecooksisterblog
MASTER CHEF
109
575.4K
284

Blogger • Food stylist and photography...
Comments
Ordered By Newest
---
---
Suggest Recipes
You May Like