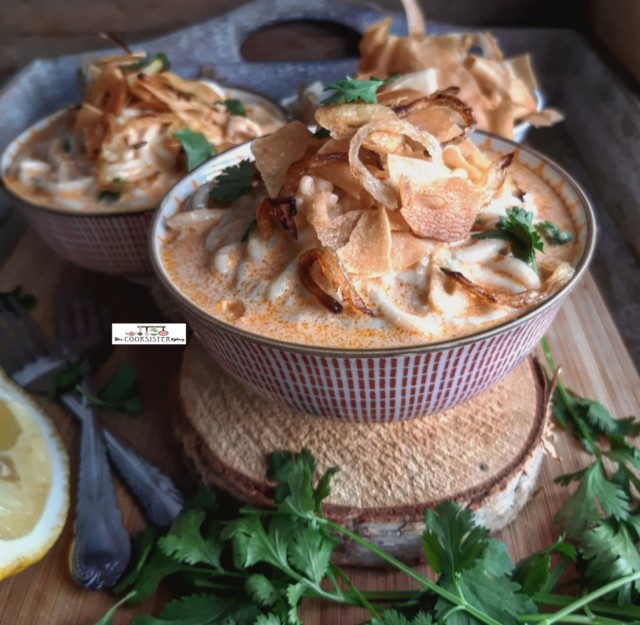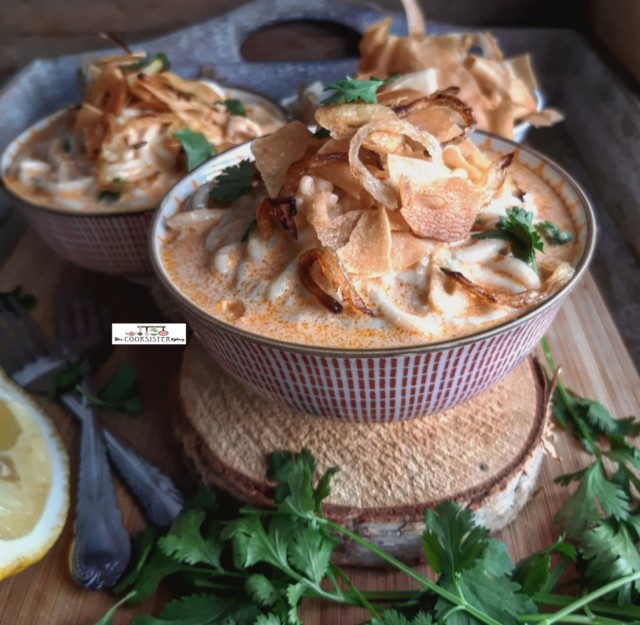 22
favs
0
coms
1.2K
views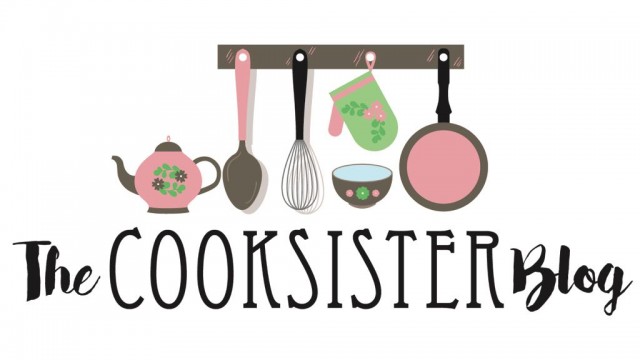 Thecooksisterblog
MASTER CHEF
109
575.4K
284

Blogger • Food stylist and photography...
CREDITS
Zubeida Jogiat


INGREDIENTS
3 piece chicken fillet (cubed)1 onion (sliced)1 teaspoon dhana Jeeru (Cumin)1 teaspoon salt (adjust to taste)1 teaspoon garlic1 teaspoon red chillie garlic paste 1 ½ teaspoon crush red chillies(can add more chillies if you want more spicy)½ teaspoon tumeric 2 tomatoes (ground)2 tablespoon gram flour¼ cup water2 cups boiling water2 cups spaghetti (broken into pieces)Butter / ghee (Clarified butter) (for cooking)2 tin coconut cream
METHOD
In a large pot saute onions in butter/ghee (Clarified butter). When pink add in chicken cubed, and all spices. Braise for few minutes then add in tomato, braise till combined and add in boiling water. Add in spaghetti and cook till spaghetti is cooked through. Add in coconut cream. Take gram flour form a paste with the ¼ cup water. Add into khowse (noodles) to thicken.
INFO & TIPS
Serve with fried samoosa pur, fried onions, fried garlic and chopped corriander.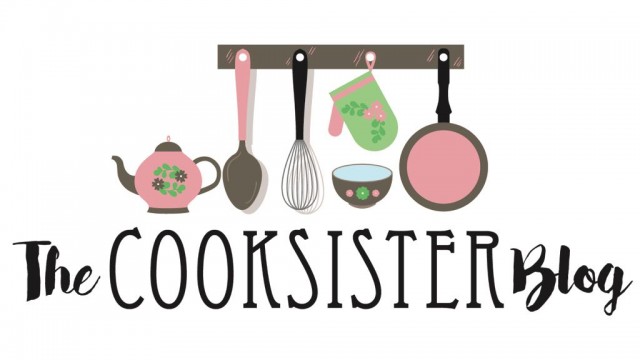 Thecooksisterblog
MASTER CHEF
109
575.4K
284

Blogger • Food stylist and photography...
Comments
Ordered By Newest
---
---
Suggest Recipes
You May Like
Khowse is part of the
Chicken
recipes category