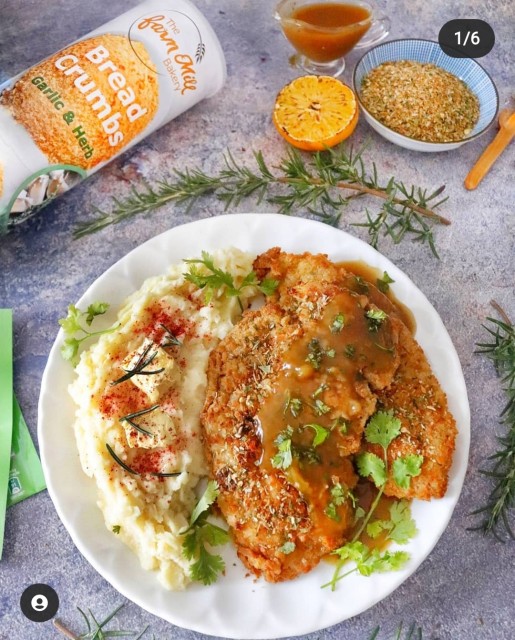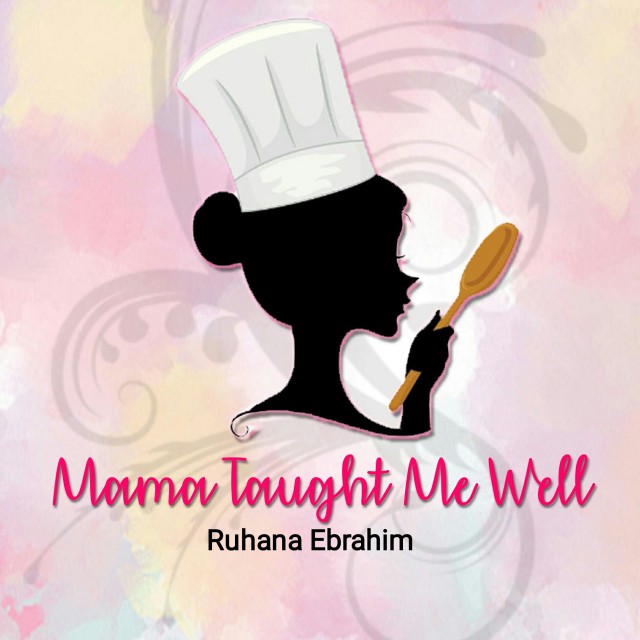 Ruhana Ebrahim
Grand Master
Interior Decorator.
Foodie!
Food styling.
Fusion Cooking.
Recreational baker.
Food Author of "Oh My Cupcakes!"
Mum and wife.
(Another 2 books on the way Insha Allah!)
---

South Africa
Joined 6 years ago
---
@mama_taught_me_well
CREDITS
Rec cred: @mama_taught_me_well
Pic cred: Ruhana Ebrahim


INGREDIENTS
Marinade-2 eggs (beaten)1 tablespoon ground garlic paste1 teaspoon ground green chillies½ teaspoon fine salt½ teaspoon white pepper500g tenderized chicken fillet
Coating-1 cup The Farm Mill Bakery garlic & herb bread crumbs ½ cup parmesan cheese
Gravy-1 packet Knorr roast chicken gravyWater as instructedSalt & chilli powder (to taste)
Mash-2 large potatoesButter¼ cup milkPinch baking powderSalt and pepper (to taste)
METHOD
1. Marinate the tenderized chicken fillet for a few hours in the fridge.2. In a frying pan, heat some olive oil & butter, on medium heat. (Enough that it comes half way up the schnitzel but it isn't fully submerged in it.)3. Whilst the oil is heating, dip each fillet into crumb mixture.4. Fry for 2-3min per side or until the schnitzel is a deep golden brown.5. Add more oil as necessary, in between frying schnitzels.6. Drain excess oil on kitchen paper on a plate.7. Repeat with remaining chicken.8. Alternatively, drizzle oil over chicken Schnitzels and place in air fryer. 9. Rinse and poke holes with a knife, all over potatoes. Wrap in kitchen paper and place under a microwave lid in microwave for 6-8min to bake until tender.10. Remove potato skin, add butter, milk, salt, pepper & baking powder & mash till creamy.11. Add gravy contents to boiling water & whisk until thickened. Season.12. Serve schnitzels with mash & gravy, and and optional side of corn.
INFO & TIPS
#mamataughtmewellrecipes
Note: Do not over fry chicken or it will become dry & stiff.
POSTED ON
01 Mar 2021
WOULD YOU LIKE TO ?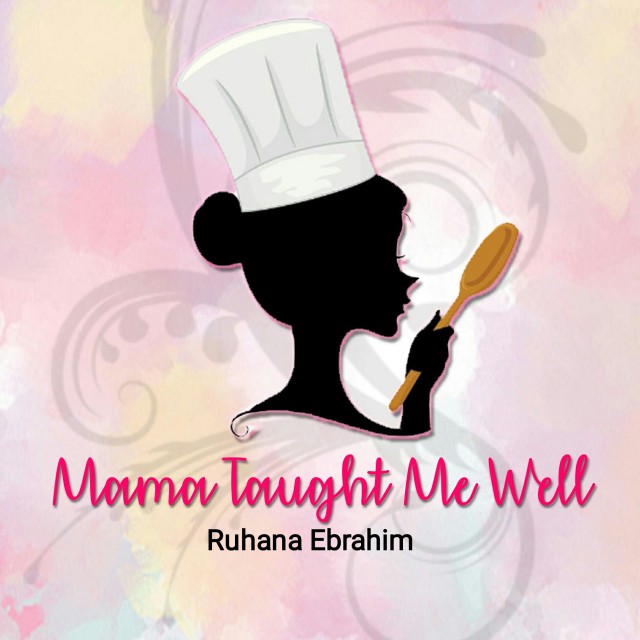 Ruhana Ebrahim
Grand Master
Interior Decorator.
Foodie!
Food styling.
Fusion Cooking.
Recreational baker.
Food Author of "Oh My Cupcakes!"
Mum and wife.
(Another 2 books on the way Insha Allah!)
---

South Africa
Joined 6 years ago
---
@mama_taught_me_well
COMMENTS
You May Also Like
Suggest Recipes