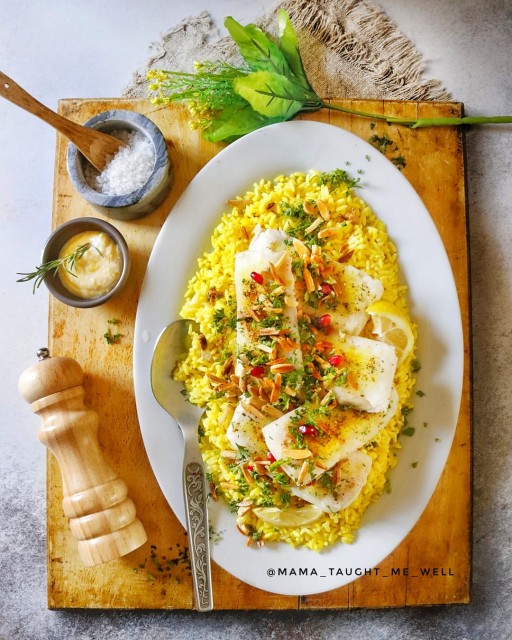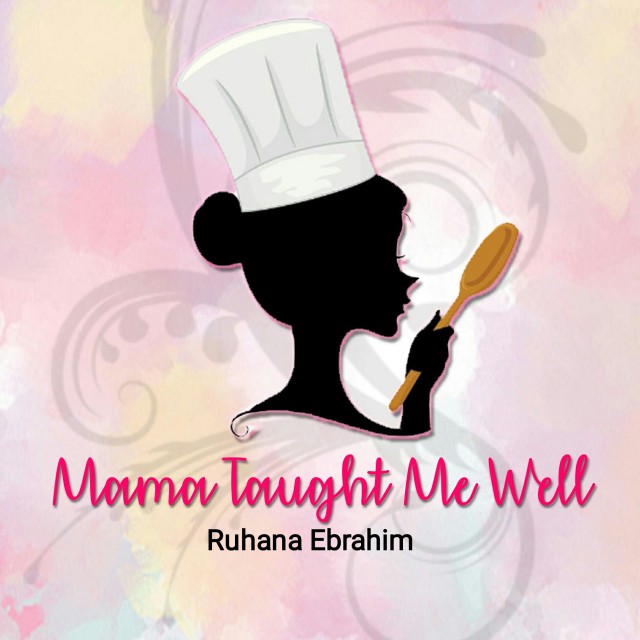 Ruhana Ebrahim
Grand Master
Food Blogger & Food Stylist.
Fusion Cooking.
Food Author.
Mum & Wife.
Interior Decorator.
South African.
---

South Africa
Joined 7 years ago
---
@mama_taught_me_well
CREDITS
Pic and Rec cred: @mama_taught_me_well


INGREDIENTS
Fish-2 tablespoon Olive oil500g I&J Hake Medallions1 tablespoon Jeeru (Cumin) powder2 teaspoon paprika powderSalt & pepper (to taste)Optional- Za'atar spice/sumac spice
Rice-3 onions (sliced)3 tablespoon Olive oil3 cups water (optionally add fish stock powder or use fish stock)1 ½ cups Basmati rice (rinsed & drained- may use white if you wish)1 tablespoon Jeeru (Cumin) powder¼ teaspoon arad (Turmeric) powder1 teaspoon rough saltGood pinch black pepper
To garnish-Chopped parsleyToasted almond slivers
Tahini Salad-1 cup parsley (finely chopped)½ cup tomatoes (finely diced)¾ cup Tahini1 lemon (juiced)Water (to thin out)1 teaspoon minced garlicSalt (to taste)#mamataughtmewellrecipes
METHOD
1. If making the salad, mix together all the ingredients for the salad then set aside.2. In a deep thick based pot, heat the olive oil on medium heat and saute onions. 3. Cook until the onions become caramelized and slightly crisp. 4. Remove a tablespoon of the cooked onions to use as garnish.5. Add the water to the pot, cover and bring to the boil.6. Now add the rinsed rice to the pot with spices & mix together.7. Cook rice until ¾ of water has evapourated, then drop to lowest heat and cook till fluffy and the last of water has evapourated.8. Pat the fish dry, then season on both sides with the above seasonings. 9. Heat the olive oil in a pan on med-high heat10. Cook the fish on each side until seared & cooked throughout.11. To assemble, spoon the rice on a platter, top with the reserved onions.12. Add the fish, then the toasted slivered almonds and parsley as garnish, with lemon wedges on the side. #mamataughtmewellrecipes
INFO & TIPS
Note: You could also use flour to coat the fish, adding the spices to flour, dip fish & pan fry. You may also use other boxed white fish or other fresh fish of choice in place of hake medallions.
POSTED ON
11 Jun 2021
WOULD YOU LIKE TO ?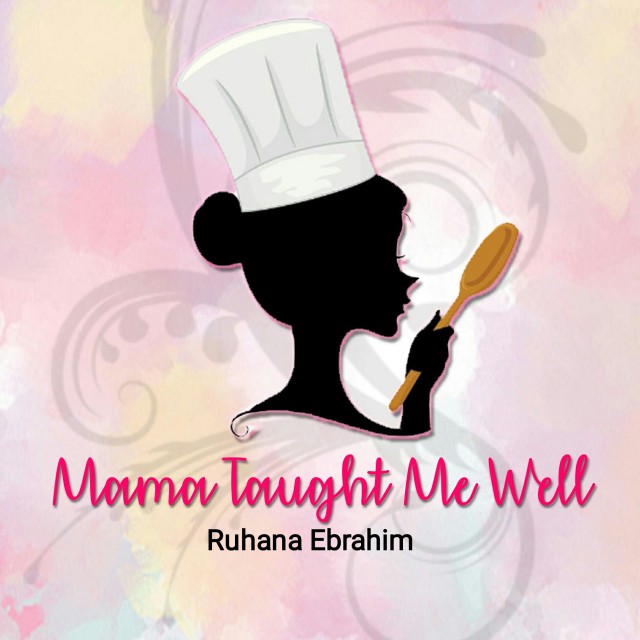 Ruhana Ebrahim
Grand Master
Food Blogger & Food Stylist.
Fusion Cooking.
Food Author.
Mum & Wife.
Interior Decorator.
South African.
---

South Africa
Joined 7 years ago
---
@mama_taught_me_well
COMMENTS
You May Also Like
Suggest Recipes