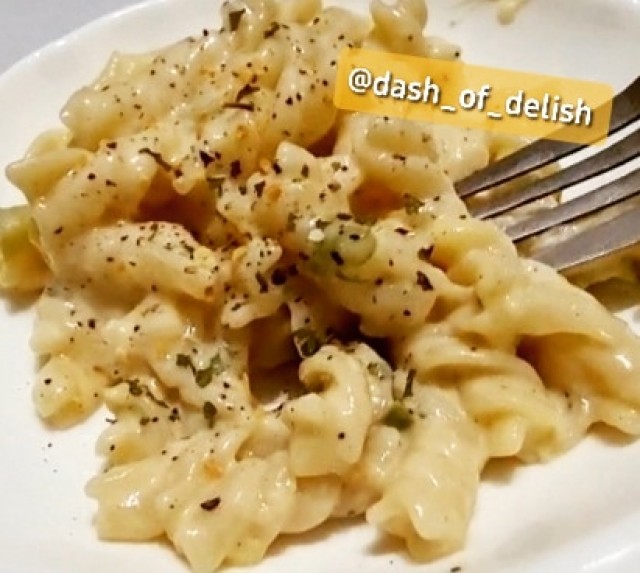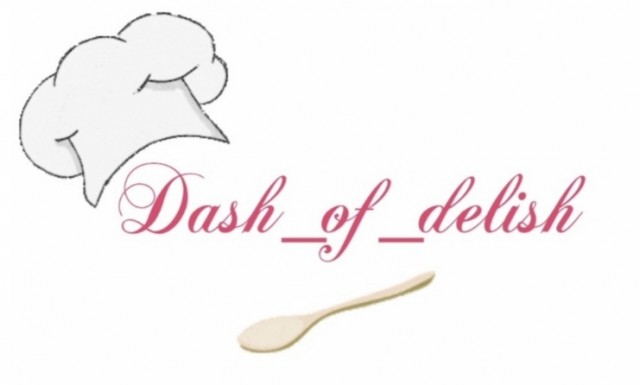 Dash _of_ Delish (aisha)
Kitchen Fundi
---

South Africa
Joined 2 years ago
---
@dash_of_delish
CREDITS
RECIPE
500gr macaroni or pasta of choice. Boil and keep aside
Half green pepper chopped Half onion chopped 2 cloves garlic chopped 1 tablespoon green chillie paste1 tablespoon garlic paste Salt pepper 2 tablespoon oil
Heat oil, add in the garlic paste, sauté for a minute. Now add the chopped peppers, onion & garlic. Braise for 5 minutes. Add salt and pepper. Mix this with the boiled pasta.
Sauce:100gr margerine 2 cups milkSalt pepper Parsley Dry garlic flakes 2 tablespoon cake flour1 cup white cheddar cheese

In a pot melt the butter , add the milk and spices, bring to a boil. Lower the flame add the flour stir quickly so it doesn't form lumps. It must be smooth and not too thick. If it gets too thick add more milk. Remove from flame, add the pasta and lastly the cheese. Mix well ,garnish with black pepper and parsley. Serve immediately.
INFO & TIPS
Enjoy a light and tasty meal...😝

# @cookinqueens3 # @macaroni # @cheese # @halaal # @foodies # @yummiest # @recipes # @tasty # @pasta.loverss
# @food.cuisine__
POSTED ON
22 Jun 2021
WOULD YOU LIKE TO ?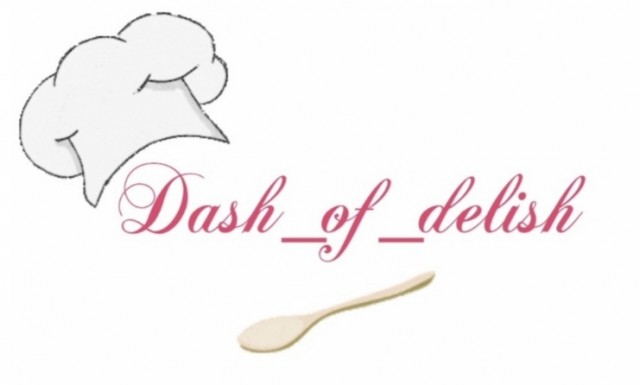 Dash _of_ Delish (aisha)
Kitchen Fundi
---

South Africa
Joined 2 years ago
---
@dash_of_delish
COMMENTS
You May Also Like
Suggest Recipes