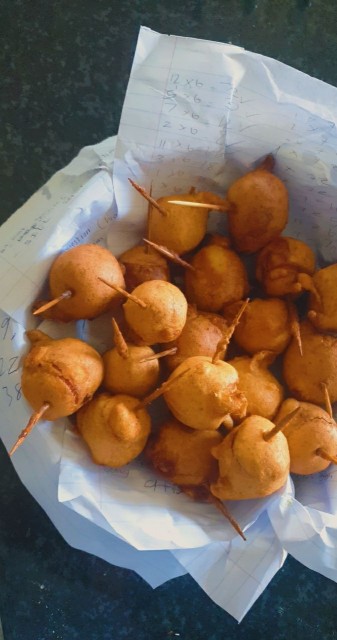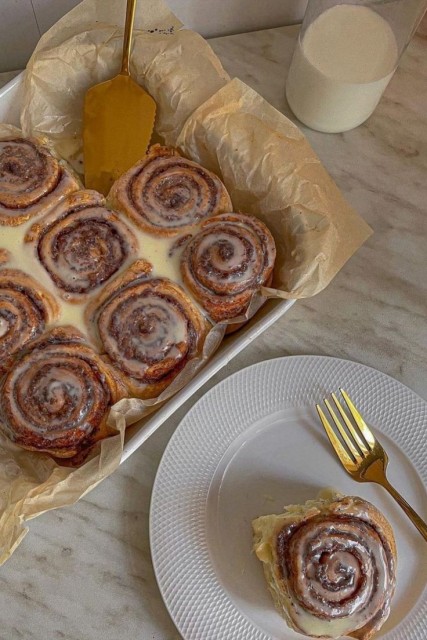 Mariyam Mohamed
Kitchen Fundi
I am a home baker
I host online classes, during the weekends
---

Lesotho
Joined 2 years ago
---
@Cookiecrew13
CREDITS
Photo and recipe credit to @cookiecrew13


INGREDIENTS
1 egg ½ to 1 cup milk A pinch of turmeric powderSalt to taste 1 teaspoon. Baking powder 1 tablespoon. Corn flour +- 1 to 2 cups flour Sausages, cut into a small portionOil, to deep fry.
METHOD
In a bowl beat egg + milk + turmeric powder + salt + baking powder mix well now add the flour + cornflour (NOTE: add flour a little at a time till it makes a thick pancake-like batter) mix till no lumps. Insert a toothpick into the cut sausages.Dip the sausages into the batter and deep fry on medium heat till Golden Brown. Transfer to a serving dish lined with paper and serve with any sauce you like Enjoy
INFO & TIPS
We like to serve with xx hot Nandos sauce
Be sure to follow us on Instagram @cookiecrew13
Be sure to watch our youtube videos the link is available in my bio cookiecrew13
POSTED ON
24 Jul 2021
WOULD YOU LIKE TO ?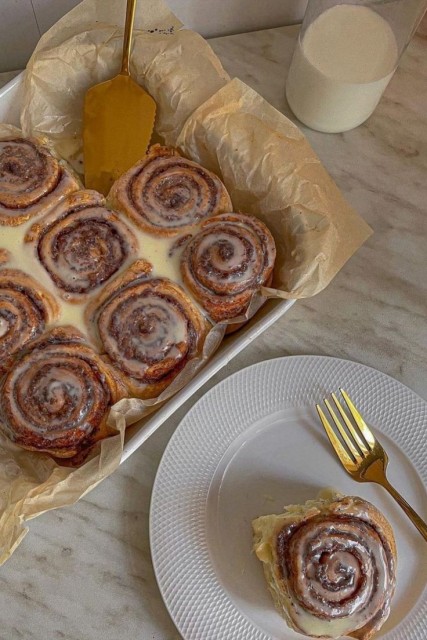 Mariyam Mohamed
Kitchen Fundi
I am a home baker
I host online classes, during the weekends
---

Lesotho
Joined 2 years ago
---
@Cookiecrew13
COMMENTS
You May Also Like
Suggest Recipes