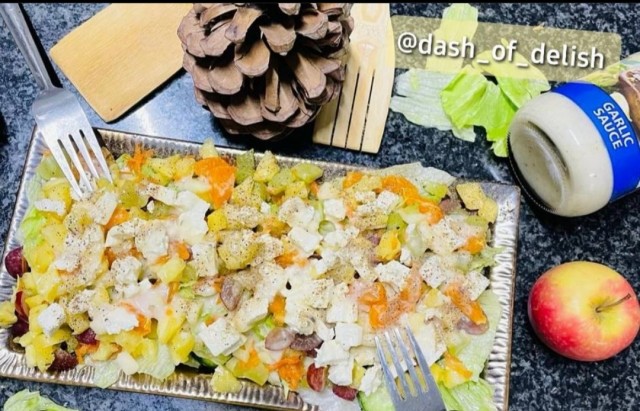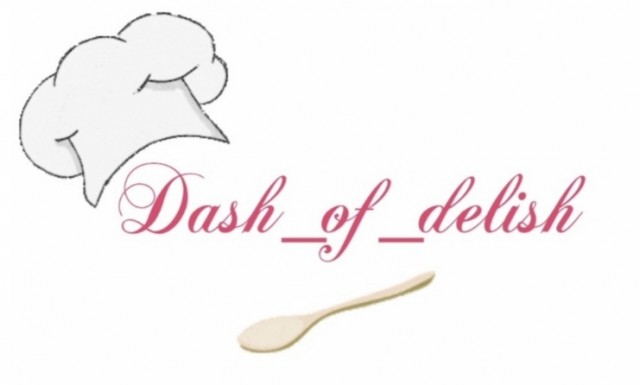 Dash _of_ Delish (aisha)
Kitchen Fundi
---

South Africa
Joined 3 years ago
---
@dash_of_delish
CREDITS
@dash_of_delish
Recipe credits: @faiza_19_
The colours of a fresh salad are so extraordinary, no painter's pallet can duplicate nature's artistry.☺


RECIPE
½ punnet lettuce1 baby cucumber 1 medium sized carrot1 kiwi fruit½ red apple¼ pineapple ¼ bunch red grapes¼ bunch green grapes½ naartjie1 block feta cheese
Cut the lettuce and cucumbers, grate the carrots and chop all fruit and feta into small cubes.
Assemble in a salad dish/tray as follows:Lettuce, cucumbers, carrots, chopped fruits and feta. Garnish with steers garlic sauce @steers.sa and salt and pepper. Enjoy the twist 😜.
POSTED ON
18 Sep 2021
WOULD YOU LIKE TO ?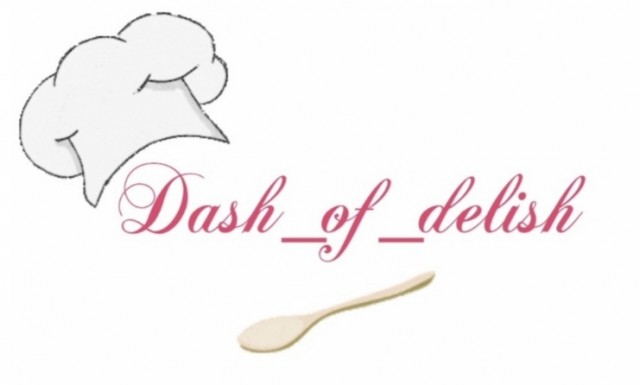 Dash _of_ Delish (aisha)
Kitchen Fundi
---

South Africa
Joined 3 years ago
---
@dash_of_delish
COMMENTS
You May Also Like
Suggest Recipes