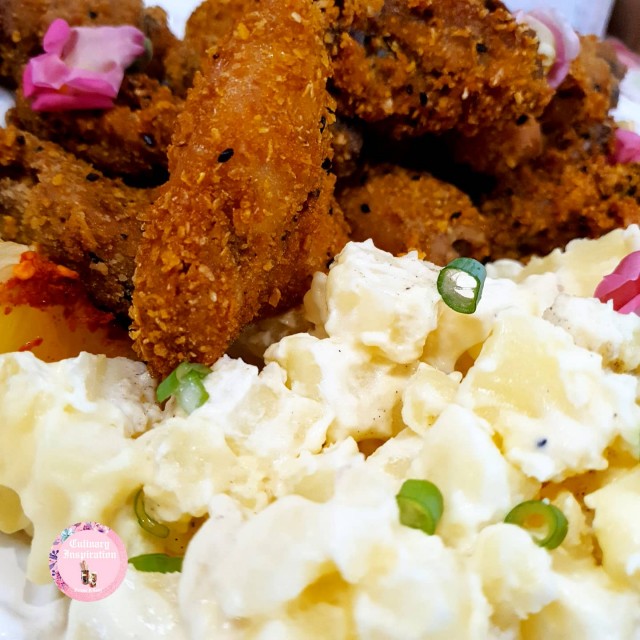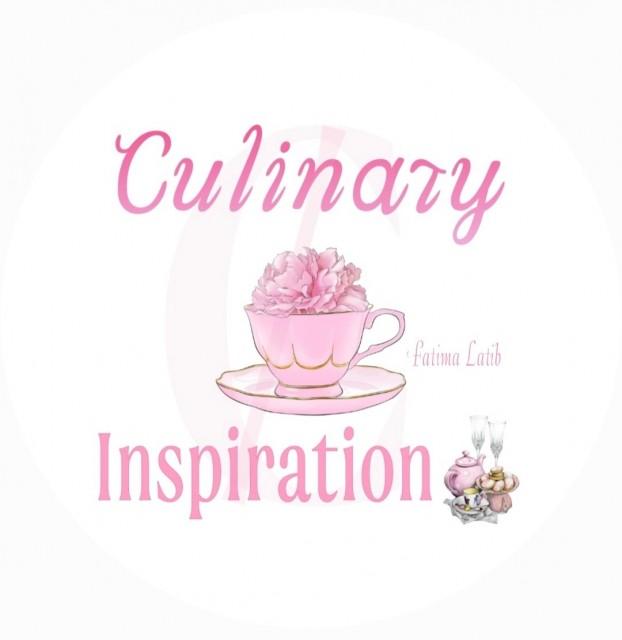 Fatima Latib
Grand Master
So grateful to be sharing my world with you 💛
www.culinaryskillsbyfatima.wordpress.com
---

South Africa
Joined 11 years ago
---
@_culinaryinspiration_
CREDITS
Recipe & Picture credit:
Fatima A Latif
@_culinaryinspiration_

Bismillah hir Rahman nir Raheem


RECIPE
1 & ½ chicken cut and washed In a pot add:2 tablespoons oil1 teaspoon red chilli powder ¼ teaspoon tumeric 1 teaspoon coriander powder1 teaspoon cumin powder Salt to taste ½ teaspoon Ina Paarman lemon and black pepper seasoning ½ teaspoon Ina Paarman chilli garlic seasoning ½ teaspoon chicken spice 2 tablespoons lemon juice2-3 tablespoons creamy mayonnaise
Mix all ingredients together Marinate chickenAnd cook on low heat
Whisk 2 eggs In another bowl add breadcrumbs and optionally mix with sesame seeds.
Coat chicken in egg then breadcrumbs.
Deep fry till golden. Serve with potato salad. Enjoy.
Potato saladBy: Fatima A Latif @_culinaryinspiration_
Bismillah hir Rahman nir Raheem
4-5 potatoes peeled and cubed. Add water and salt. Microwave for 10-15 minutes. Must be done and not too soft. Allow to cool a bit. Add mayonnaise and salt and pepper to taste. Garnish with chopped spring onions.
POSTED ON
08 Nov 2021
WOULD YOU LIKE TO ?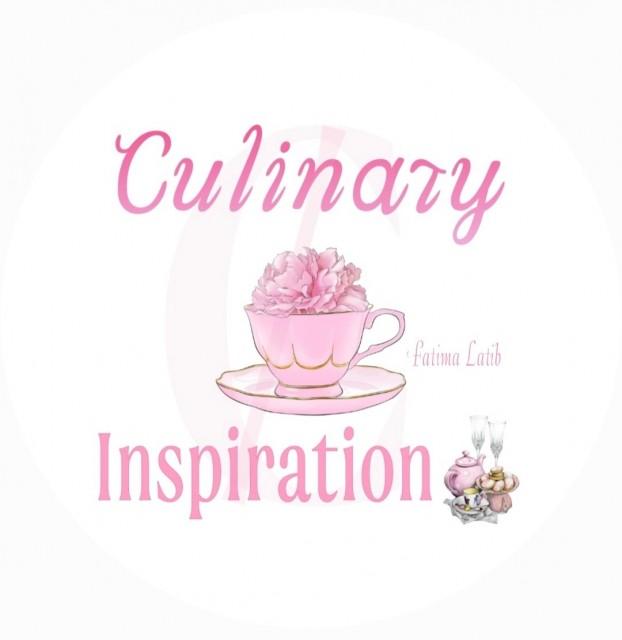 Fatima Latib
Grand Master
So grateful to be sharing my world with you 💛
www.culinaryskillsbyfatima.wordpress.com
---

South Africa
Joined 11 years ago
---
@_culinaryinspiration_
COMMENTS
You May Also Like
Suggest Recipes