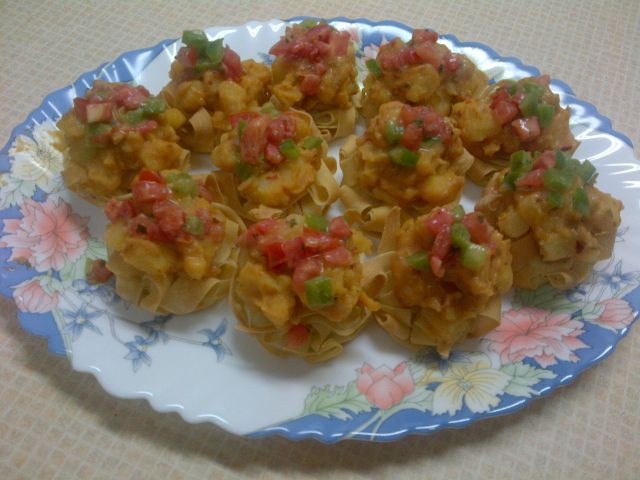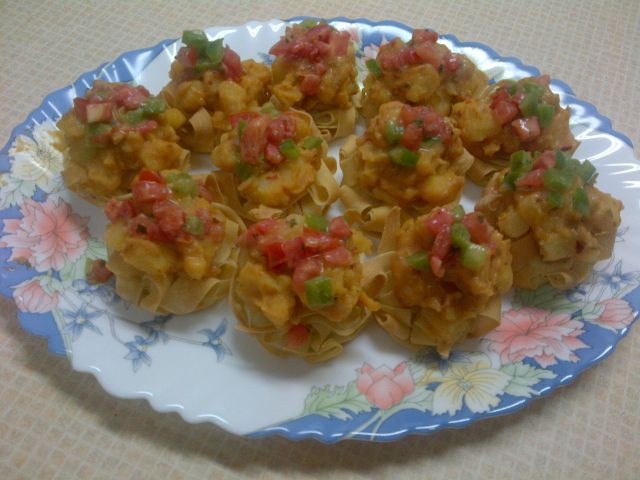 INGREDIENTS

Cut ready made samoosa pur into thin strips (about 14
pur)
Add 2 tablespoon oil and rub together.divide into 12 lightly
greased muffin pans and bake till golden brown.
METHOD
Filling
Mix 1 cup cubed potatoes , 1\\2 teaspoon salt,1 teaspoon chilli
powder,1\\4 teaspoon whole jeera,and one tablespoon oil.steam
over medium heat until well done, den add 1 tablespoon
tomato sauce and one tablespoon mustard sauce to the
potato. Spoon on to pur nests

Topping
1\\2 tomato chopped
1 gherkin
1\\4 green pepper cubed
Toss with seasonings or a little salad dressing.spoon
over the filling and serve immediately.
Comments ordered by Newest
---