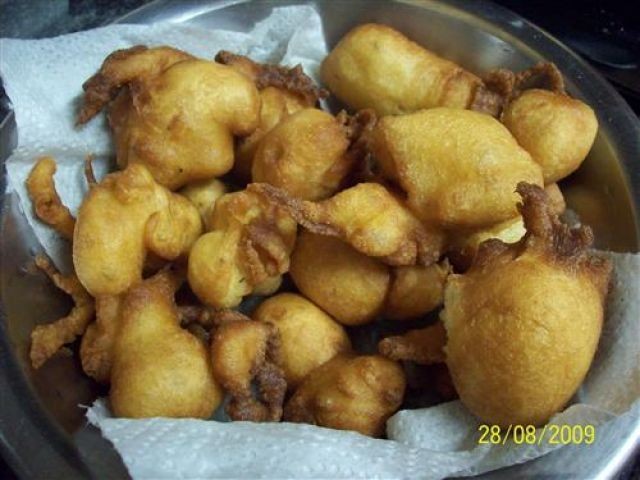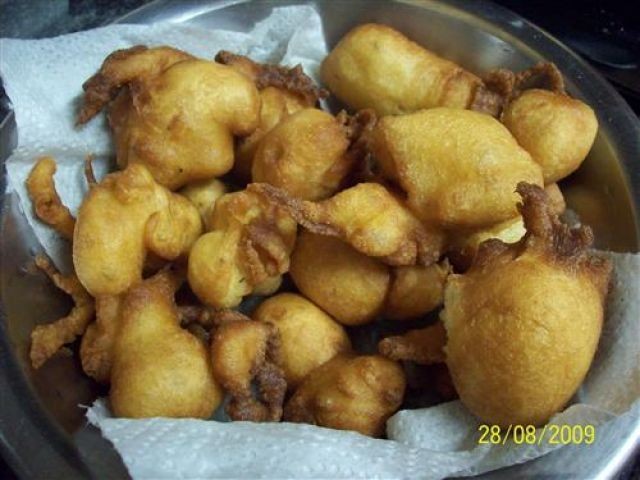 INGREDIENTS
1 ½ cups flour

⅓ cup sugar

1 egg, beaten

2 teaspoon saunmf (fennel seeds)

1 ½ tablespoon ghee (Clarified butter)

1 teaspoon baking powder

½ cup milk
METHOD
Rub ghee (Clarified butter) in flour and mix by hand until it
resembles breadcrumbs

add saunmf and sugar. Mix

add well beaten egg and mix by hand preferably.

Add milk to make into batter with a slightly thick
consistency like chilli bite (bhajya) batter and
leave for about an hour.

You might need to add more milk if there is still
flour that hasn't been mixed properly

Add baking powder before frying and fry in deep
oil over medium heat, fry till a rosy brown.

The amount of batter for each gool goola is about
the size of a marble.

Cool and drain in colander.

and.B. make sure oil is not too hot, otherwise the
batter will burn and it will be raw inside.
Comments ordered by Newest
---