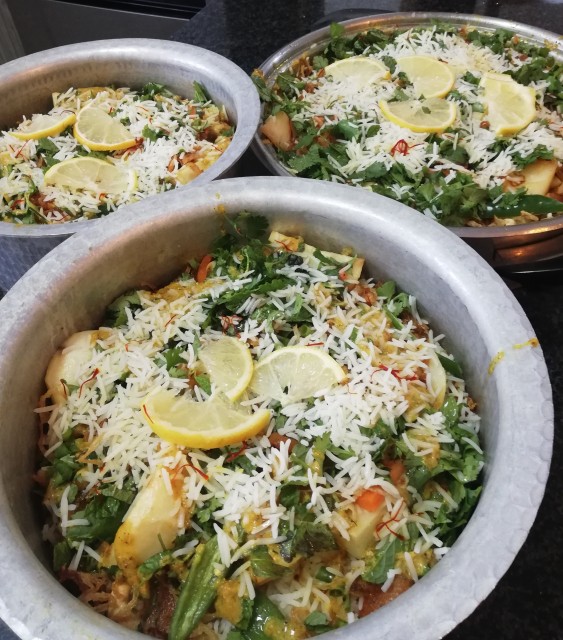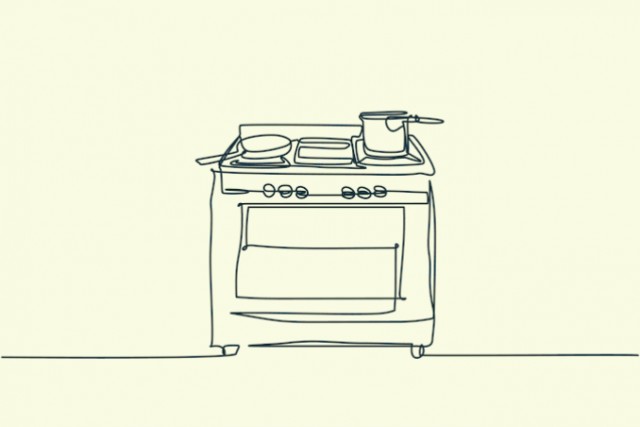 Mrs Ally
Kitchen Fundi
"When you learn, teach.
When you get, give."

Building our digital recipe book.
---

South Africa
Joined 4 months ago
INGREDIENTS
CHICKEN1 ½ kg chicken pieces
Marinate with:4 large garlic cloves, minced fine1 thumbnail size ginger, minced fine2 level tablespoons white vinegar3 teaspoons salt (we like fine Pink Himalayan)
Spice mix:(Dry toast then grind:) 4 Elachi (cardomom) pods5 dry red chillies, roughly torn2 cloves1 heaped teaspoon blue poppy seeds1 heaped teaspoon whole peppercorns1 heaped teaspoon whole jeera1 heaped teaspoon dhana seeds 1 heaped teaspoon somph
Also add:1 level teaspoon cinnamon powder1 level teaspoon arad (Turmeric)2 teaspoons kashmiri chilli powder ½ teaspoon nutmeg

Liquidise and keep ready:1 gram saffron (make a tea with ½ cup hot water, reserve some for the top) 1 cup double cream yoghurt½ cup fresh cream 125g fried onion

RICE3 cups basmati rice2 cinnamon sticks2 whole cloves 1 teaspoon whole jeera4 bay leaves3 full tablespoons rough salt

VEGETABLES3-4 potatoes boiled with a teaspoon salt and ¼ teaspoon arad (Turmeric) until cooked but not too soft. FRY WELL AND SET ASIDE.
1 large carrot, peeled and cut in thin batons Handful sugar snap peas, halvedFLASH FRY AND SET ASIDE.
50g dried Turkish apricots50g raw cashews, broken coarsely FLASH FRY AND SET ASIDE.
GARNISHES125g ready fried onions½ bunch fresh dhania (coriander), roughly chopped ½ bunch fresh mint, roughly chopped Spring onions, just a little, sliced fine6 Green chillies- Karahi chillies (big long mild ones- sliced lengthwise) 1-2 fresh lemons, cut in slices

FOR COOKING½ cup oil½ cup ghee (Clarified butter)
METHOD
VegetablesUse the mixture of oil and ghee (Clarified butter) to flash fry the vegetables and then the potatoes. Remove from oil and set aside. Reserve this oil/ghee (Clarified butter).
ChickenMarinate in spices overnight. Bring to room temperature before cooking! Cook your chicken in the reserved oil until its colour changes. Add a little more ghee (Clarified butter) if desired.Add in your liquidised yoghurt mixture and cook until the oil starts to separate on the sides. Dont dry out! Add 1 cup of water then taste and adjust any seasoning. Now cold smoke (instructions can be found in our Smokey Porta Strips recipe in profile) and set aside.
RiceSoak the rice for an hour then wash well to remove starch. Boil with salt and spices until halfway cooked, then drain. Leave in colander for at least 15 minutes. Count and remove whole spices and discard.
Layer as follows: Grease well a very large India pot that is oven safe. Add 1 dishing spoon rice to the bottom of pot. Place half the chicken with masala over.Then nestle in half of the potatoes and vegetables with some fried onion. Place half the rice over chicken. Add chopped greens and sliced lemon. Add the rest of the chicken. Then the rest of the rice. You may add the reserved saffron tea now. Now arrange the remaining potatoes and vegetables on top. Finally add more chopped greens and lemon and the remaining onions.
Seal pot well with foil and steam in the preheated oven for 30-50 minutes on 180°c- depending on how dry you like it and how much the rice needs to soften. Remember, the chicken and potatoes are already fully cooked.
If you had assembled the biryani the day before and refrigerated it, please remember to steam it for longer!
Serve with dhai, salad and papad.
INFO & TIPS
This was something different, very unusual Pakistani style Biryani. It's also called White Biryani. It doesn't have any tomatoes nor masoor.

Notes:
>Next time, I will omit the Turkish apricots.
>Also felt that there was a bit too much fried onion for the garnish.
>Cashews were so delicious! You could increase it to 100g.
>Original recipe called for 2-3 black elaichi in the rice, which i wont use again and 1 tablespoon each of poppy seeds and soumph. That was just way too sweet, in my opinion.
>If you'd like it strong, add a few ground green chillies to the marinade.

A lot of flavour comes from the saffron and garnishes, so be generous. Enjoy 🥘
POSTED ON
30 Jun 2023
WOULD YOU LIKE TO ?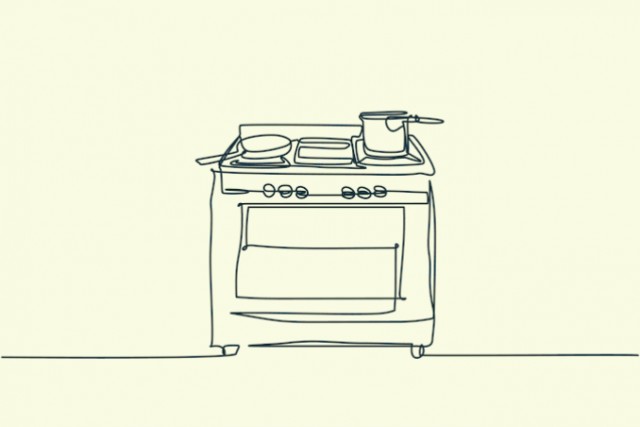 Mrs Ally
Kitchen Fundi
"When you learn, teach.
When you get, give."

Building our digital recipe book.
---

South Africa
Joined 4 months ago
COMMENTS
You May Also Like
Suggest Recipes