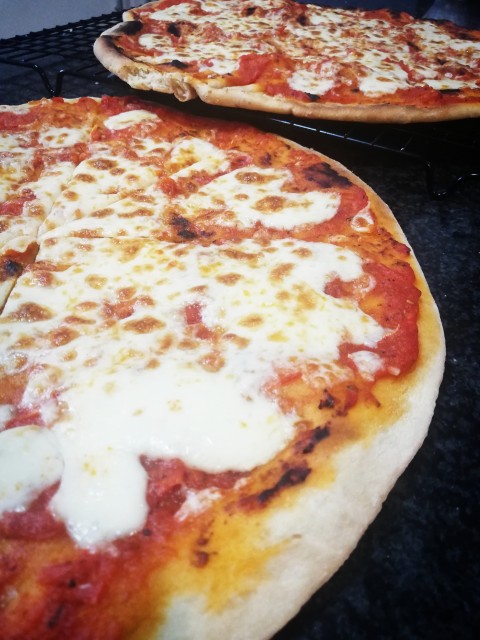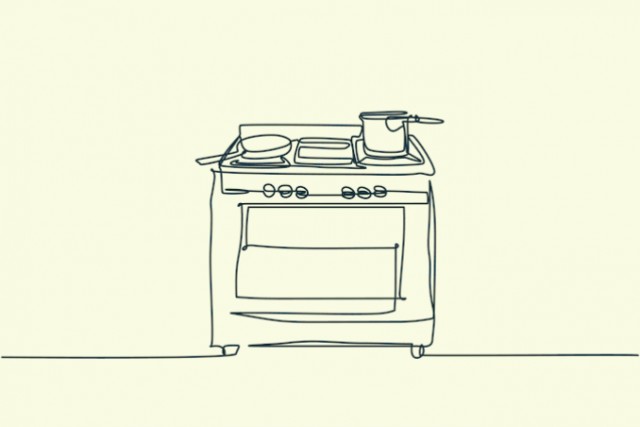 Mrs Ally
Kitchen Fundi
Building our digital recipe book.
---

South Africa
Joined 6 months ago
INGREDIENTS
Crust:>60g bread flour>60g water>Small pinch of yeast240g bread flour6g salt1 level teaspoon yeast30g olive oil130g water
Sauce:400g tomatoes (about 4 large), with skins- chopped roughly 20g olive oil½- 1 teaspoon salt3 cloves garlic, chopped roughly ¼ teaspoon oregano¼ teaspoon red chilli flakesPinch of sugar
MozzarellaBasil leaves, optional
METHOD
CrustMix together the first 3 ingredients (60g water, flour and pinch of yeast) and leave it covered in the refrigerator for 12-18 hours. We like to use a mason jar with lid.
SauceIn a small pan on medium heat, cook the garlic and chili flakes in olive oil until fragrant but don't allow to brown!Now add the oregano, salt and tomatoes. The water from the tomatoes will hiss and sizzle so immediately reduce the heat to low. Cook for 15 minutes, then lightly puree your sauce. Add it back to the pan and allow to simmer on low for 20 minutes. Finally, give it a light sprinkle of sugar and allow to cool off.
Crust continuedRemove your jar from the refrigerator. Add the cold mixture to a large mixing bowl then add the water and oil. Mix well. Add in your salt and yeast. Lastly add in the flour and knead well until it is a smooth, elastic dough. Dough is very soft but this produces the most delicious pizza.
Leave to rise for about an hour until puffy- but not doubled in size. Punch down and divide into 2 equal balls. Leave the balls on a well floured tray. Dust with flour and cover with plastic. Leave to rest for 2-3 hours.This is one of the most important steps in making authentic pizza-a short first rise and a long second rise. >If you want, you can even leave the dough balls in the refrigerator, covered for up to 24 hours.
When ready to start baking, preheat the oven to the hottest (ours is around 230°c fan assisted). You can use a baking steel or stone-preheat it as well.
Now start shaping your pizzas- you can throw the dough, stretch by hand or even use a rolling pin. Aim for a large 12 inch pizza. You will get 2 of these.
Bake them 1 at a time for only 3-4 minutes until cooked through but not really browned. Cool on cooling rack.
AssemblyTop the pizzas with your sauce, sprinkle generously with grated mozzarella cheese. You could add any other topping at this point but we love the classic.Grill in a very hot oven until toasty and cheese is melted: 2-3 minutes.Remove from oven and add torn basil leaves. Slice and serve hot!
INFO & TIPS
So worth it! This recipe really produces the best tasting pizza mashallah!
POSTED ON
20 Nov 2023
WOULD YOU LIKE TO ?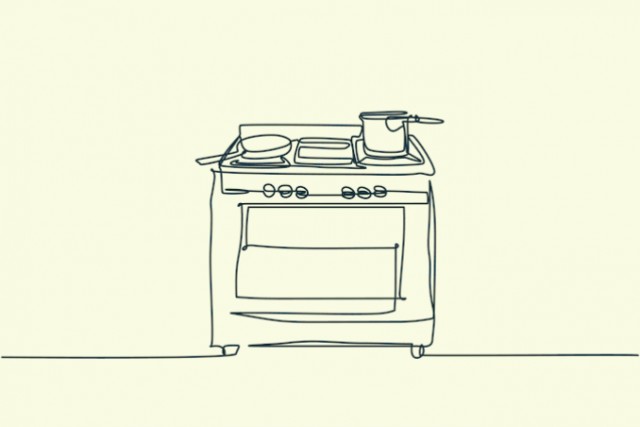 Mrs Ally
Kitchen Fundi
Building our digital recipe book.
---

South Africa
Joined 6 months ago
COMMENTS
You May Also Like
Suggest Recipes