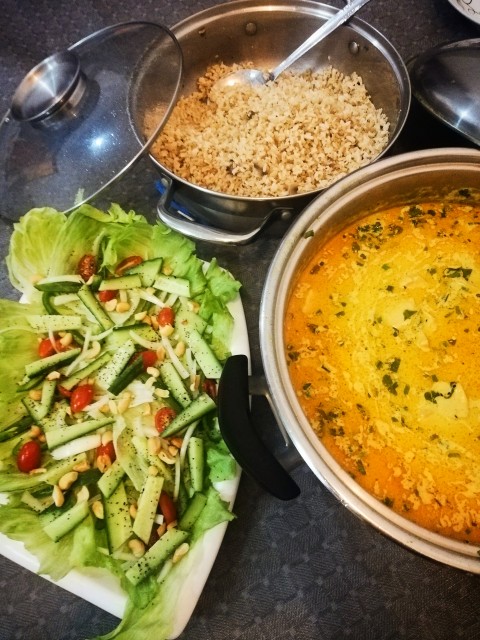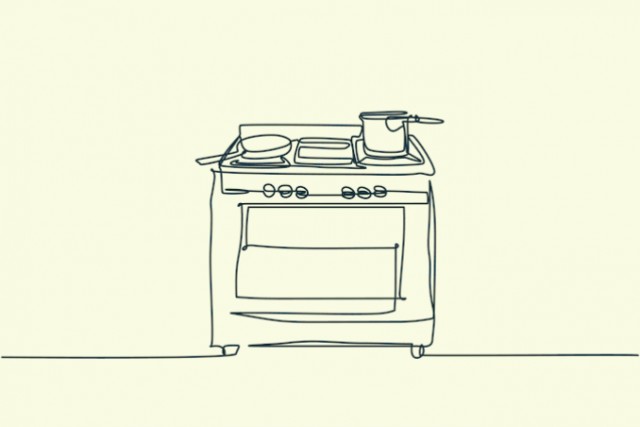 Mrs Ally
Kitchen Fundi
"When you learn, teach.
When you get, give."

Building our digital recipe book.
---

South Africa
Joined 4 months ago
INGREDIENTS
1kg chicken fillet, cut into 1 inch chunks
1 lemon, freshly squeezed2 heaped teaspoons salt (fine pink Himalayan salt) 2 tablespoons sugar1 teaspoon white pepper2 teaspoons Dhana jeera3 large cloves garlic, minced1 teaspoon any red marinade - we use Amina's tandoori/peri-peri1 cup double cream yoghurt2 tablespoons kulunji seeds1 teaspoon kashmiri chilli powder 1-4 green chillies, minced (depending on your heat preference)
100g butter2 tablespoons oil
1 tub fresh cream2 cups fresh milk2 tablespoons maziena-mix in ¼ cup water first to avoid lumps1 teaspoon arad (Turmeric)1 tablespoon cashew powder (optional but highly recommended)Salt to taste, about ½ teaspoon
Chopped dhania (coriander), to garnish
METHOD
Marinade chicken in spices and yoghurt for an hour.Heat up butter/oil and cook chicken on high until it changes colour.Then combine well the cream, milk, arad (Turmeric), maizena (corn flour) and cashew powder. Add to pot and bring to a boil, stirring constantly. Now taste and add salt as needed. You can also add a little more lemon juice or a teaspoon of white vinegar if it tastes a bit flat. Then lower heat to lowest possible and simmer for an hour. Stir periodically.
Cold smoke this dish for extra restaurant flavour (instructions can be found in our Smokey Porta Strips recipe)
Make sure to garnish with lots of fresh greens.
Serve ladled into bowls with wild rice and a lovely cashew salad. Enjoy!
INFO & TIPS
Recipe as written has a lot of gravy so reduce liquid if you prefer a less saucy butter chicken.

Remember to echo the flavours of the dish in your salad as well: a simple garden salad of lettuce, cucumber, tomato, onion and pepper with the addition of toasted cashews and Kulunji seeds. And drizzle it with a vinegary dressing.
POSTED ON
10 Jul 2023
WOULD YOU LIKE TO ?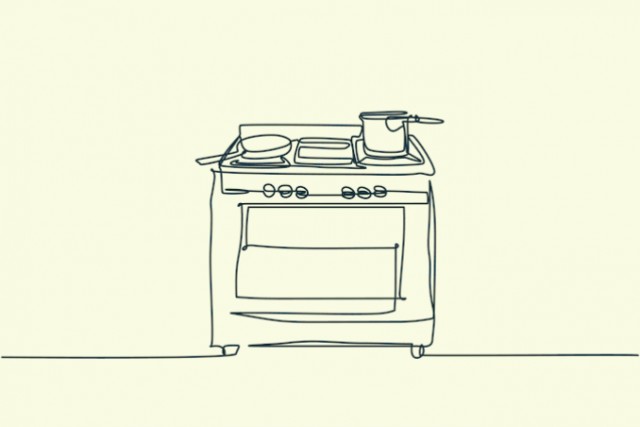 Mrs Ally
Kitchen Fundi
"When you learn, teach.
When you get, give."

Building our digital recipe book.
---

South Africa
Joined 4 months ago
COMMENTS
You May Also Like
Suggest Recipes