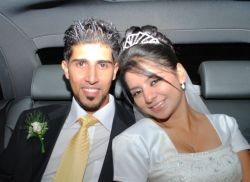 Zakiya ♥ Wahab
Student Chef
I Love cooking, fishing and baking ❤️
---

South Africa
Joined 10 years ago
INGREDIENTS
850ml Water
1 packet Knorrs mushroom soup
½ kg cubed chicken fillet
1 tin creamstyle sweetcorn
1 teaspoon salt
group black pepper to taste
crushed garlic
.5 teaspoon fine red chillies
75g butter/margarine
1 teaspoon olive oil
METHOD
Boil water and empty mushroom soup in
large pot. Heat olive oil and butter in a pan,
adding 1 teaspoon crushed garlic to sautè lightly
until golden brown. add chicken cubes and
sprinkle salt, pepper and chillies over,
remove from heat while chicken is soft and
white after about 5 minutes. Add chicken
pieces and sweetcorn to mushroom soup,
add 1 teaspoon crushed garlic. a dash of lemon
juice and salt and pepper to taste (extra fine
chilli to taste if required). Allow to simmer for
10 minutes and serve with croutons or garlic
rolls.
INFO & TIPS
Absolutely heart warming in winter
WOULD YOU LIKE TO ?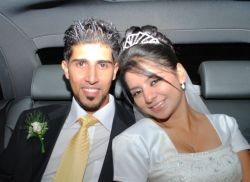 Zakiya ♥ Wahab
Student Chef
I Love cooking, fishing and baking ❤️
---

South Africa
Joined 10 years ago
COMMENTS
You May Also Like
Suggest Recipes