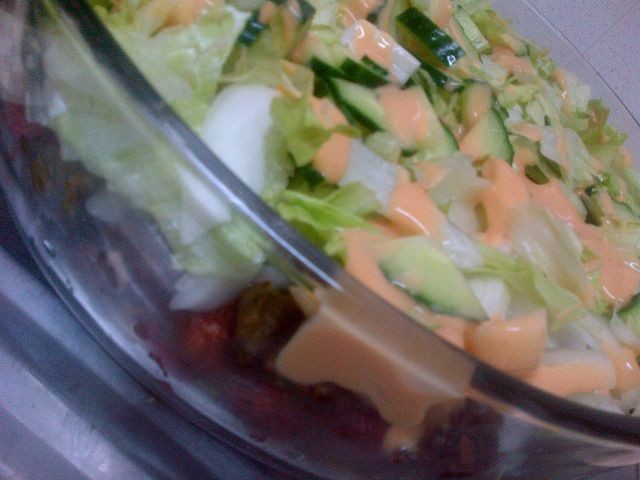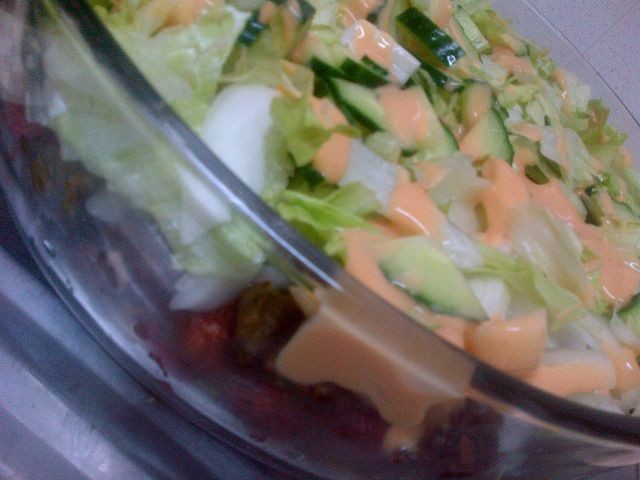 INGREDIENTS
METHOD
Grub in the tub:

½ roll polony-(any to your liking)
-slice it & chop each slice into 4s.
About 4 viennas-also slice
-fry them together til a little crispy remove and drain out oil
-sprinkle little salt , chilli powder (as much as u like)& vinegar &
toss til nicely coated .
-Make hot chips &sprinkle salt, vinegar and chilli powder .
-Shred lettuce fine, chop cucumber/Gerkins, onion rings &
greenpeppers
-In an ovenproof dish: lay chips & then polony and vienna mix,
-drizzle tomatoe sauce ,mustard sauce,1000 island sauce /
mayonaise all over the chips and polony and viennas (don't make it
too saucy)
-then layer lettuce mix over
-again drizzle mayonaise on top of lettuce mix
-Lastly spread grated cheese over lettuce.
-Bake 180 degree's until cheese melts and it sizzles-about 20/25
minutes. Serve immediately..... Sinfully unhealthy but told its a
must try!!!!Enjoy!!
Comments ordered by Newest
---