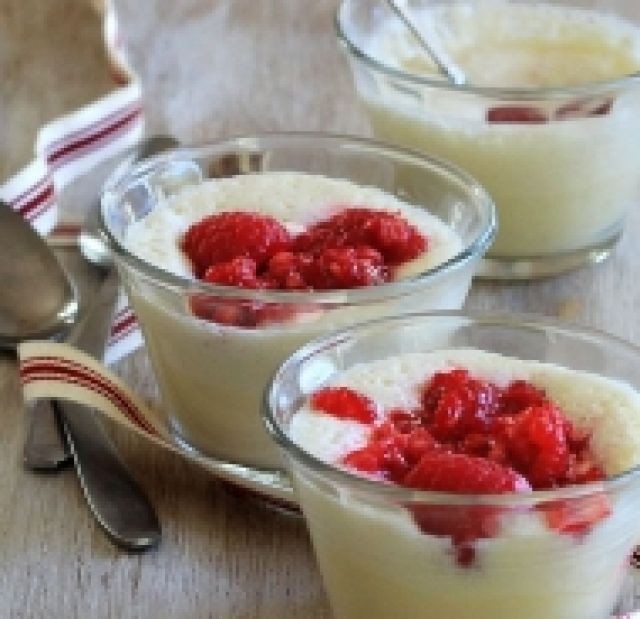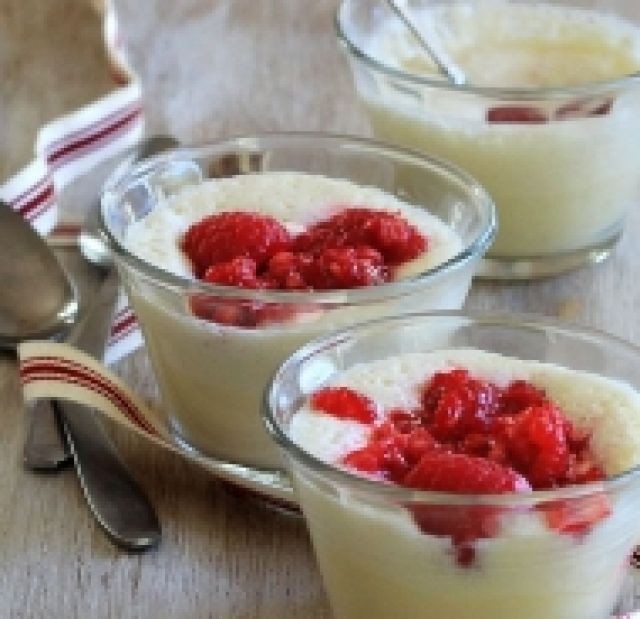 INGREDIENTS
3 large egg yolks
100g Lindt vanilla white chocolate
320ml cream
3 tablespoon castor sugar
1 teaspoon vanilla extract (not essence!)
1 punnet fresh raspberries (frozen also works)

METHOD
Beat the egg yolks, 2 tablespoon sugar and 70ml cream. Place it in a double boiler and whisk over a very low heat until the mixture is thick enough to coat the back of a spoon.

Add one teaspoon vanilla extract and break the chocolate into the custard mixture. Take off the heat and let the chocolate slowly melt. Stir through to ensure it's smooth and place in the fridge for at least two hours to chill.

In the meantime, prep your raspberries. Simply crush them with a fork and add one teaspoon of castor sugar. Set aside.

Once the egg/choccie mix is thoroughly chilled, whip the cream with one tablespoon of castor sugar until firm. Gently fold the cream into the egg mixture. Place in individual ramekins and chill in the fridge.

Serve with a generous dollop of raspberry coulis. The contrast of the creamy richness and the fruity acidity of the raspberries is just heaven. If you don't want to use raspberries, serve each ramekin with half a granadilla for your guests to scoop out over the mousse. You can make this recipe the day before and keep (covered of course) in the fridge until you serve.
Comments ordered by Newest
---