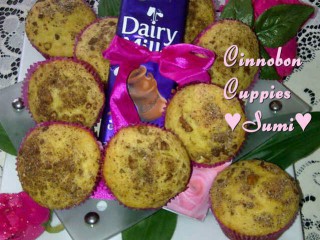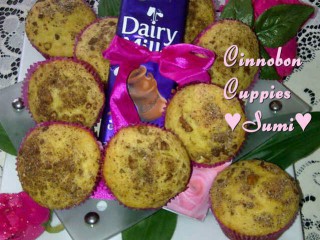 RECIPE
125 g butter
1cup brown sugar,
3 eggs,
1 teaspoon bicarb,
1 cup yoghurt,
1 ½ cup flour,
½ cup self raising flour.

Beat butter and sugar, add eggs and beat, add yoghurt and beat, add dry ingredients little at a tym and beat, set aside.

Filling-

1 cup chopped pecan,
100g dairy milk choppd,
¾ cup brown sugar,
2 teaspoon cinamon powder,

mix together- fill batter halfway, spoon filling over batter, again batter then filling on top,
Put In paper cups, bake at 180 for 15-20 minutues.

Optional

Cream cheese icing- 150g butter, 1 ½ cups sifted icing sugar, ½ tub cream cheese. Swirl onto cupcake and drizzle chocolate syrup mixed with cinnamon over....

Comments ordered by Newest
---