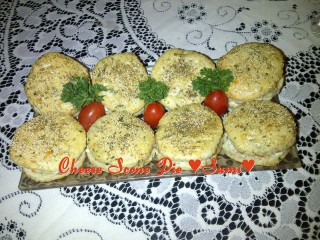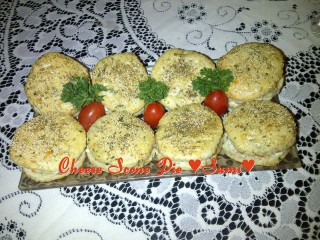 RECIPE
125g butter
2cups flour
Rub togther to resemble breadcrumbes

3/4cup grated cheese
1/2cup chopped green dhania (coriander)
1 teaspoon salt
1n half teaspoon sugar
2 teaspoon b pwdr
1 teaspoon black pepper
Add to above

Liquid:½ cup milk
1/2cup sour milk
½ teaspoon bicarb
Beat togther and add to d flour mixture

Roll out and cut in2 rounds.brush with egg and sprinkle with origanum or thill (sesame seeds) on top.bake on 180 for 10-15mins

Filling:
250g chicken cubes
1 onion cubed
1 tomato cubed
1 potato cubed
Salt,pepper,green chillies,garlic and ginger garlic
1 teaspoon ghee (Clarified butter)
1tblsp mayo
Chutney
Grated cheese

1.Saute onions in ghee (Clarified butter)
2.Add chicken,tomato,potato &spices
3.When cooked-remove from heat and add mayo and grated cheese
4.Cut scone in half. On one half put 1 teaspoon mayo and on the other half 1 teaspoon chutney.
5.Put filling and close

Can use any fillin of choice.
Comments ordered by Newest
---