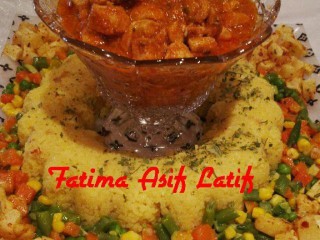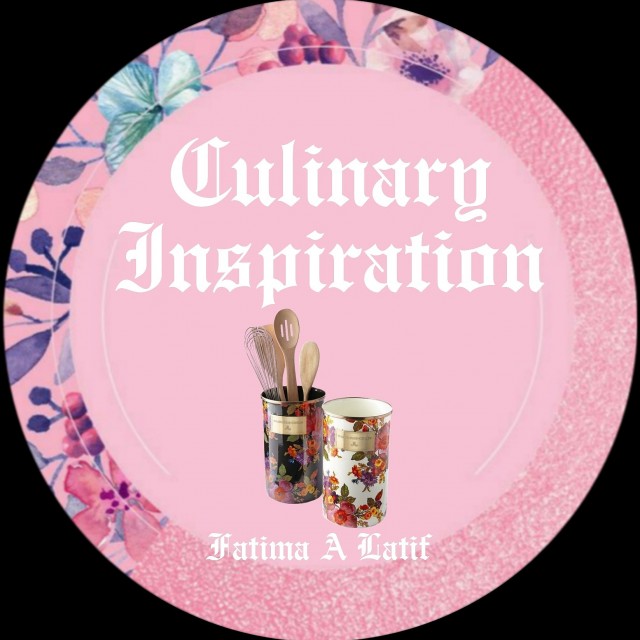 Fatima A Latif
Grand Master
So grateful to be sharing my world with you 💛
www.culinaryskillsbyfatima.wordpress.com
---

South Africa
Joined 10 years ago
---
@_culinaryinspiration_
RECIPE
1-2 cups basic white riceBoil rice & set aside.
Fillets:2 cups chicken fillets, cubed1 tablespoon oil2 tablespoon lemon juice 1 teaspoon salt 1 teaspoon fine red chillies1 teaspoon coarse red chillies 4 tablespoon tomato sauce 1 teaspoon ginger garlic 1 teaspoon chilli garlic paste 1 teaspoon fine jiro 1 tomato grated 2 tablespoon yogurt
Heat oil over med heat. Combine fillets with all ingr except yogurt. Cook till done. Add the the yogurt & mix well.
Vegetables:1 cups frozen mixed veg S&P to taste 1 tablespoon butter ¼ cup water
Combine & steam till water burns out. Veggies should be moist.
Potatoes:4 small potatoes cubed.
Fry in fryer. Season with Aromat (a South African Spice) & coarse red chillies.
Arrange as desired.
U can also make a salad with everything chopped.
Can be served with spiced yogurt.
Enjoy.
WOULD YOU LIKE TO ?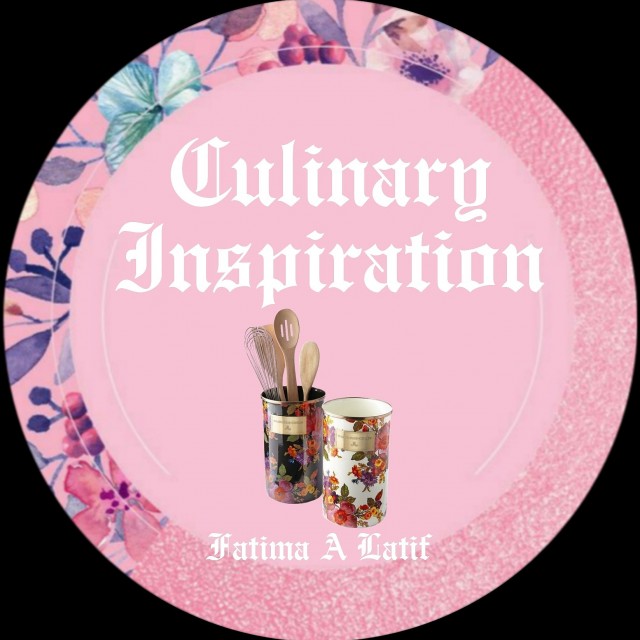 Fatima A Latif
Grand Master
So grateful to be sharing my world with you 💛
www.culinaryskillsbyfatima.wordpress.com
---

South Africa
Joined 10 years ago
---
@_culinaryinspiration_
COMMENTS
You May Also Like
Suggest Recipes