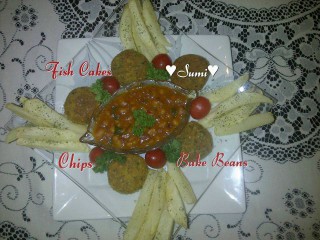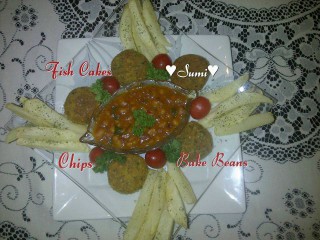 16
favs
0
coms
5K
views
INGREDIENTS
1 kg fish/ tin fish/hake choice urs
salt to taste
1 and half teaspoon black pepper
1 and half teaspoon white pepper
1 and half teaspoon lemon pepper
2 teaspoon mix herbs
2 teaspoon lemon juice
½ bunch finely chopped dhania (coriander)
½ bunch chopped spring onions
Crushed green chillies accordin taste
1 tablespoon crushed garlic
2 onions grated (drain juice)
2 large potatoes boiled and mashed
2 eggs beaten
3 tablespoon breadcrumbs
Crumbs 4 coatin



METHOD
Steam fish (remove thorns)
Add above ingredients to fish & combine
Make cakes into size of your choice
Dip in flour then Egg and crumb
Fry in medium oil until golden brown or bake in oven.

Garnish with lemon slices and parsley, and serve any sauce of your taste.


NB. This recipe 4 1kg fish if using say 1 tin of fish u can half the ingredients



»̶ S̶̲̥̅̊um̶̲̥̅̊​A̶̲̅Ýa̶̲̥̅̊н̣̇ «̶ إبراهيم.
Comments
Ordered By Newest
---
---
Suggest Recipes
You May Like
Fish Cakes is part of the
Seafood
recipes category