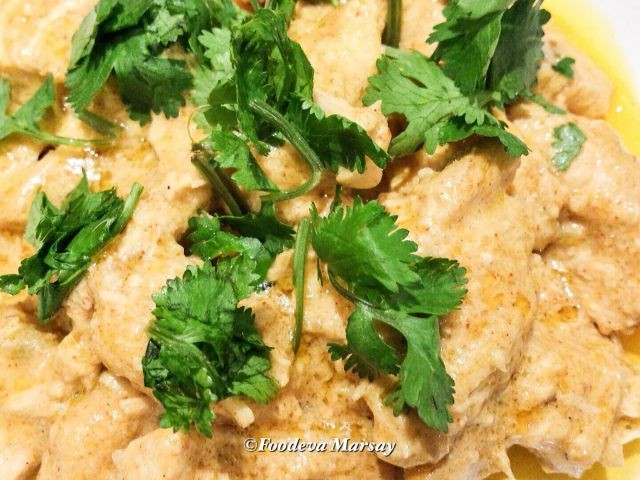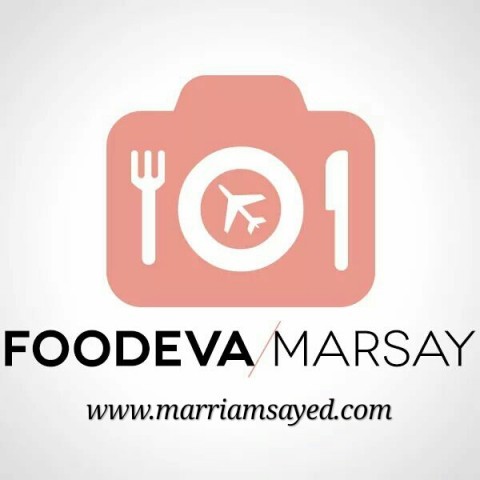 Foodeva Marsay (marriam S)
Kitchen Fundi
Aspiring to Inspire for the pleasure of my Creator above. Have a peek,(and follow), at my Foodeva Marsay Blog on link :-)

www.marriamsayed.com

Facebook Page
www.facebook.com/FoodevaMarsay/
---

South Africa
Joined 11 years ago
---
@foodeva_marsay
CREDITS
Author : Foodeva Marsay


INGREDIENTS
Ingredients2 Chicken Fillets (approx. 500 grams)1 teaspoon Garlic Paste3 Tablespoons Lemon Juice1 teaspoon Robertsons Lemon Pepper spice¼ teaspoon Turmeric Powder ½ teaspoon Chillie Powder½ teaspoon Cumin and Coriander Powder1 teaspoon Salt or to taste2 Tablespoons Plain Yoghurt4 Tablespoon Fresh Cream2 teaspoons Corn Starch(maizena (corn flour))
METHOD
~ Cut chicken fillets into large cubes~ Marinate with all ingredients ~ NO NEED TO MARINATE FOR HOURS ON END;)~ Heat 1-2 Tablespoon ghee (Clarified butter) (or butter/oil combined)~ Add marinated meat into pot, and cook over medium to low heat for approx. 20-25 minutes.~ Only add a little water to pot, if the chicken begins to stick to bottom, and lower heat. ~ Cook, stirring occasionally, until tender and ghee (Clarified butter) surfaces to top.~ Ready to serve, Garnishes with chopped Fresh Coriander or Parsely.~ Perfect served with savoury rice, roti, puri,chips or garlic rolls/naan.
INFO & TIPS
Serves : 2

Additional ideas to try:
~ Add More Chillie Powder and Crushed Chillies for a bit more spicier version
~ Add a little bit of Tikka Masala/Spice/Sauce
~ all versions may be baked in Oven, on skewers, or over hot coals, brushing with ghee.
💕Foodeva Marsay 💕
WOULD YOU LIKE TO ?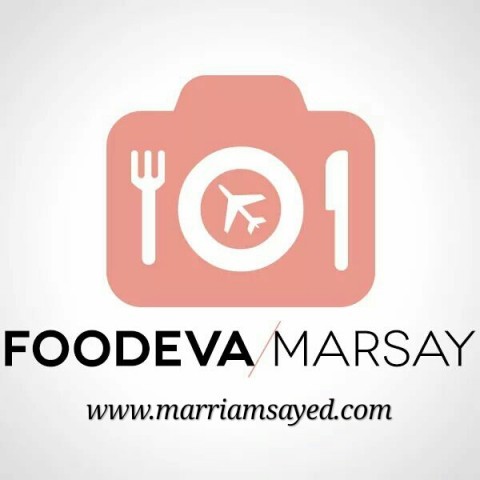 Foodeva Marsay (marriam S)
Kitchen Fundi
Aspiring to Inspire for the pleasure of my Creator above. Have a peek,(and follow), at my Foodeva Marsay Blog on link :-)

www.marriamsayed.com

Facebook Page
www.facebook.com/FoodevaMarsay/
---

South Africa
Joined 11 years ago
---
@foodeva_marsay
COMMENTS
You May Also Like
Suggest Recipes