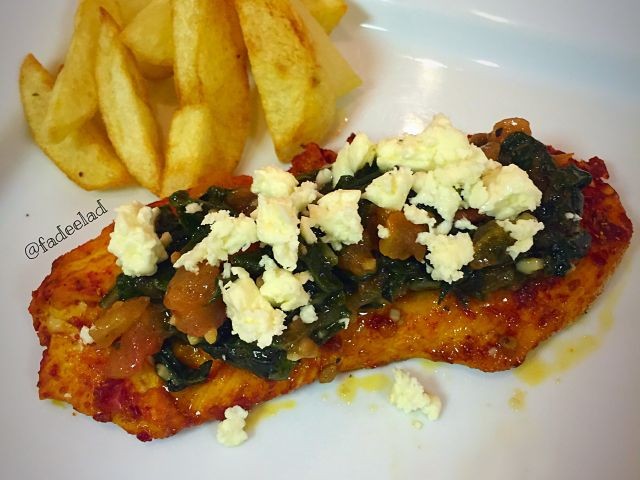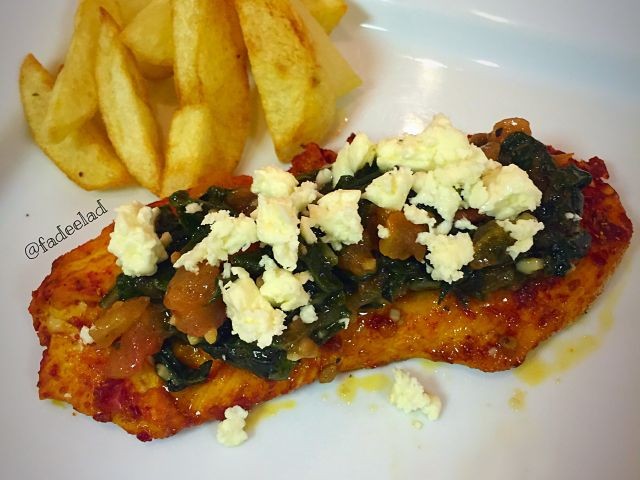 INGREDIENTS
Half a kg chicken fillets
One bunch spinach (this grows in my yard so I cant really give a quantity, I just used a whole head)
Feta

METHOD
Marinate chicken in: ginger galic masala, 1 teaspoon chilli powder, 1 teaspoon dhana Jeeru (Cumin), half a teaspoon crushed cumin and a splash of brown vinegar.

Bake in oven on 180 until done.

Spinach:
Wash and devein the spinach and roughly chop up. Place in a pan of 1 tablespoon oil, cube half a tomato and add to spinach. Season with salt, pepper and half a teaspoon of fresh garlic. Allow to cook u till nicely wilted and the tomato is softened. Place ontop of chicken fillets and top with crumbled feta.

Enjoy on its own or with chips.
Comments ordered by Newest
---