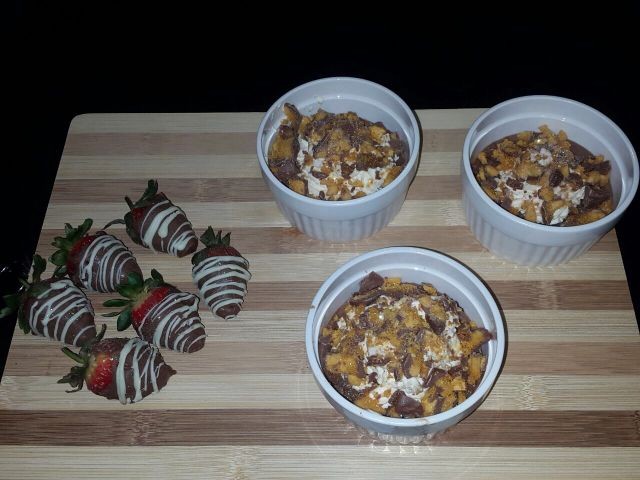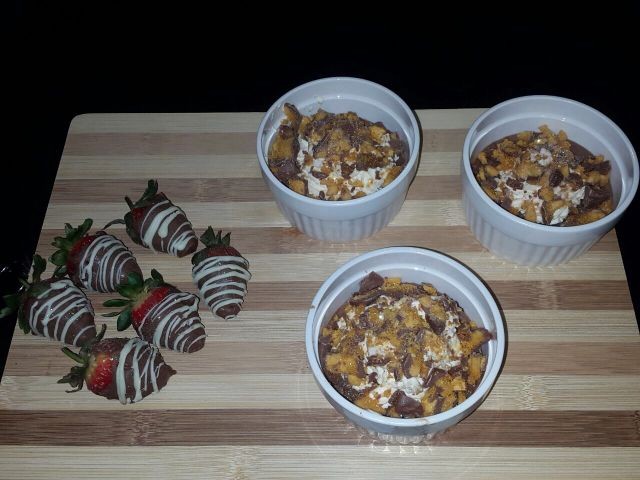 Crunchie Topped Chocolate Pudding
By Hajra
- STUDENT CHEF
INGREDIENTS
2 cups milk
1/2cup castor sugar
60g dark chocolate ( I used bournville Cadbury dark chocolate)
Pinch of salt
3tbls corn flour
2 crunchie chocolates
Fresh cream for decoration.
METHOD
1. In a saucepan stir together 1 and a ¾ cups of the milk, the sugar ,chocolate and salt.
2. Place over medium heat and cook until the chocolate is completely melted.
3. In a small bowl, make a paste with the for flour and remaining milk.
4. Pour the corn flour mixture into the chocolate mixture.
5.cook until it begins to thicken and boil.
6. Spoon into individual serving cups.
7. Refrigerate until completely cool.
8.top with a dollop of whipped cream and a generous crumble of crunchie.

Quick and easy recipe!
EnjoY!!

INFO & TIPS
Recipe credit: dec-a-dent by Saffiya Patel (vanilla sugar)
Comments ordered by Newest
---