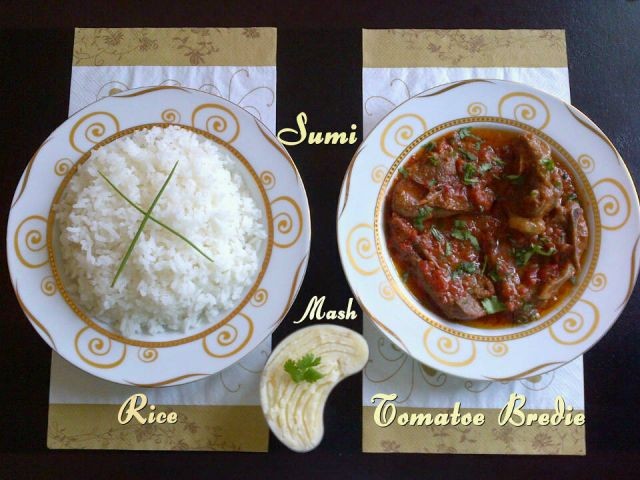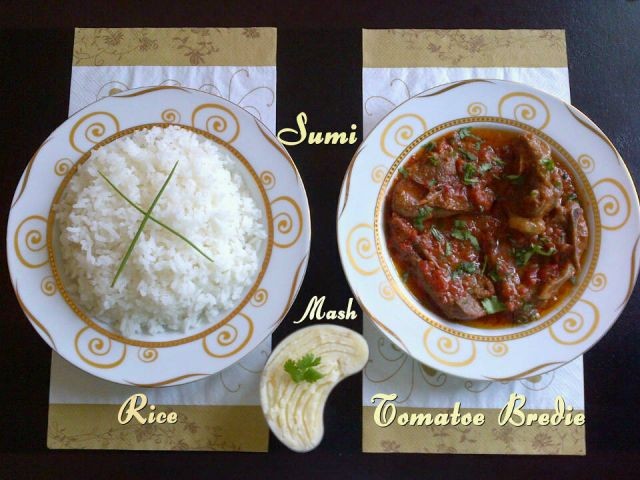 INGREDIENTS
1 kg Chops or any Meat pieces you prefer.
¼ cup oil
1 onion sliced
6 tomatoes grated
1 or 2 teaspoon white pepper
1 teaspoon lemon pepper
½ teaspoon black pepper
1 teaspoon crushed red chillies
Salt to taste
2 green chillies slit


METHOD
Heat oil. Add onions & braise till soft. Add meat & spices. Cook meat until tender. Add tomatoes & green chillies. Cook until all water has burnt out & oil comes up to surface. Garnish with chopped green dhania (coriander). Serve with mash & rice.

»̶ S̶̲̥̅̊um̶̲̥̅̊​A̶̲̅Ýa̶̲̥̅̊н̣̇ «̶ إبراهيم.
INFO & TIPS
Nb. Oil could be substituted with butter. Tastes devine. Spices also can be adjusted to your taste.
Comments ordered by Newest
---