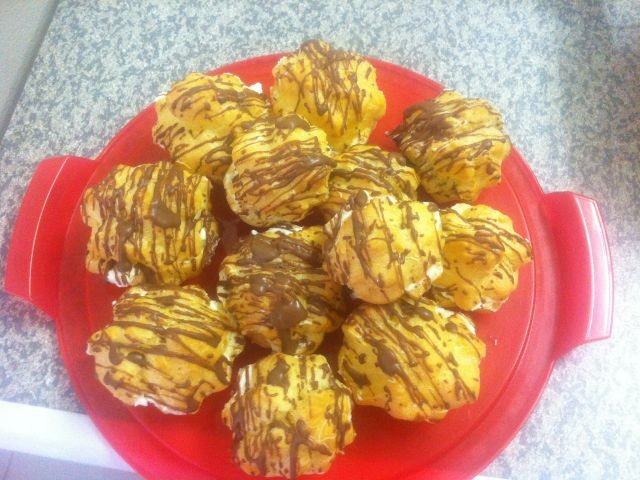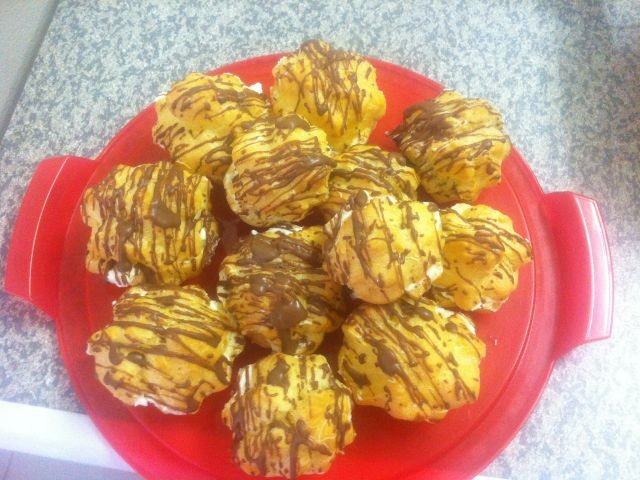 INGREDIENTS
Ingredients

For the pastry:
250ml cold water
125g butter, cubed
140g cake flour
Pinch of salt
4 large eggs
METHOD
In a thick bottomed pan, bring the water and butter on a medium heat until the butter melts.
Add the flour and salt, then stir until the mixture forms a ball and leaves the sides of the pan.
Remove from the heat, and leave to cool until slightly warm.

Pre-heat oven to 200 degrees celsius.
Beat the eggs into the mixture, one at a time, beating well after each addition.
Pipe the mixture onto a greased baking tray leaving enough room in between them.

Bake for 10 minutes then reduce the temperature to 180 degrees celsius and bake for 20 minutes.
Switch off the oven and leave to cool in the oven.

Slice through the puff and fill with whipped cream.
Drizzle chocolate over the puff to garnish.
Comments ordered by Newest
---