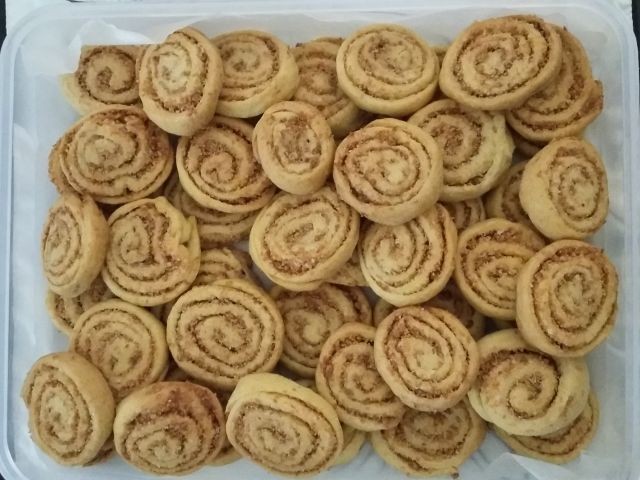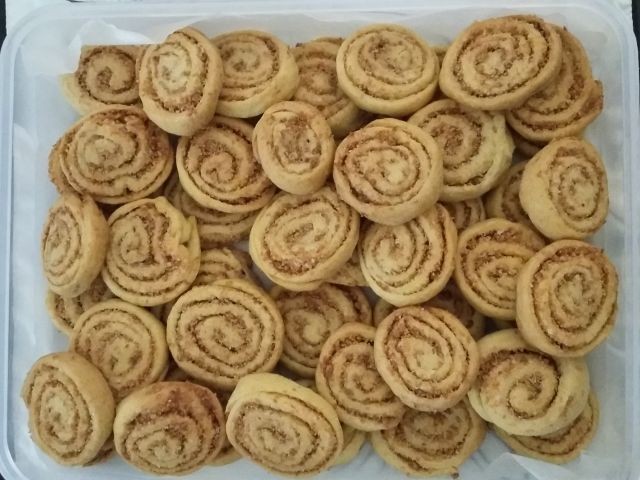 INGREDIENTS
125g butter
1 tablespoon castor sugar
1 egg
3 cups flour
3 teaspoon baking powder
Enough milk to make a dough (About ⅓ cup or more)

FILLING:
1 cup dessicated coconut
125g butter
1 cup sugar
Melt butter, add coconut and toast on medium heat. When cooled, add the sugar and mix well.
METHOD
Mix butter, sugar and flour together and make like breadcrumbs. Beat in the egg. Add in the baking powder and milk to make a soft dough. Divide dough into two parts and roll each into an oblong shape. Spread filling evenly onto each part and start to roll up into a log. Cut 1 ½ cm slices and place on a baking tray. Bake until golden.

Comments ordered by Newest
---