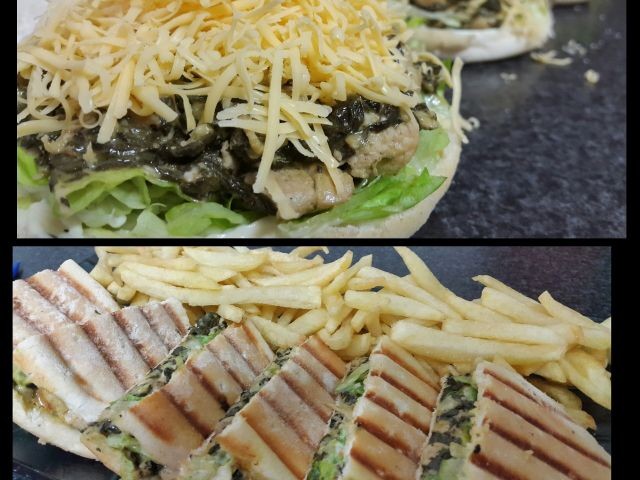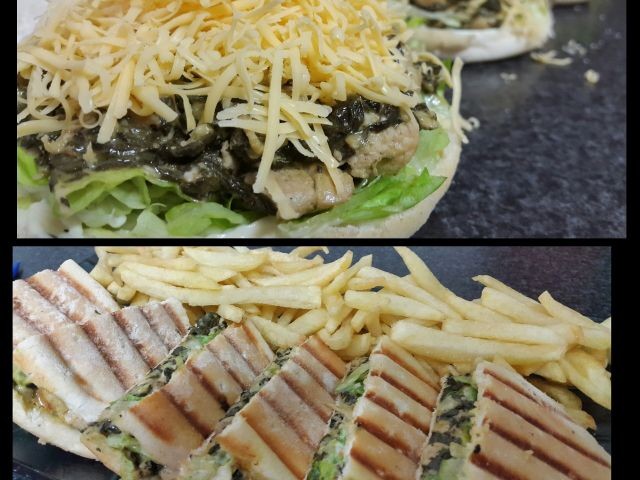 ~creamed Spinach Tremmazini-
By Ashy.k
- SOUS CHEF
INGREDIENTS
Cook 4 cubed fillets in:
1 tablespoon Butter
½ teaspoon Salt
½ teaspoon Lemon pepper
1 teaspoon crushed garlic
Green masala to taste
2 tablespoon garlic sauce
Cook until tender.

In a separate pot:
Sauté 1 sliced onion in butter.
Add in:
1 bunch of chopped spinach
½ teaspoon salt
½ teaspoon crushed black pepper
½ teaspoon crushed garlic
Cook until spinach is soft and tender.  Add in about ⅓ of a cup of fresh cream.  Simmer until water burns out .  Mix in cooked chicken and leave to cool completely.


METHOD
1 packet of ready made garlic pitas.
Chopped lettuce mixed with mayo
Grated cheese

Slice pitas in half lengthwise.  Spread lettuce then spinach filling and top with grated cheese.  Close and toast until golden brown.  Cut into halves and serve with crispy chips.
Comments ordered by Newest
---