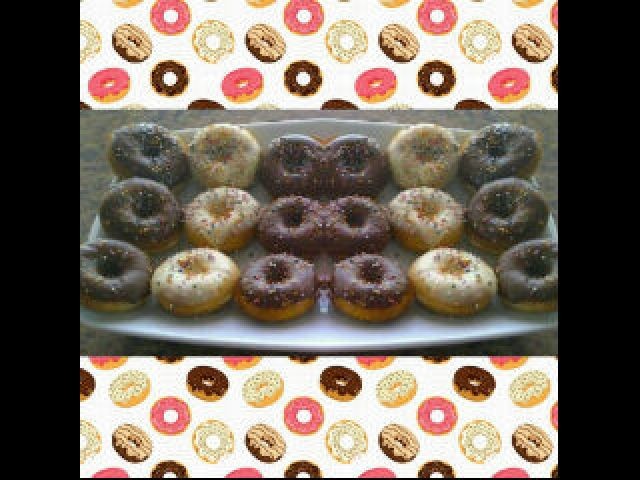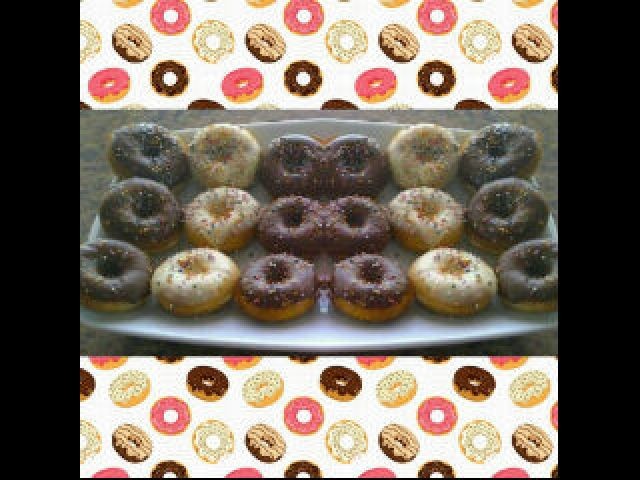 RECIPE
200g flour
125g sugar
2 teaspoon baking powder
a pinch of salt
125ml milk
50g melted butter
½ teaspoon vanilla extract
1 egg
For decorating:
100g white/milk chocolate
Your choice of sprinkles

Method
In a bowl, mix together the flour, sugar, baking powder, milk, melted butter, vanilla extract and egg.
A thick batter will form.
Spray your doughnut maker with a non-stick spray, and preheat it for at least 5 minutes.
Add a heaped teaspoon of batter to each section, and close the lid.
After 2 to 3 minutes lift the lid to check the progress of your doughnuts. Leave them for a minute or so more if they aren't done yet.
The doughnuts are done, when they they are a golden brown colour.
For the topping:
In a microwaveable bowl, add the chocolate and melt f on high, stirring half way.
Dip each doughnut into the chocolate, and decorate with sprinkles.

Comments ordered by Newest
---