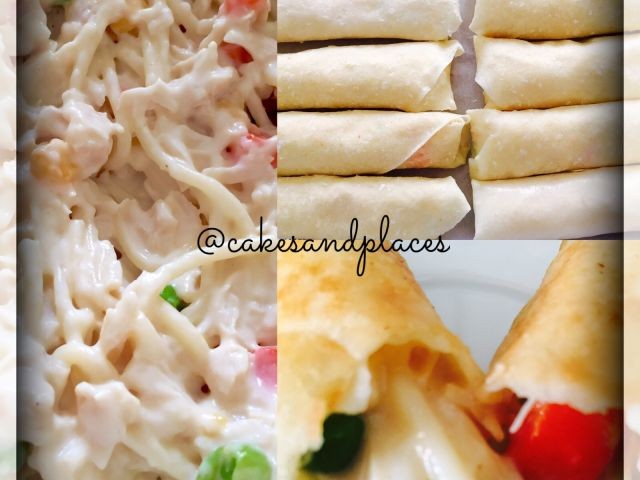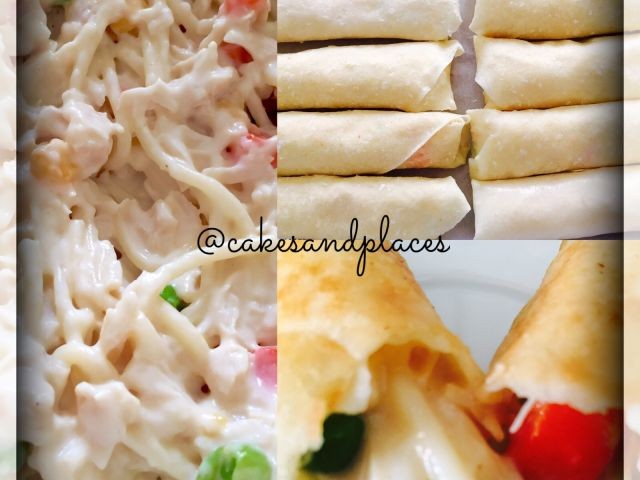 53
favs
0
coms
17.2K
views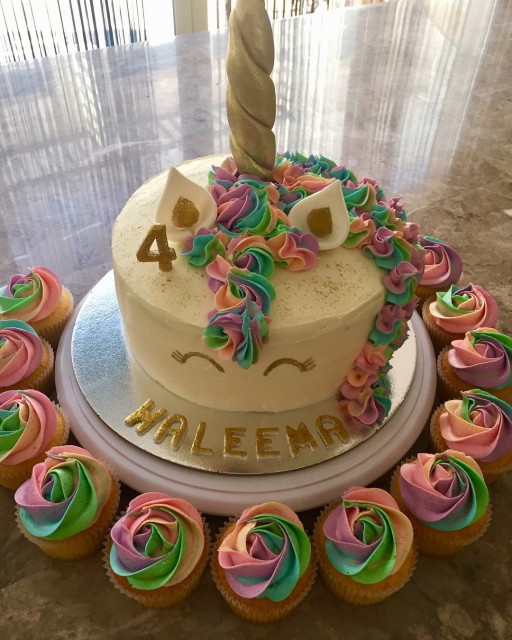 @cakesandplaces
KITCHEN FUNDI
62
356K
64

Living in dubai for 11 years,love to bake...
INGREDIENTS
1/2kg chicken fillet(cubed)
2 tblspns fresh lemon juice
1 green chili chopped fine
Salt and pepper to taste
½ cup frozen mixed corn,carrot and peas(diced up).
Boil about 2 cups spaghetti.
1 tblspoon flour
1 tblspoon maizena (corn flour)(cornflour)
2-3 tblspoon butter
½-2 cups milk
Salt and pepper to taste.
½ cup grated Gouda cheese
Springroll pastry
METHOD
1) Chicken:marinate Chicken in lemon juice,green chillies,salt and pepper.Cook on medium heat until done,add mixed vegetables and shred chicken up.2) Boil spaghetti and drain when done3) Make a white sauce by melting the butter,adding in flour and maizena (corn flour).Now whisk in the milk on medium heat until it starts to slowly boil and thicken.Add salt and pepper and cheese.4) Use a mixture of flour and water as a glue to stick the pastry down.To assemble Springrolls,take a sheet of Chinese Springroll pastry and turn it so it looks like a diamond shape.Now take the above filling(everything above mixed together),and place on the edge closest to you.now start rolling until you reach half of the diamond shape.Lather the glue all over.Lastly roll until it looks like a Springroll!fry in shallow or deep oil until it reaches a golden colour.
Advertise Here
Want to see your advert here ? find out how to advertise with us.
Learn more.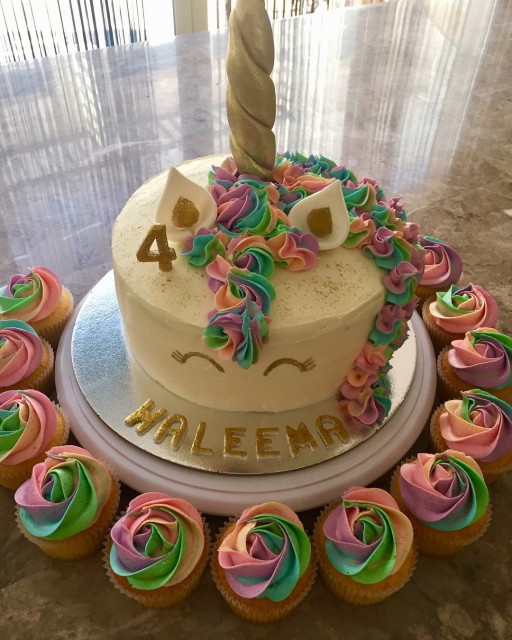 @cakesandplaces
KITCHEN FUNDI
62
356K
64

Living in dubai for 11 years,love to bake...
Comments
Ordered By Newest
---
---
Suggest Recipes
You May Like