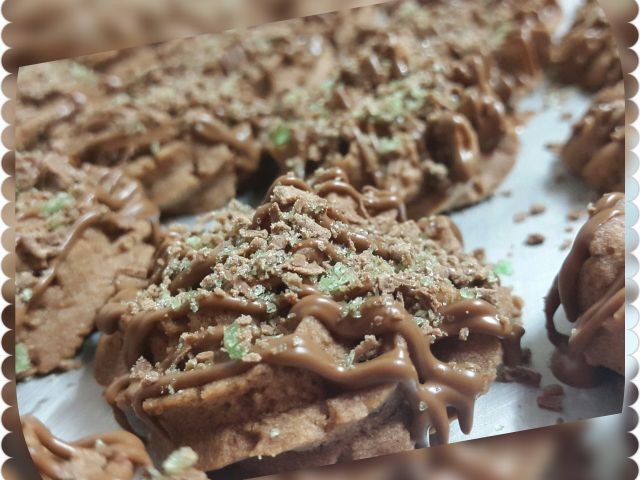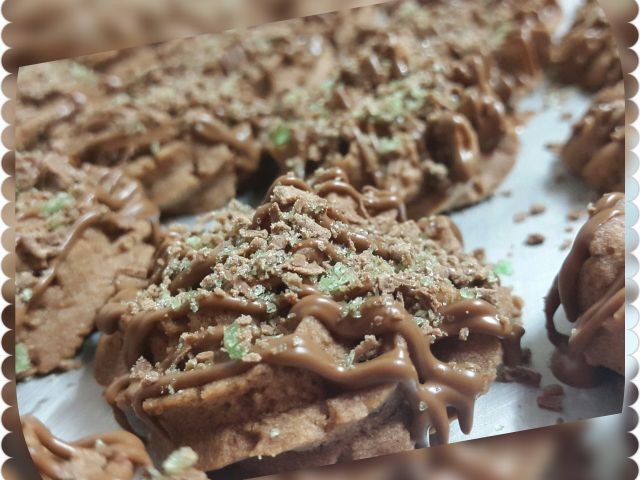 Chocolate Mint Biscuits
By Ashy.k
- SOUS CHEF
RECIPE


@ashy.k_92

250g butter or margarine, softened
¾ cup icing sugar
¾ cup chopped pecans
¾ cup dessicated coconut
2 tablespoon mazeina
2 tablespoon cocoa powder
Flour to make a soft dough

Beat butter/margarine and icing sugar untill creamy. Add nuts, coconut, cocoa and mazeina. Beat well. Sift in flour to make a soft dough. Nozzle onto a greased tray and bake @180deg for 10-12 minutues or until done. Drizzle chocolate thickly and sprinkle grated peppermint crisp. Alternatively pat into a greased pan and bake. Spread melted mint crisp chocolate while still hot and cut into squares.

Note 📝
If using a nozzle make dough nice & soft for easy nozzling.
Comments ordered by Newest
---