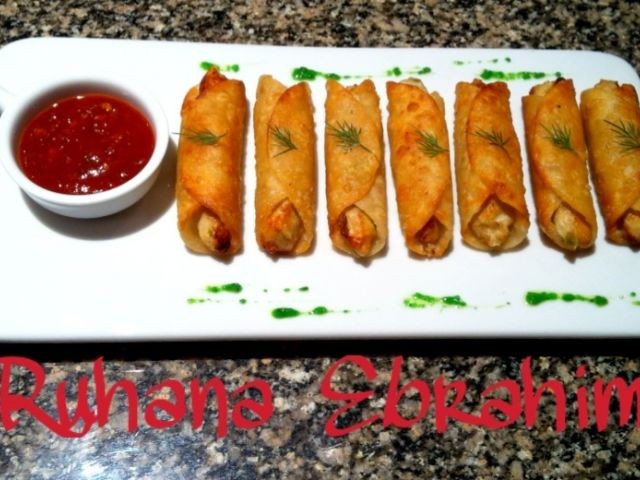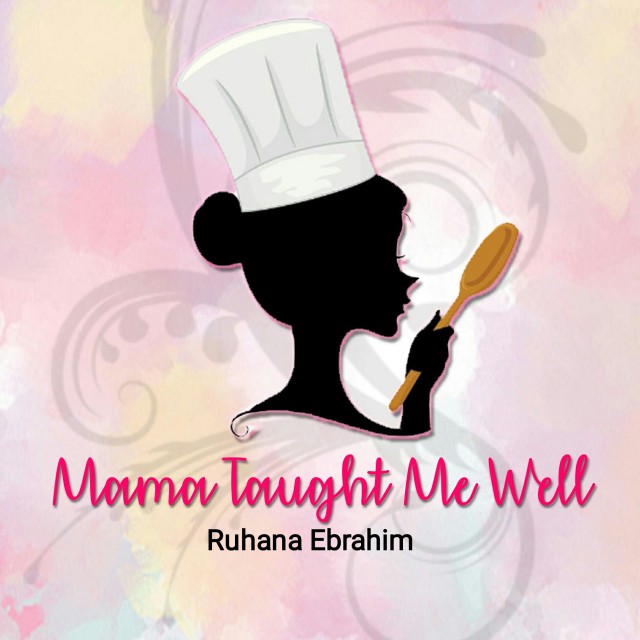 Ruhana Ebrahim
Grand Master
Interior Decorator.
Foodie!
Food styling.
Fusion Cooking.
Recreational baker.
Food Author of "Oh My Cupcakes!"
Mum and wife.
(Another 2 books on the way Insha Allah!)
---

South Africa
Joined 6 years ago
---
@mama_taught_me_well
INGREDIENTS
KEBAB PURI PARCELS
Pic credit: Ruhana EbrahimRecipe credit: @mama_taught_me_well
Ingredients: Puri-2 cups flour1 teaspoon baking powder2 teaspoon ordinary sugar½ teaspoon salt1 tablespoon semolina1 tablespoon white vinegar1 tablespoon melted ghee (Clarified butter)± 1 cup warm milk.
Kebabs-•1kg lean beef mince (washed and well drained),•2 eggs,•4-5 slices soft white bread (freshly crumbed),•1 ½ teaspoon salt,•1 teaspoon white pepper,•2 teaspoon dhana jeeroo powder,•dash lemon juice,•2 tablespoon ground garlic,•1-2 tablespoon ground green chillies,•3 tablespoon ground almonds,•3 tablespoon desiccated coconut,•pinch garam masala,•2 tablespoon melted ghee (Clarified butter),•chopped dhania (coriander) (coriander),•chopped spring onions,•additional ghee (Clarified butter) and lemon juice.
METHOD
Method:1. Mix all ingredients together. 2. Brush a tray with ghee (Clarified butter). 3. Roll fingers, evenly sized as possible. 4. Once all rolled, clingwrap and place in fridge for 3-4 hours till firm. 5. Preheat oven to 200 °Cup. 6. Drizzle ghee (Clarified butter) and lemon juice over. 7. Cover tray with foil and bake till cooked through. 8. Remove foil and grill to redden kebabs. Texture will be slightly crisp on outside and soft inside. 9. Serve with puri and lemon juice. 10. Stores well in freezer. If frozen, then just heat im microwave and eat.
Puri Method:1. Sift flour and baking powder.2. Add salt, sugar, semolina, vinegar and ghee (Clarified butter).3. Heat milk on stove, but remove before it boils.4. Add to other ingredients as needed, to form a firm rollable dough. 5. Roll out and cut into triangles/circles. 6. Deep fry in very hot oil. 7. When dropping in puri, flip as soon as it puffs and bubbles and do not fry till golden, because you do not want puris stiff. 8. Drain on kitchen paper.
Note: Seal the puri with water flour paste.If you'd like a little crunch, lightly fry in hot very shallow oil, once the kebab is rolled in puri, not to cook the kebab but just make puri crispy.
WOULD YOU LIKE TO ?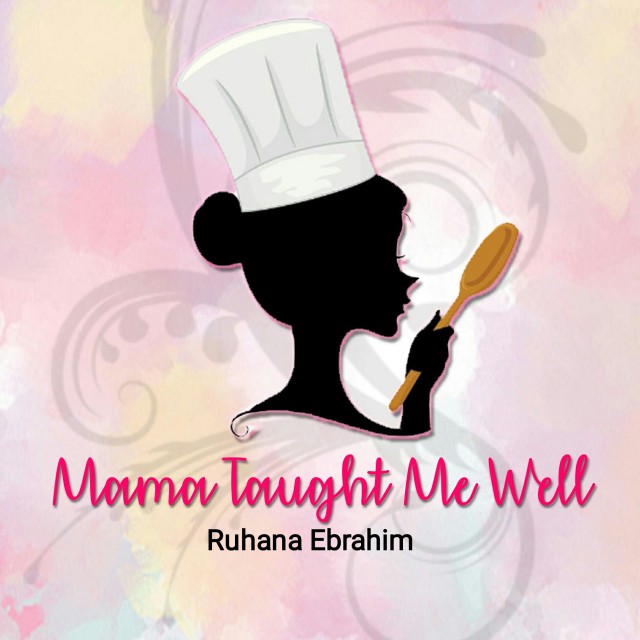 Ruhana Ebrahim
Grand Master
Interior Decorator.
Foodie!
Food styling.
Fusion Cooking.
Recreational baker.
Food Author of "Oh My Cupcakes!"
Mum and wife.
(Another 2 books on the way Insha Allah!)
---

South Africa
Joined 6 years ago
---
@mama_taught_me_well
COMMENTS
You May Also Like
Suggest Recipes